Get ready for an unforgettable, adrenaline-filled, luxury-packed holiday! D.A.T.A. Resort — India's first and only military glamping resort is located in the gorgeous hills of Lonavala, this resort combines luxurious amenities with military-themed activities and programs conducted by veterans. A short, scenic drive from Mumbai and Pune, this new property is an excellent choice for that perfect monsoon getaway with the family.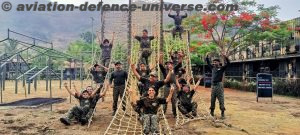 Those planning a holiday here this monsoon can make the most of the Monsoon Family getaway package on offer. Priced at Rs 35,000/- +taxes , the package includes a 2 nights stay for 2, inclusive of breakfast, lunch and dinner as well as a thrilling training program, where you will learn survival skills in the jungle, navigation by stars, distress signaling, military-style first aid and carrying techniques, mental conditioning, self-defense and how to navigate an obstacle course, conducted by a team of experts. These experts include Special Forces veterans and experienced Army instructors, headed by Lt. General Raymond Noronha (Retd.), who was the Chief of Staff Southern Command in the Indian Army. There's no better experience than learning these valuable lessons in a safe and controlled environment, with your family by your side.
D.A.T.A sits in the heart of the jungle and has 27 well-appointed glamping tents of 500 sq ft each, tailor-made for families. Each tent offers exquisite amenities and comforts for its occupants' convenience. The property also has two restaurants that provide lip-smacking meals. While Salaam Manekshaw is a military-themed all-day dining space, built as a tribute to India's Field Marshal Sam "Bahadur" Manekshaw, The Gurkha Lounge is a well-designed space that is a nod to the fierce Gurkha infantry regiment.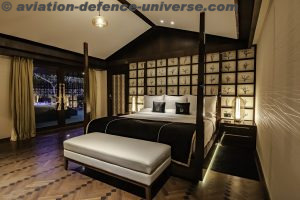 Owing to its beautiful, verdant location and top-notch amenities, D.A.T.A. Resort — India's first-of-its-kind military-themed glamping destination — is the most picturesque spot to visit this monsoon, for the most unique and fun-filled family getaway.