Army Chief sipped water generated from air live
India achieved a landmark in crucial water technology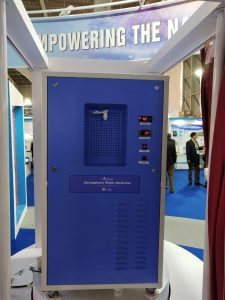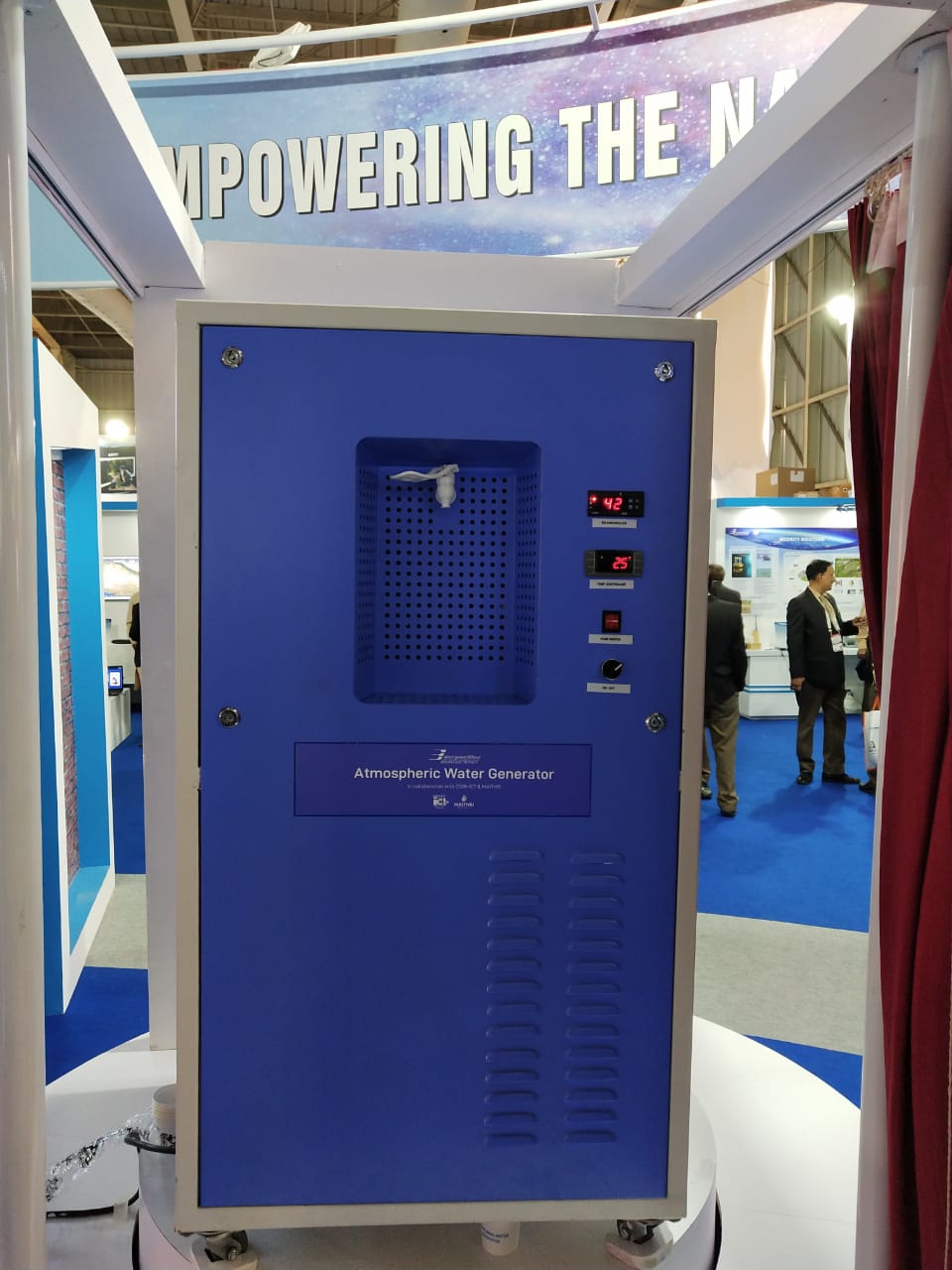 Yelahanka, Bangalore. 22 February 2019. Water may appear to be everywhere but the safe drinking water is in seriously short supply. Freshwater reservoirs are running out fast and due to this, the water taps of many countries are running dry. It is with the vision of providing people with a creative solution to have safe drinking water without supply chain logistics and cost that Maithri Aquatech Pvt Ltd., a start-up established in the year 2016 got into optimization of generating water from the atmospheric humidity. There have been many groups working on this technology but success eluded them due to high consumption of electricity and the problem of mineralization of the water condensed from vapours.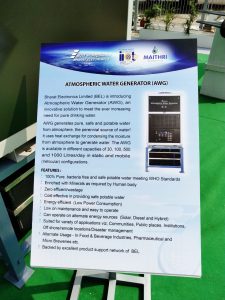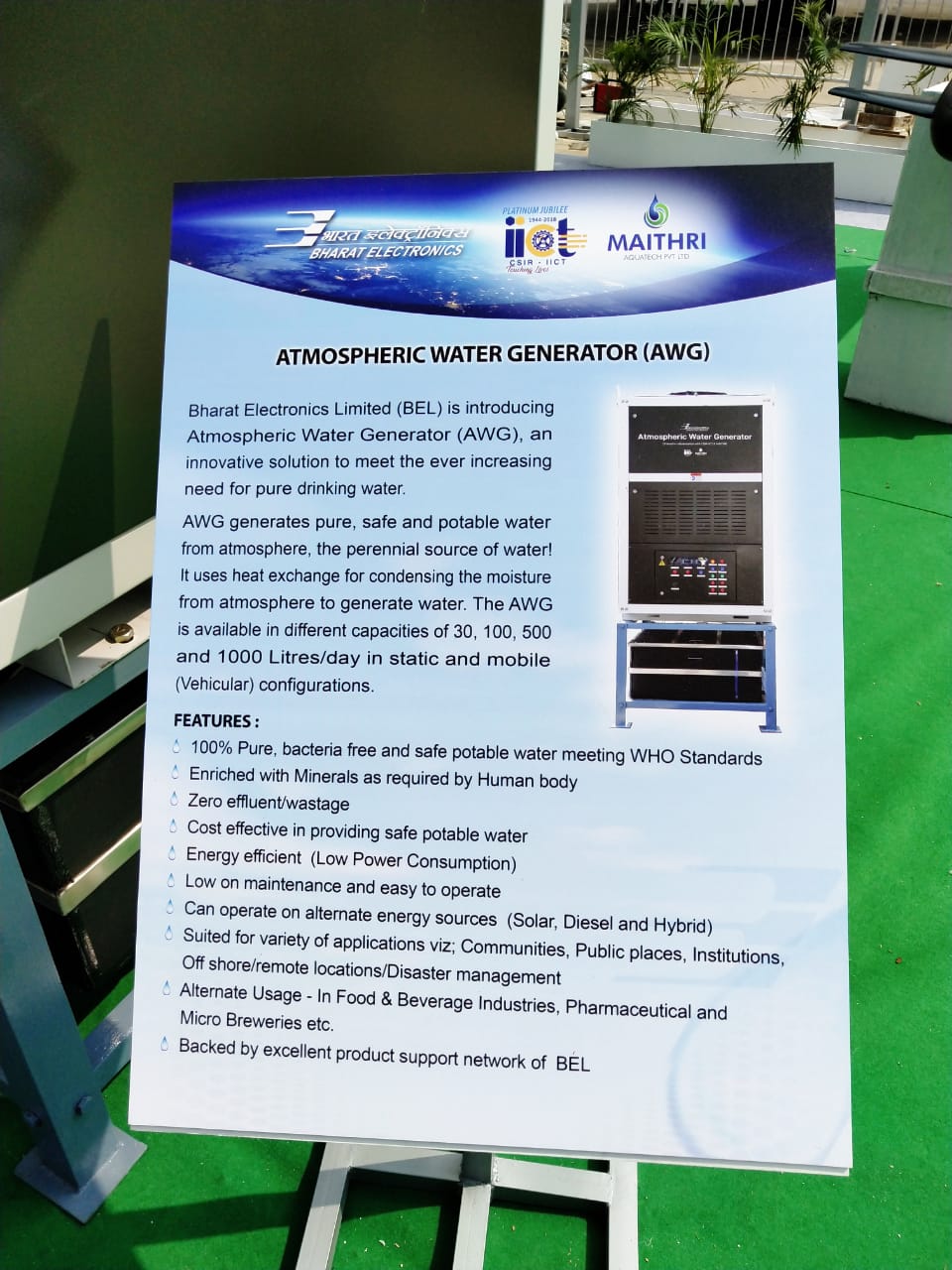 Maithri Aquatech developed a patented technology of highly sophisticated dew point management and joined hands with the Indian Institute of Chemical Technology (CSIR-IICT), for filtration and mineralization technology. Maithri developed patented 'Internet of Things' (IoT) to monitor its performance and other vital data and launched MEGHDOOT in the range of 1000, 500, 150, 100 and 30 litres per day output. The units can work off-grid with a Solar-powered energy system to serve remote areas.
The State-of-the-art Water Technology R&D Centre of Maithri Aquatech Pvt Ltd at the IICT, Incubation Centre was inaugurated by MV Gowtama Chairman & Managing Director Bharat Electronics Limited in paving the way for the productionisation of MEGHDOOT for the Defence and Export markets. The AWG displayed at the Aero India 2019 in Bangalore attracted large crowds and today the machine was formally inaugurated by General Bipin Rawat, the Chief of Indian Army. General Rawat sipped the water generated from air live in front of him to the delight of BEL engineers.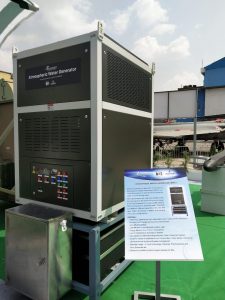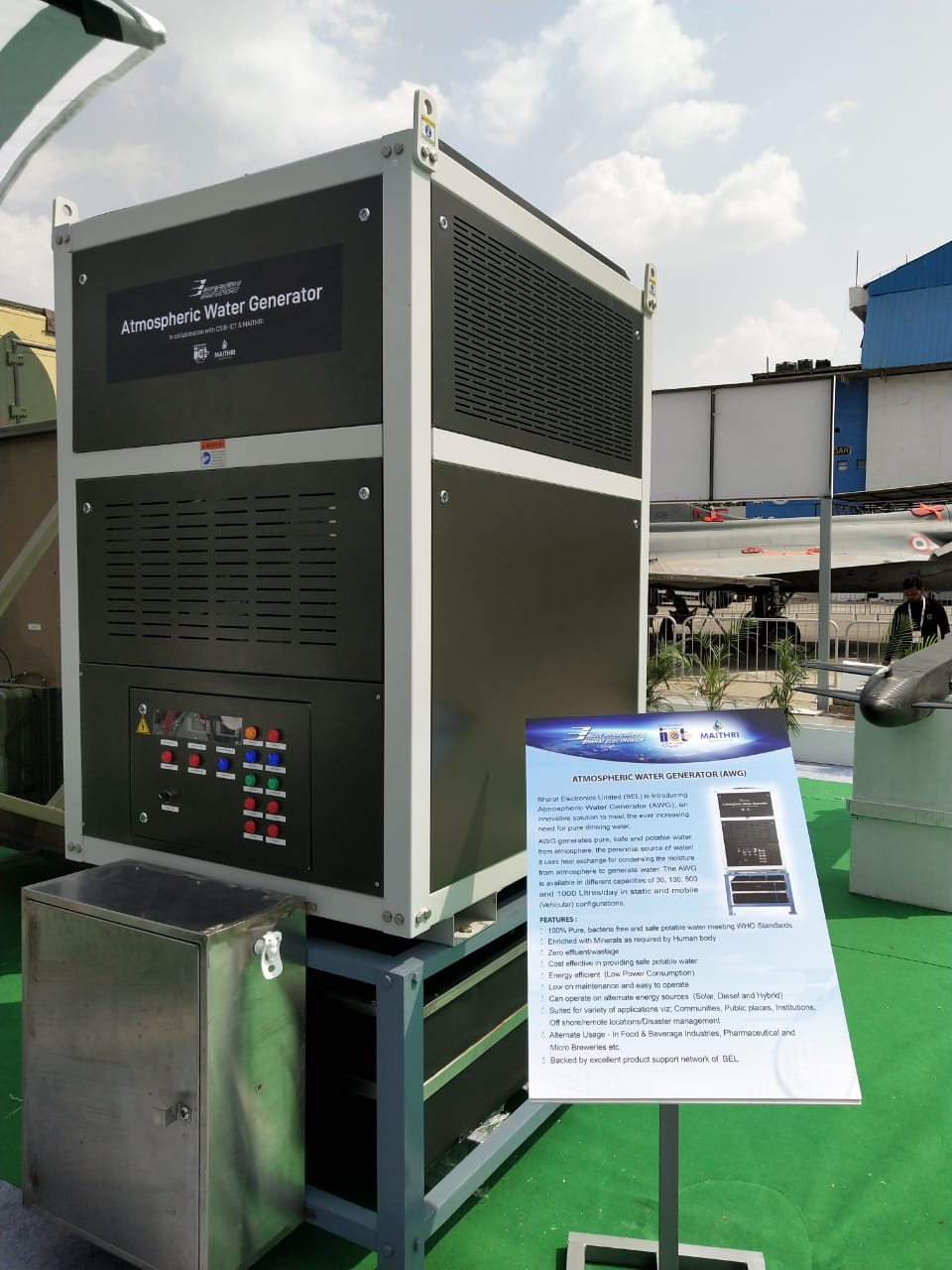 MEGHDOOT can be used in armoured vehicles to act as an instant water source for soldiers out behind enemy lines. It can be used for water storage on Navy vessels, as an alternative to the massive desalination systems employed by the Navy. Unlike desalination, MEGHDOOT is cost-effective: quick, power-thrifty and inexpensive. MEGHDOOT can be stationed near the borders to provide the Border Security Forces with fresh water, as they keep a watchful eye to safeguard our country. Today is indeed a landmark day demonstrating that if it can be done, India can do it and do it even better.