Boris Solomiac moves back to France in upper echelon assignment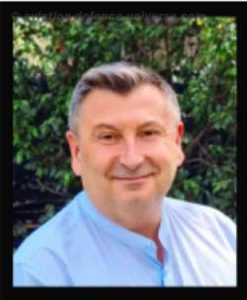 New Delhi. 18 April 2022. It is time for change of guard at MBDA's Indian leadership. India will miss Boris Solomiac 's presence who is all set to return to France on a upper echelon assignment and the vacant spot is being filled by Ludovic Dumont, who is neither new to the Indian defence set up nor to India. He is remembered as the smiling faced Defence Attache at the French Embassy in India. After hanging the uniform he joined MBDA recently. Ludovic served in the French Air Force for 33 years as a helicopter pilot and retired as a Group Captain this year.
During his career in the Air Force, he served in many operational and staff appointments ranging from Search and Rescue duties to Joint Special Operations Command before assuming higher responsibilities in various Headquarters. He has been posted on various International Relations assignments, including as a Defence Attaché in the Embassy of France in New Delhi from 2018 to 2021.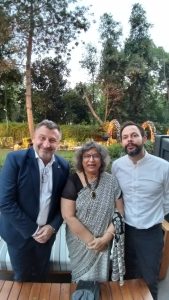 He is an alumni of National Defence College (India), 57th Course, with a Master of Philosophy from Madras University. Ludovic is a highly decorated officer and has been awarded with various gallantry medals, including Officer of "Légion d'Honneur", Officer of "Ordre National du Mérite" and Cross for Military Valour for gallantry in combat, one with Corps distinction, and one with Brigade distinction. He has a private pilot's aircraft license, has been a Flight instructor on various type of aircraft, totaling over 4,500 flying hours, which included 156 combat missions. Ludovic is married to Anne, a sports teacher and Hotel & Spa consultant. They have five children, working in France.
MBDA has been actively working in partnership with India's government and industry to build India's defence industrial capabilities for over 50 years. Over this time, many tens of thousands of MBDA designed missiles have been built in India and it continues to deepen and deliver on new programmes. Their full range of missiles and missile systems portfolio, the main defence domains air, land and sea are such as; Meteor, ASRAAM, Sea Ceptor, Exocet, MARTE, MMP and Mistral are all on the platter for Indian Defence Forces. MBDA's joint venture with Larsen and Toubro – L&T MBDA Missile Systems Limited (L&TMMSL) is offering a new anti-tank guided missile. A true successor to the highly successful MILAN.