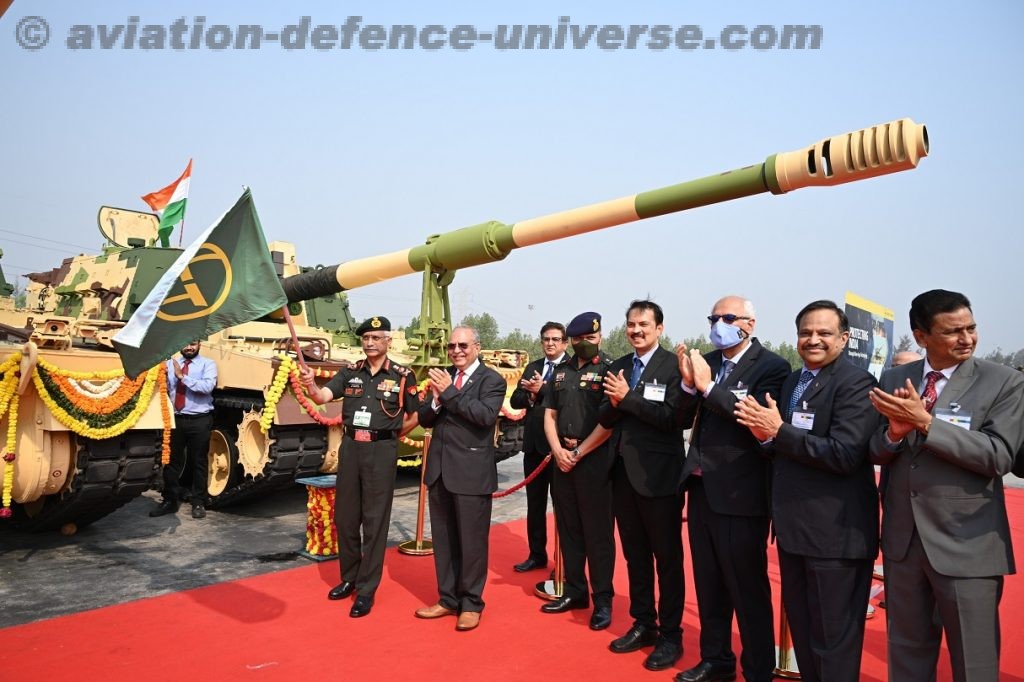 From deserts to mountains
New Delhi. 28 September 2022. Larsen and Toubro Ltd (L&T) completed its Rs. 4500 crore order to supply 100 artillery guns to the Indian Army. While 10 guns were bought directly from South Korea , 90 were manufactured in L&T's Strategic Systems Complex in Hazira and some works at Talegaon near Pune.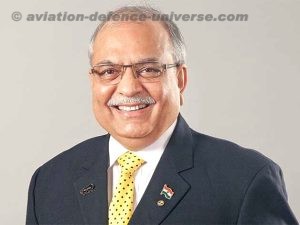 "The Artillery Corps was forward looking  and our neighbours were belligerent enough to  encourage it to go into the high altitude region. Vajra was created for desert. We know the challenges of deserts, high temperature, sand and variety of associated issues. We had as a part of our inhouse research already undertaken acclimatisation of high altitude temperature capability to be built in into this Vajra. As a R&D model we had one set of this extra fitment which were pluggable into the existing system. The guns performed exceedingly well there and mobility was adjudged to be far superior to any of the existing capability India has," stated Jayant D Patil, Member of Executive Council of Management and Advisor Defence & Smart Technologies to CEO & MD  Larsen & Toubro Ltd. In an exclusive interview with ADU.
Along with its South Korean technology partner Hanwha Tech Win (HTW) L&T had bid for this 'Buy Global' acquisition program of MoD in 2011 and emerged as the sole qualified bidder out of four bidders for the program. K9 VAJRA-T 155mm/ 52 Cal. Tracked Self-Propelled Howitzer meets the requirements of 21st Century warfare which are based on the following missions: Deep fire support with longer firing range; Qualitative superiority to overcome a numerical inferiority with a higher rate of fire and accuracy; and Effective & Sustainable fire support in all kinds of circumstances with higher mobility and protection.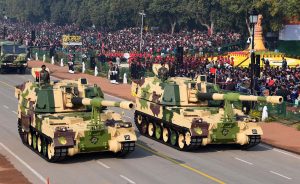 K9 VAJRA-T is a variant of K9 Thunder is serving as one of the main conventional deterrent forces for a number of armies including the Korean Army. K9 Thunder has established its superiority through demonstrations and evaluation tests at various proving grounds in extreme weather conditions, jungles, barren deserts and severely cold areas. By demonstrating its ability to handle Indian as well as all NATO standard ammunition, K9 VAJRA-T will be an asset to any field artillery unit.
With a longer firing range enables deep fire support, high rate of fire and accuracy, high mobility and protection levels, proven reliability in extreme weather conditions and hostile terrain is conformable to all artillery units. The L&T-produced indigenous systems on the gun include the fire control system, hull, turret, electronics, NBC systems, auto loaders, air conditioning and direct fire systems. These guns have over 70% indigenous content and have been delivered from L&T's manufacturing facilities in Pune, including a new Armoured Systems Complex at Hazira.
L&T Defence has also  received orders from the Indian Ministry of Defence (MoD) for the supply of four regiments of Pinaka Weapon Systems. The contract involves supply of Pinaka launchers, battery command posts and associated engineering support package (ESP) for four regiments. This is not new a product for the Indian major , as L&T has already supplied   Pinaka launch system has been indigenously developed by the company earlier as part of Pinaka development program of Defence Research and Development Organization and functions as a high tech, all weather, long range, area fire artillery weapon system.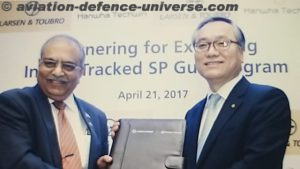 Larsen & Toubro, India's largest engineering and construction conglomerate, has been a private sector partner to the Indian Defence Forces for more than three decades. L&T provides indigenous end-to-end solutions across the defence spectrum to provide decisive edge to the armed forces. L&T's offerings for the Armed Forces are characterized by a combination of long term commitment, proven capability, and collaborative association. In 2017, L&T sharpened its focus carved out its defence offerings in to L&T Defence – to bring in an enhanced emphasis in its commitment to nation building.
L&T has been issued industrial licenses for a wide range of products, after the Government of India's decision to open up Defence production to the private sector. The licenses issued cover design, development, construction/manufacturing and assembly of warships, Submarines, Weapon platforms (off-shore, floating and submerged), High-speed boats and crafts, Radars, Sonar systems, associated subsystems, Electronic Warfare equipment and System Sensors. Arms and Armament including Weapon Launchers. Armored and Combat vehicles including associated systems, sub-systems such as Turrets, Turret mounts, Bridge laying systems on tanks, etc. Airborne assembly systems & equipment for Aircrafts, Helicopters and Unmanned Aerial Vehicles (UAV) and equipment for aviation sector.
L&T has set up eight state-of-the-art dedicated work centres, including a modern naval shipyard, a gun manufacturing & testing complex, and a specialised Strategic Systems Complex for weapon & engineering systems.  Significant investments in manufacturing infrastructure, strong design and engineering resources, and proven results demonstrate it's potential to consistently deliver reliable and battle ready indigenous defence solutions to the Armed Forces.