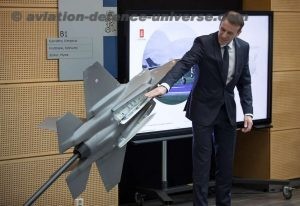 Norway. 07 August 2019. Kongsberg Defence and Aerospace AS division has sealed an agreement with Marvin Engineering to supply air-to-air pylons for F-35 Joint Strike Fighter Program for worth 113 MNOK.
Eirik Lie, President at Defence and Aerospace AS Division of Kongsberg, asserted, "This contract reflects the position KONGSBERG has achieved by delivering high quality components time after time to our customers on the F-35 Program. The contract also extends our relationship with Marvin Engineering and ensures continued production of these parts throughout 2020."
The contract covers production lot 12 for air-to-air pylons for all variants of the fighter.