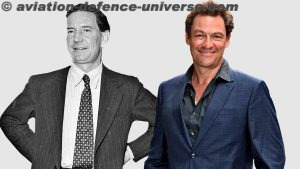 New Delhi  30 April 2023. Harold Adrian Russell "Kim" Philby who was one of the top-ranking MI6 officer is remembered as one of the top infamous traitor of United Kingdom.
Worked as an under cover of First Secretary in UK embassy in Washington DC, he was also the Chief Liaison officer with the Central Intelligence Agency (CIA) which gave him not only access to top secret papers of MI6 but also to the first-hand information about the intelligence liaison between UK and USA.
Despite of being an alcoholic he never indulged in loose talks thereby working successfully for about 30 years with intelligence organisations of Soviet Union, where he helped USSR to catch and hang large number of spies who were working for UK and its friendly countries. He saved several Russian spies working in western countries. Hundreds of people died because he shared the details of several secret operations with USSR which took remedial measures.
Philby worked for NKVD (The People's Commissariat for Internal Affairs). In the beginning of cold war, he supplied several vital secrets to USSR. He worked for USSR because of his communist ideology. He was born in Ambala, Punjab in British India as his father was a British army officer who also served as a diplomat. Philby's father Harry St. John Philby was converted to Islam and also worked in Saudi Arabia as adviser of King Ibn Sa'ud.
Philby studied at Trinity College, Cambridge where he got attracted to Marxism and got involved in serving the communist movement by joining the World Federation for Relief of the Victims of German Fascism, which was run by German Willi Munzenberg who was a USSR agent. Munzenberg after seeing the magnetic pull of Philby towards communism, sent him to Comintern in Vienna where he was recruited by the Soviets.
USSR intelligence agency recruited him on the basis of his ideology and his work for Comintern. He was handled by several intelligence officers including Arnold Deutsch (codename OTTO), Theodore Maly (codename MAN), and Alexander Orlov (codename SWEDE). In the early stages of his career, he worked as free-lance journalist as well as correspondent of leading newspapers and magazines. During this time Soviets assigned him several espionage missions including collection of intelligence as well as cultivating new sources for them. The Soviets trained him in using coded language and he sent reports in coded language to his handling officers. 
In 1940 Guy Burgess a double agent who was working for Britain as well as for Soviets introduced Philby to British intelligence officer Marjorie Maxse. He was impressed by the knowledge and his right-wing cover hence he recruited Philby into the British Intelligence Service (SIS). Philby, who worked as a journalist nicely functioned as instructor in teaching the arts of 'black propaganda'. The top bosses were impressed by his performance, and he became in charge of Section V of SIS for the countries Spain, Portugal, Gibraltar, and Africa.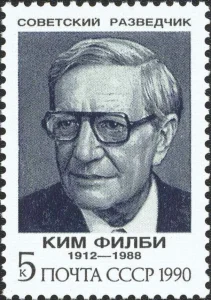 He excelled in section V and came in the notice of Major General Sir Stewart Graham Menzies, Chief of MI6, the British Secret Intelligence Service.  In 1944 Menzies appointed Philby as head of newly constituted section IX, which was dealing with counter espionage against Soviet Union. Soviet Union could not expect a better position for Philby who was a deep cover agent of Soviet Union in UK.
In 1945 a NKVD officer Konstanin Volkov informed SIS that he wanted to defect and after defection he would reveal names of Soviet agents in SIS. However, Philby informed his handler and NKVD stopped defection of Volkov and he saved not only to himself but several other Russian agents too.
Philby was posted as SIS head of Station to British Embassy in Istanbul. Here Philby gave valuable information to Soviet Union including the size of the stockpile of atomic weapons in United States. In 1949 when he was posted in British Embassy in Washington DC. intelligence organisations of both the countries tried a revolution in Albania which was under the influence of USSR. The intelligence agencies tried for three years but could not succeed as Philby was informing their plans well in advance to USSR. Same way intelligence agencies of USA, UK and other western countries tried to create disturbances in Ukraine but these agencies failed as Soviets countered their plans because of prior information supplied by Philby.
Philby was also supplying information about the SIS couriers and agents who were travelling to USSR and they were caught before they could start their mission. CIA and MI6 became so upset about their exposure of agents that they suspended the cultivation or sending of agents to USSR. Philby also informed to his handler about SIS and CIA's information about Soviet operations in these countries. He also blocked reports which disclosed the names of Soviet agents working for US and UK.
In 1950 when SIS asked him to keep watch on Russian agents in UK embassy in Washington DC he informed Donald MacLean, Guy Burgess, who were Russian agents to defect to USSR. Both of them defected to USSR and saved themselves.
Philby came under suspicion, had to resign and his pension was stopped. But he had not confessed his guilt and on 25 October 1955 he was cleared and Harold Macmillan Foreign Secretary issued a statement clearing him from all doubts. MI 6 appointed Philby as "informant retainer and sent him undercover agent in Beirut. Here he was involved in Operation Musketeer under which intelligence agencies of Israel, France and UK tried to overthrow Gamal Abdel Nasser of Egypt. But USSR which was supporting Nasser had prior information of their plan hence they could not succeed.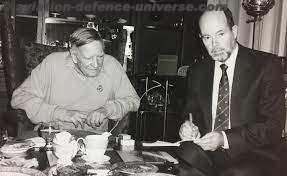 Britain became suspicious and became sure that Russians have some important mole in SIS. Philby was informed by his handler to be more cautious. He became a heavy drinker and his behaviour became unreliable. Hence, he was defected to USSR in January 1963 from Beirut.
Philby's services were utilised for training the young KGB agents who were deputed to Western countries. He married a Russian lady who was 20 years younger to him and died at the age of 76 in 1988. Several books were written on Kim Philby and movies were also made. Philby also wrote his autobiography "My Silent War" which was published in west in 1968.
Intelligence agencies recruit young persons as agents and penetrate them in friendly or hostile countries as deep cover agents. In 1934 Arnold Deutsch a USSR agent searched UK colleges and Universities to cultivate young and bright students for espionage work. Kim Philby was recruited by Deutsch in June 1934. During his long career he recruited several agents for the Soviets.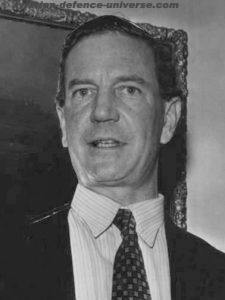 Four other persons namely Donald Maclean, Guy Burgess, Anthony Blunt and John Cairncross also worked for Soviets along with Kim Philby and all these five persons were known as Cambridge Five. Philby not only escaped himself but also warned and helped in escaping of his other members of Cambridge Five.
When Philby reached Moscow, he realised that he was not colonel in KGB but merely an agent. It was a great shock to him and he became an alcoholic. He raped MacLean's wife and left his own wife. Oleg Danilovich Kalugin who was a former KGB general but later defected to US as he was suspected of spying, met Philby in 1972, who he said had become a "wreck of a man". A prestigious newspaper claimed that Philby was kept under house arrest for first few years as KGB never trusted him fully. Although they told Philby that British agencies are behind him and he may be killed. At the last leg of his life, he was not treated as a hero in USSR but a defector who was not trusted completely. He was under depression and became an alcoholic. There were also rumours that he committed suicide. 25 years after defection he died in 1988 at the age of 76. He was disillusioned not only from his life but also from communism and tortured himself and repented for his treachery.
Generally, the end of agents is always tragic because if they are caught in the country, they were operating they would be severely tortured and would be awarded death sentence. In case they succeed in escaping to the country for which they were working, that country would not trust him or her fully. Generally, they do not get any important job in their adopted country. Their handling officers also do not help them much. Philby thought that he did so much service to KGB hence they would give him a high job with a huge office but KGB also did not trust him completely. The Soviets honoured him after his death and he was awarded a hero's funeral and few medals were also given to him.
(Jai Kumar Verma is a Delhi-based strategic analyst and Life member of United Services Institute of India and member of Manohar Parrikar Institute for Defence Studies and Analyses. The views in the article are solely the author's. He can be contacted at 

editor.adu@gmail.com

)