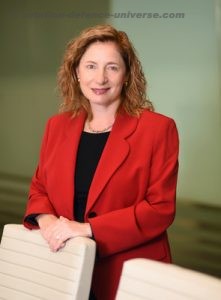 WALTHAM. 14 July 2018.  Raytheon Company announced that it has appointed Jeanette Hughes Vice President Internal Audit, effective September 4, 2018. Hughes succeeds Larry Harrington, who is retiring after 14 years with Raytheon. Hughes currently serves as Vice President Internal Audit for Ingram Micro Inc., a global leader in technology and supply chain services based in Irvine, CA.
"I am pleased to welcome Jeanette to Raytheon," said Thomas A. Kennedy, Chairman and CEO of Raytheon. "Her extensive global expertise and experience in supporting business expansion will build upon our legacy of audit excellence and risk mitigation as we execute our global growth strategy."
Hughes joined Ingram Micro in 2006, leading internal audit using a risk-based approach and introducing data analytic strategies to improve risk identification and audit efficiencies. During her tenure with the company she supported audit strategies in a time of significant business expansion into new geographies and lines of business, operating in 52 countries. Hughes and her team provided independent assessment of financial, operational and legal compliance controls on a global scale.
Prior to her current role, Hughes served as SVP and Chief Audit Executive at ACE Limited (now Chubb Ltd.). From 1995-2002, she served in roles of increasing responsibility at Royal and Sun Alliance Insurance, including EVP and Group Chief Auditor based in the UK. Hughes began her career in public accounting at Coopers and Lybrand (now PWC). She is a certified public accountant and holds a bachelor's degree in science with concentrations in finance and accounting from the Wharton School at the University of Pennsylvania.