By Maj Gen Ashok Kumar, VSM (Retired)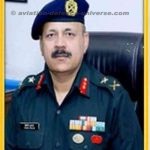 New Delhi. 18 May 2022. It was in 2014 when Russia dishonoured Budapest agreement of preserving security of Ukraine. Not only it separated Crimea from Ukrainian control and made its part, it also created conditions for signing of Minsk Agreement of 2015 wherein Line of Control (LOC) was also agreed for two regions of Donetsk and Luhansk having pro-Russion stands and predominant Russisan speaking population. It appeared then that the conflict has been avoided for times to come. But due to multiple reasons, Russia encircled Ukraine from three sides again in the garb of conducting large scale exercises in end 2021 and a war which seemed not so certain, happened in February 2022 and is still continuing with no end in sight for many but for India's own assessment about it which sees it either limited in it's manifestation or near termination which has resulted in Indian decision to re-open its embassy in Kiev, capital city of Ukraine.
Due to anti-US stance, China had already started its tilt towards Russia despite its own conflict related to Russia and hidden agenda to re-take the lost territory in the past. China came in open support of Russia during meeting of Mr Putin and Mr Jinping during Beijing Olympics and an open as well as limit less support was extended to each other. Some experts also feel that launch of Russian invasion in Ukraine was also linked to successful completion of Beijing Olympics, a game which was already boycotted by a number of countries. China's anti US stance and Pro-Russian stance was evident during Russia- Ukraine conflict wherein China did not create any opposition to Russian view point in any international forums.
While it was quite easy for China to conduct the relations with various countries, it was a very tough to navigate for India to maintain its balanced relations with all the three countries viz USA cum NATO group, Russia and Ukraine. Indian diplomacy has done a real exceptional job so far and a new realisations has come to the world over countries responding as per their national interest and this approach holds good equally including Asian nations. India's initial focus was to evacuate its nationals stuck in Ukraine with maximum persons being in the areas under intense Russian attack. Government established contact at apex level with both Russia and Ukraine, mobilised its resources including central ministers being moved to neighbouring countries of Ukraine to oversee the planned evacuation. While all this was happening, Russia continued its attacks from three directions with large scale armour columns also moving towards capital city reaching the outskirts of the capital town. Initial perceptions were about Ukraine loosing the war in less than seven days besides someone else assuming power who can be pro-Russia and Mr Zelensky, the Ukraine President either getting killed or abandoning the country. But none of these things happened. Inspite of the fact that the war has prolonged this long, it clearly indicates that all is not well on the Russian side as well despite whatever we attribute to Western media hype.
Like many other countries, India also shifted its embassy operations to neighbouring country Poland from where it continued operating. In a recent announcement, India has decided to re-open its embassy operations in Kiev, capital city of Ukraine with effect from 17 May 22. Is this only a re-balancing act with Ukraine which was hoping an unprecedented support from India but the assistance was limited to calls for stopping the war, humanitarian engagement and diplomatic assurance despite the fact that Ukraine has also stake in Indian Defence equipment though relatively marginal? Was distancing of India with Ukraine war also antagonising USA though it was not saying so that openly but was giving quite clear indications towards that? There were rumours also floating about USA appearing more inclined now to include South Korea as part of QUAD in place of India though this neither got confirmed nor had probably substance as USA needs India as much as India wants USA. What was the urgency then for India to re-open its embassy in Kiev specially when all critical evacuations have already been done? Is this decision of India merely a balancing act or the war in Ukraine is either coming to an end or getting limited only to Southern and Eastern Regions of Ukraine ? The following events need a careful examination:
Despite large concentration of troops and equipment close to Kiev, majority does not appear to be there. Convoys reported longer than 50 Kms comprising armours vehicles are missing not only physically but also from media buzz.
The firing of rockets and missiles on Kiev have been drastically reduced.
High ranking visits including head of States is taking place in capital city Kiev without any disruptions leave aside one odd strike during the visit of UN Secretary General.
Capital city Kiev is returning to near normal with other commercial activities having commenced in limited measure.
The current conflict appears to be now limited to Eastern and southern region including establishment of land link between the two.
Though USA/NATO and other countries are also suffering due to sanctions imposed on Russia, these sanctions are also having substantial impact on Russian economy despite Chinese and Indian Support to trade in other Currencies than Dollar and in the process, assisting the fall of Ruble but all that will remain limited to a large extent.
The international organizations and regional groupings are exerting their pressure on Russia including its membership getting cancelled from some organisations besides launch of investigation related to war crimes.
The world is suffering huge inflation including Russia and probably Russia appears to have limited its conflict termination aim.
While some fissures have appeared in NATO countries, the domestic challenges in Russia as well are coming to the fore.
With time passing, Ukraine is getting huge military and economic support and it may be good for Russia to re-calibrate its aim and go for early termination of this conflict.
The above are some aspects out of very many. It appears India has a clear sense of this conflict termination. Based on it's assessment, close political linkages at the apex end and re-calibrating its future strategy, this decision has been taken. With no more pressing evacuation from Ukraine and India already well placed on its diplomatic profile, the commencement of Embassy operations from Kiev is nothing but an early Indicator of war termination in Ukraine. It is hoped that this assessment turns out to be correct unlike all other assessments about Russia-Ukraine failing one after the other.
(Maj Gen Ashok Kumar, VSM (Retd) is a Kargil war veteran and defence analyst. He is visiting fellow of CLAWS and specialises on neighbouring countries with special focus on China. The views in the article are solely the author's. He can be contacted at editor.adu@gmail.com)