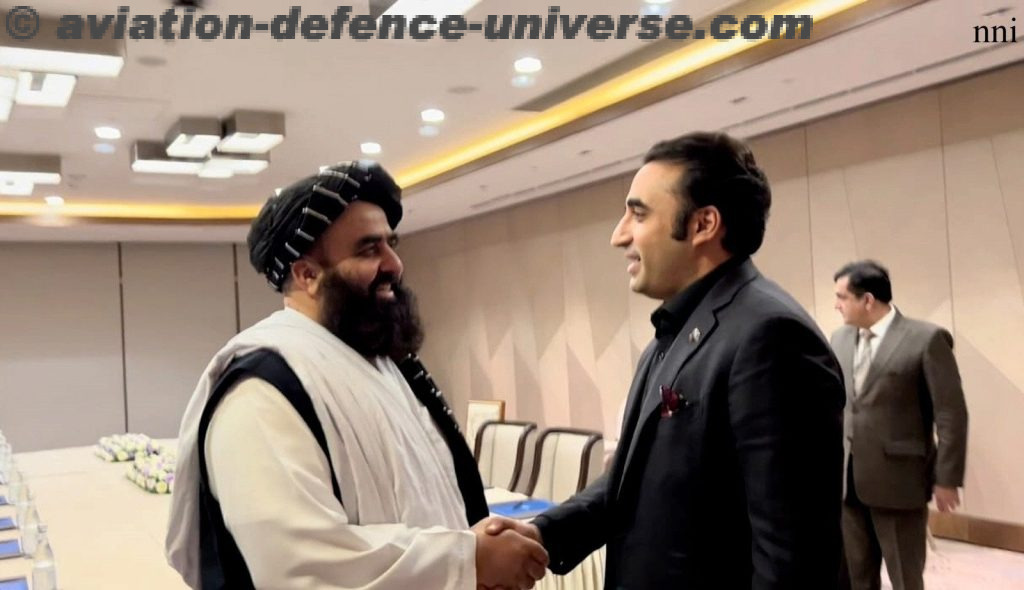 By Jai Kumar Verma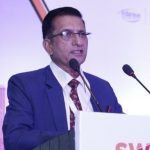 New Delhi. August 2022. "Pakistan attaches high priority to close friendly and cooperative relations with Afghanistan and wish to maintain a broad-based, mutually beneficial relationship. A peaceful, stable and prosperous Afghanistan remains in our best interest," this is how Pakistan describes its feelings for neighbour Afghanistan. And for the first time in decades Kabul will have a pro-Pakistan regime,  was the general consensus when Afghanistan became Islamic Republic of Afghanistan. What should have been a long drawn love affair , seems to be getting bitter.
The honeymoon between Afghan Taliban and Pakistan is over just within a year. The major differences between both the countries came into surface. Afghan Taliban has continued their asistance to Tehreek-e-Taliban Pakistan (TTP), the security forces of both countries fought because of age-old border dispute. Afghan government invited India for completing the infrastructure projects.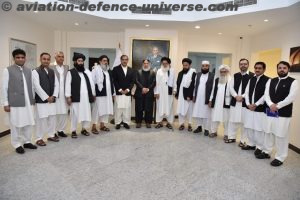 The differences between both the countries have become so tense that on 17 August there was a bomb blast in a Sunni mosque in Kabul. According to press reports about 21 persons were killed while more than 30 persons were injured. The blast occurred at the time of evening prayers. No one took responsibility for the blast. The Islamic State (IS) has increased attacks after Taliban came to power as they are against Taliban rule and want to establish their rule. In the blast besides cleric Mullah Amir Mohammad Kabuli, several Taliban Mujahids were also killed. Officially Taliban spokesperson only mentioned that the "perpetrators of such crimes will soon be brought to justice and will be punished." Kabul is also unhappy because the blast occurred in a Sunni mosque in capital city of Kabul and that too just two days after the anniversary of their coming to power. However few Afghan analysts claim that it is the handiwork of Inter Services Intelligence (ISI) as they wanted to put pressure on Kabul. The possibility that ISI used IS for this blast cannot be ruled out. Afghans claim that the mosque was controlled by Taliban and Talban fighters were also present in the mosque at the time of blast hence it was a prime target for ISI.
Islamabad does not allow IS to establish itself in Pakistan but ISI is using IS in other countries especially in India and Afghanistan. Taliban are worried because IS has created Islamic State in Khorasan Province or IS-K which is creating problematic security challenge to Kabul. The ideology of IS-K suits extremist youths as it propagates worldwide Jihad. Several extremist followers of Taliban have also joined IS-K as its radical views are more appealing.
Although Pakistan is striving so that the differences between both the countries do not come on surface but Taliban ruled Afghan government made it clear that they do not recognise Durand Line as international border between Pakistan and Afghanistan. Taliban claim that 2,640 Kilometre Durand Line was wrongly carved out by British rulers. The Afghan Defence Ministry spokesperson made it clear that Pakistan has no legal authority to put barbed wire fencing along Durand Line as it divides the same tribe.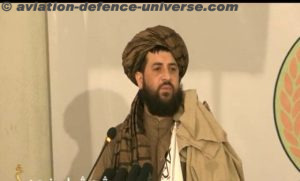 Mullah Yaqoob head of defence ministry made it clear that they have deployed Taliban fighters on the borders and they would not allow construction of barbed wire fencing along Durand Line. Taliban circulated a video in which they showed that an Afghan truck is demolishing the fencing. Afghan Mujahids also claim that Pakistan security forces deployed at the borders ran away leaving the construction equipment.  Islamabad alleges that TTP also supports Taliban in removing the border fencing. Afghans have removed border fencing at several places particularly in four provinces namely Kunar, Nimruz, Nangarhar and Helmand. There were series of border skirmishes between Pakistan and Afghanistan forces even after Taliban came into power in Afghanistan. The firings occurred between both the forces on 26 and 29 August and 24 December in 2021. In 2022 gunfights happened on 6 and 24 February as well as on 9 and 15 April.
An important reason of rising differences between Kabul and Islamabad is because of TTP which enhanced terrorist attacks in Pakistan. Kabul has turned down Islamabad's request to take stringent action against TTP mujahedeen. Islamabad thought that Taliban were successful in capturing power in Afghanistan because of assistance rendered by Pakistan hence Taliban should adhere to their instructions not only about Durand Line but should also take severe actions against TTP. But Taliban instead of taking any action against TTP, it is helping them and providing them safe haven.
Taliban ideology is more near to TTP as they proclaim to promulgate Taliban like Shariah in Pakistan. TTP has stepped up its attacks on Pakistan security forces. Pakistan retaliated by airstrikes in TTP camps located inside Afghanistan. But Pakistan security forces had flawed intelligence and, in the airstrikes, instead of TTP fighters Afghan civilians including children were killed. Kabul took the air attacks by Pakistan quite seriously and summoned Islamabad's envoy in Kabul and told him that Kabul would retaliate, if in future Pakistan resorted to more airstrikes. Pakistan has also lodged a strong protest to Kabul as terrorists are using Afghan territory. Islamabad also threatened that if Kabul fail to prevent terrorists from using their territory Islamabad may resort to more cross border attacks.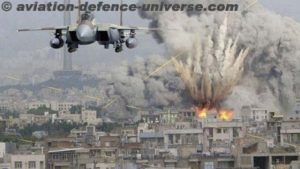 Islamabad had to resort for airstrike because TTP has not only established bases in Afghanistan but also using them as safe havens before and after attacks on Pakistani security forces. Initially Islamabad complained and requested Kabul to take action against TTP but instead of taking action Kabul told Islamabad to address TTP's complaints and Kabul offered to mediate the negotiations. TTP has also launched a deadly Operation 'Al Badr' against Pakistan security forces from 2nd April 2022. Pakistan thought that airstrikes would put pressure on Kabul and the Afghan masses would become against TTP. But airstrikes killed Afghan children hence Afghans became hostile to Pakistan and Kabul has refused to bow down before Islamabad. TTP is also helping Taliban in repressing Islamic State which is emerging as a powerful force in Afghanistan, Ideologies of TTP and Taliban are similar. TTP supported Taliban when they were fighting with Afghan government and TTP leadership owe allegiance to Taliban leadership hence it is difficult for Taliban to leave TTP.
Kabul is aware that at present Pakistan is facing innumerable problems including Baloch rebellion, pressure from ousted Prime Minister Imran Khan, differences in army which is an unifying force. The economy of the country is on verge of collapse hence it may not like to open one more front.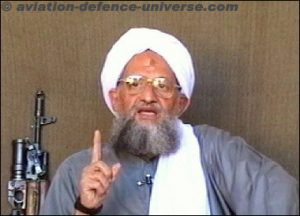 Al Qaeda leader Ayman al-Zawahiri was killed in a drone strike on 31 July 2022. He was residing in a posh area in Kabul. Analysts believe that Zawahiri had protection from Taliban and ISI helped US and provided information about Zawahiri. The killing gave bad name to Taliban and it also increased the differences between Kabul and Islamabad.
Islamabad is also annoyed as Taliban have invited India to come to Afghanistan and complete the unfinished infrastructure projects. Afghan Foreign Ministry spokesperson Abdul Qahar Balki stated that Afghan government has requested India to complete the projects. India has already opened a diplomatic mission and it is expected that soon it would be upgraded. He also mentioned that the trade between both the countries has doubled and it would increase more. Afghan spokesperson also mentioned that Afghan government is trying to revive Indian connectivity through Chabahar port of Iran.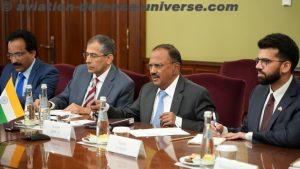 Pakistan is also suspicious about the visit of National Security Advisor Ajit Doval to Moscow in this month. In the visit Doval met his counter part as well as other dignitaries in Russia. He discussed security issues, nonetheless the analysts claim that both of them also discussed situation in Afghanistan. The meeting gave a message to Afghan regime that they are not against Taliban but wants to eliminate terrorist outfits like al Qaeda and Islamic State.
It is clear that Taliban regime would not accept the dictates of Islamabad and would try to develop cordial relations with other countries especially India which would not be liked by Pakistan. India should continue its assistance to Afghanistan as strategically Kabul is important for Delhi.
(Jai Kumar Verma is a Delhi-based strategic analyst and Life member of United Services Institute of India and member of Manohar Parrikar Institute for Defence Studies and Analyses. The views in the article are solely the author's. He can be contacted at editor.adu@gmail.com).