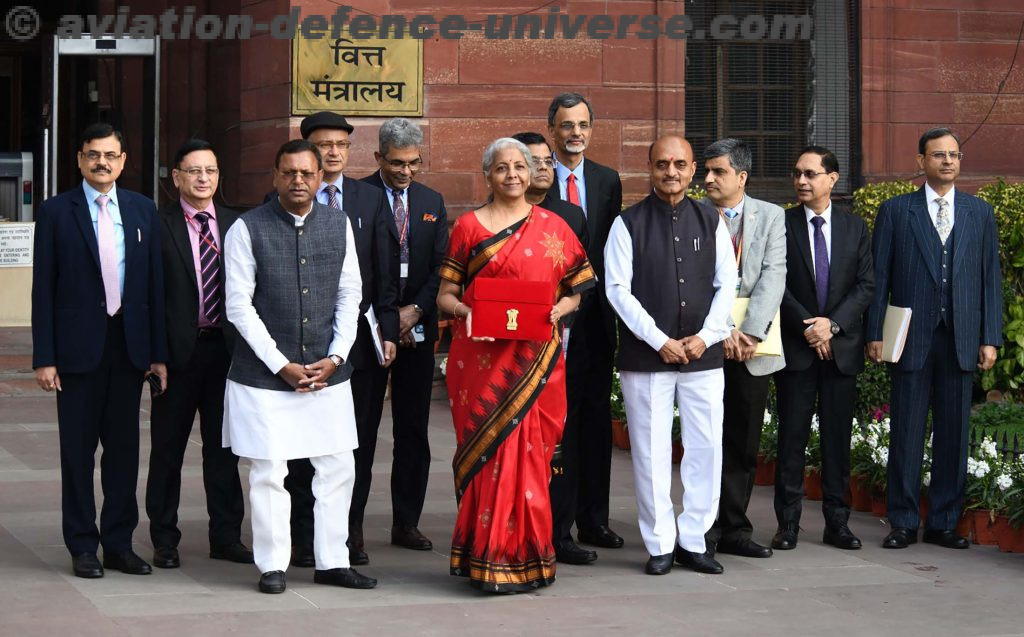 New Delhi. 01 February 2023. "In the 75th year of India's Independence, the World has recognized the Indian Economy as a 'bright star' as the Economic Growth is estimated at 7 per cent, which is the highest among all major economies, in spite of the massive global slowdown caused by COVID-19 and Russia-Ukraine War," said Union Minister for Finance & Corporate Affairs  Nirmala Sitharaman, while presenting the Union Budget 2023-24 in Parliament today. She emphasized that Indian economy is on the right track, and despite a time of challenges, heading towards a bright future. Here is the industry reaction to the Budget.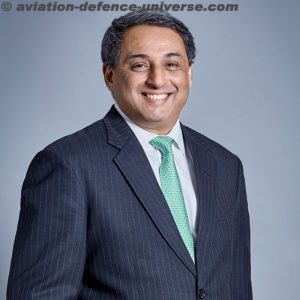 T. V. Narendran, Tata Steel CEO & MD 
"The finance minister has presented a high-quality budget that focusses on increasing capital expenditure to build infrastructure while at the same time not compromising on the fiscal discipline that is so essential in an era of rising interest rates. Overall, a very comprehensive budget which has something for everyone. The finance minister has also taken multiple actions to support the agriculture sector and the rural economy. The focus on health expenditure also assuages concerns of the underprivileged sections of the society about unplanned medical expenditure. There is also a more holistic focus on logistics with significant investments in the Railways as well as proposed work on coastal shipping. The budget also assigns resources for the long-term and important transition to a greener future.The support to the tourism sector and to MSME's were also much needed as these sectors suffered the most during covid."
"CII welcomes the budget for new India which addresses the growth imperatives without compromising on the fiscal prudence path. Through a slew of measures in forward-looking areas encompassing green growth, digital infra, urban rejuvenation among others, we are happy to note that the budget lays the roadmap for preparing India for the Amrit Kaal, the next 25 years upto [email protected] The sharp 33% rise in capital spending budgeted for 2023-24 is in line with CII's suggestion and lends credence to government's vision of improving the economy's growth potential through a push to overall productivity of the economy and creation of jobs."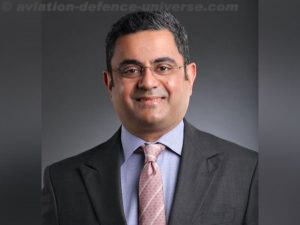 Subhrakant Panda, President, FICCI 
"FICCI congratulates the Hon'ble Finance Minister for delivering a balanced and progressive Union Budget which gives primacy to inclusive growth. The announcements made today capture the pulse of the economy while retaining credibility both in terms of projections as well as committing to the fiscal consolidation glide path. Most importantly, a historic outlay for public capex is a continuation of the heaving lifting since the time of the pandemic and will have a multiplier effect across myriad sectors of the economy besides crowding in private investment."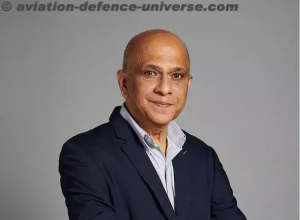 Anil G Verma, Executive Director and CEO, Godrej & Boyce 
"This is a balanced and inclusive budget which will provide further impetus to growth. The renewed thrust on investment in infrastructure will drive the productivity of our economy and generate employment. Our competitiveness in the global economy will also be improved through the thrust on research in fields like 5G services, AI and agriculture. Together with the initiatives to reduce the compliance burden and de-criminalise several regulatory provisions, it will improve the ease of doing business in India and attract fresh investments. Measures to improve rural incomes and reduce personal income tax rates will deliver more disposable income in the hands of people, driving consumption. This will likely generate a virtuous cycle of fresh investments leading to higher employment, incomes and productivity, further spurring consumption. The Green growth focus will orient the entire economy towards adopting sustainable practices in all areas and put us in a good position to play our role in the efforts to improve the future of our planet. The key to realization of the planned outcomes is effective implementation."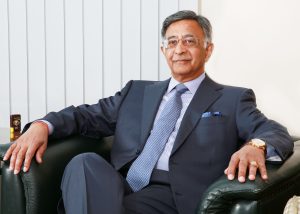 Baba Kalyani, Chairman and Managing Director, Bharat Forge Ltd.
"Government policy formulation is a consultative process and the successive budgets including todays is a strong reflection of this process, aimed at promoting a virtuous cycle of growth and employment. Significant and sustained push on Infrastructure spend, Railways, Green Technologies and Defence is a welcome measure. Overall direction to take India on the trajectory of a technology-driven and knowledge-based economy coupled with productive capital investments will have long-standing benefits in driving inclusive financial growth and enhancing per-capita income levels."
"We believe that Budget 2023-24 has put the right emphasis on boosting infrastructure investment, green energy, and skill development, which will harbinger a positive outlook for the Engineering Services Industry. Enhancement in Capital Investment Outlay to Rs.10 lakh crores and skill development under PMKVY in new technology areas, such as AI and Robotics will not only bring about enhanced outsourcing opportunities to our Industry as well as create the right talent pool to service these opportunities. Identification of 50 new destinations for the tourism sector with attendant airport infrastructure will in turn boost the demand for aircraft and the Aerospace Industry, in which AXISCADES is one of the key players, delivering niche engineering value to Global OEMs in Aerospace.'  
"Defence budget increased by 13% to INR 5.94 lakh crore. Capex for defence gets a nominal increase of 7% vs 33% increase in the nation's overall capital expenditure commitment. We believe -capex allocation misses a commensurate reflection of the govt's impetus on defence manufacturing."
"Through the implementation of such startup-friendly policies, India is presently the world's third-largest startup ecosystem and ranks second in innovation quality among middle-income countries. By extending the date of incorporation for start-ups seeking income tax incentives from 31.03.23 to 31.3.24 along with extending the benefit of carrying forward losses on changes in shareholding of start-ups from seven to ten years after incorporation, the first Union Budget will help chaperon us through Amrit Kaal to provide our small contribution #MakeInIndia for an #AtmanirbharBharat by bringing enormous patronage to the start-up ecosystem and promoting innovation.  By announcing the construction of fifty new airports, heliports, water aerodromes, and sophisticated landing strips to improve regional air connectivity, we have received a significant boost in our efforts to innovate further in the field of Urban Air Mobility and create efficient solutions such as Varuna."
"The 2023 budget has introduced several benefits that will be beneficial for the defense community, including an increase in the tax slab from 5 lac to 7 lac and a retention of the standard deduction of Rs 50,000 for salaried individuals. This will result in increased savings for junior commissioned officers and below ranks  troops who fall within the new tax slab and can take full tax exemption. Additionally, the tax exemption for contributions to the Agniveer Corpus Fund by those enrolled under the Agnipath Scheme, 2022, is a positive step for the defense community."
Vinay Dube, Founder and CEO, Akasa Air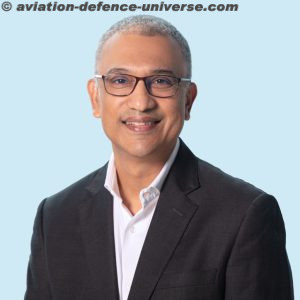 "The Union Budget presented by the Hon'ble Finance Minister is growth oriented and will steer India towards holistic development across all pillars. The announcement of 50 additional airports and ramping up of air transport infrastructure is a welcome move and will support the nation's growing demand for air travel. The focus on promoting domestic tourism will provide impetus to further revival of the sector and aligns with our vision to strengthen India's transportation system. As India's greenest airline, we are delighted to acknowledge Green Growth as one the key priorities of this Union Budget and be at the forefront of creating green job opportunities in the country."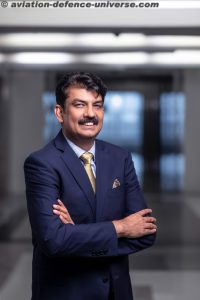 Rajesh Magow, Co-Founder and Group CEO of MakeMyTrip.
"It is noteworthy that the Honorable FM has highlighted tourism as a focus area. The union budget entails multiple welcome initiatives like the revival of 50 airports, the building of 50 new destinations, and high budgetary outlays on railways, roads, and highways, which will help long-term growth for the domestic travel and tourism industry. However, one budget proposal that will negatively impact the industry is the move to increase the TCS mandate from 5% to 20% on overseas tour packages. This will not only increase the upfront cash outflow for customers but will also give an unfair advantage to foreign-based online travel booking platforms over India-based travel agents and tour operators."