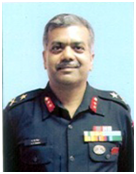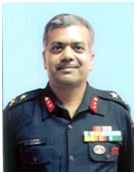 By Major General AP Singh, Ph.D.
New Delhi. 12 April 2017. In a  long awaited filip to indigenous capabilities, last month (March 2017), Government of India sanctioned to DRDO the programme for "Development and Production of land based Medium Range Surface to Air Missile Systems (MRSAM)", with Israel Aerospace Industries (IAI) for the Indian Army. The programme is a design, development, production, installation and commissioning of the MRSAM Systems into Army Air Defence.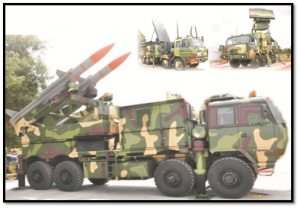 Present State of Army Air Defence
Army's Air Defence has been in a state of neglect for over three decade now. Resultantly, over 96% of inventory of guns, missiles and associated fire fighting machinery is obsolete, having outlived their life many a times. Therefore, the procurement of this much awaited system was a desperate need of the Indian Army. 
The first MRSAM Regiment for Army is being procured through 'Make by DRDO" route under a joint collaboration with IAI Israel and the balance Regiments will be procured through 'Buy (Indian)' category from nominated Defence Production Agency with participation of Indian Private Industries.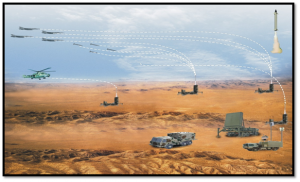 Preservation of Combat Potential
The requirement of MRSAM (Army) to be deployed in the Combat Zone is essentially different from that of IN and IAF, being mobile in nature. It fits well into the Indian Army's concept of winning war in a proactive environment with minimum duration. 
 MRSAM(Army) will be employed in a theatre to protect own war waging machinery which could be employed to destroy enemy strike and reserve  elements within our own territory by Pivot Corps or in enemy territory by Strike Corps.  It will provide umbrella cover to offensive elements against advanced and complex threat of new generations fighters, helicopters, UAVs/UCAVs, drones etc.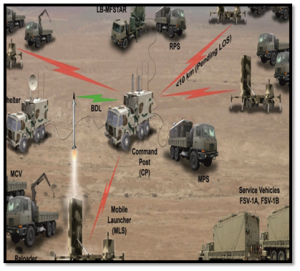 MRSAM will enhance the medium range Air Defence coverage to various Division Size Battle Groups, Rapid Reaction Forces of both the Pivot and Strike Corps and help them fight battle independently.   It will enhance the Army's ability to operate across diverse terrain on multiple fronts, fight isolated battles across any terrain with labyrinth of obstacles and enhance their reach deep inside the enemy territory from enemy air threats.                  
 Capabilities of MRSAM
MRSAM(Army) will be an advanced, all weather, 3600, mobile land system that will provide missile defence against wide variety of threats including saturation attacks and limited tactical ballistic missiles with full capability of air and surface surveillance, threat alert and fire control in a kill zone of over 50 km in range and 20 km in height.  The missile has a small, light weight & compact active seeker. 
Most of the onboard systems being compact, will minimize the signature making it difficult for enemy air to engage it.  The propulsion system with dual pulse rocket motor will increase the missile velocity and maneuvering capability in intercepting new generation fighter aircraft and drones / UAVs of increasing capability like stealth, artificial intelligence capable and other low cost targets that will bring a very high degree of threat to the land forces. The multi-functional phased array radar, with 3D beam capability can detect target upto range of 300km with capabilities of surveillance, multi-target tracking, threat alert, target assignment & launch of missiles, enhancing the quality of Air Defence to the ground forces.   Critical elements will have NBC protection.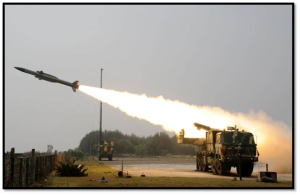 Boost to 'Make in India' Capability
A very significant gain has been the transfer of technology of critical components like seeker, warhead etc. including Maintenance Transfer of Technology.  Flow of technology will lead to well defined indigenous capability. Design data share will improve the 'Built to Print' portion of systems/sub-systems.
 The private vendors already identified by IAI for IN and IAF LRSAM/MRSAM project will ensure unhindered and timely production of Army's MRSAM.  The participation of private industries in the Army project will increase remarkably vis-à-vis IN and IAF contracts since the work share will increase significantly. Industry will be involved in providing various components including of missiles.   Increased work-share coupled with DRDO tasked to develop more systems will ensure larger private industry participation.
Indigenous production of the multi-functional surveillance and Threat Alert Radar will substantially increase the gain in technology to Indian companies leading to enhanced capability to develop/produce the system within the country.
Another benefit of project will be the DPSUs having developed infrastructure for production of missiles of AF and Navy, will get lead time now to enhance its infrastructure for integration of missile and training of manpower for production of MRSAM for the Army.  It also gives opportunity to private industry to augment the missile production capability at least in non-niche components.  The project is likely to give major boost to the "Make in India" initiative leading to more self-reliance in sustaining the system in long run.
A Major Step towards Jointness
Apart from optimum utilisation, economy of effort, interoperability, commonality, engineering support, the MRSAM project of Army will commonalise the training and depot level maintenance.  It will synergise the spirit of jointness and interaction between the three services, leading to being the true harbinger of joint functioning of Air Defence of the three services.
 Conclusion
 The approval of MRSAM project for the Army marks a paradigm shift in capabilities of Indian Army Air Defence and improves commonalities amongst the three services in the joint domain of nation's Air Defence. Timely production and delivery of MRSAM to Indian Army will give major boost in the capability to combat forces to fight a cohesive battle, unhindered from    enemy air. It is a breakthrough in Air Defence capability of all the three services in general and Army Air Defence in particular.
The author is posted with Army HQ, Dte Gen of Army Air Defence  as ADG, Army AIr Defence.