By Surbhi Mahajan
New Delhi. 08 November 2019. Improvement, involvement and innovation have contributed extensively in globalization. But the complex legal requirements and partial employment of defence capabilities divest in the growth of our nation.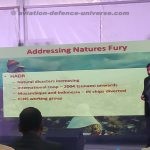 Day 2 at 2nd annual Indian Defence Conclave was marked with defence personnel and industry experts. Capt Sarabjeet S Parmar commenced the event by highlighting the Maritime security barriers in the Indian Ocean Rim. He mentioned threats like Maritime Terrorism and Illegal, Unreported and Unregulated (IUU) fishing. He added "IUU is a global issue disregards international and national laws on conservation and management of living resources."
Threats in the maritime are addressing nature's fury hiking the natural disasters. Evident from the attack of 26/11, maritime terrorism is another dirt which needs to be washed. It chooses multiple hard and soft targets and is hybrid in nature depending largely on the choice of weaponry.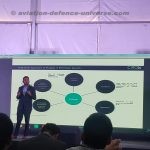 While Traditional approach to projects include supply of products to customer, installation and maintenance, Tushar Chhabra, CEO and Co-founder, CRON Systems, focused on creating indigenous product based solutions by adapting a systematic approach and being customer centric. His approach to projects follows Integration to form a holistic solution, System Architecture and solution creation, maintenance and up gradation.
Traditional approach to projects in Perimeter Security is the first line of defence. Due to number of restrictions, integrating a couple of security systems and alarms with perimeter security is one way of using this system. The only complex task with the Perimeter security is with its design work.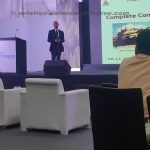 Vijay Mittal, Directorate General, Ordinance Factory Board, India (OFB) comprehended on self reliancy of their company. He said, "Core competence lies in manufacturing defence armament – land systems, design product development, upgrades, indigenization and life cycle support, overhaul and spares." Adding to this he said, "More than 2000 Indian vendors are registered and on roll." Its in-house developed items in service to Army are 97, Navy – 32, Air Force- 15 and MHA – 35.
OFB's principal products are:-
· Combat uniform
· ECC Clothing
· Boot Ankle
· Bridges
· Brake Parachutes
· Man dropping Parachutes
· Supply dropping Parachutes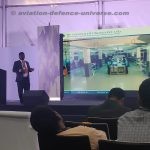 Another speaker at the panel, S. Moses Jeba Kumar, Head QHSE (IMS) & Operation and Management Representative, HP Valves & Fittings India Private Limited discussed about their company's Integrated Management System Structure which includes ISO 9001, ISO 14001, and ISO 45001 certified products. It has the external supplier management system with a series of activities like selection, approval, control, re-evaluation and improvement.
A Anil Kumar, Vice President, TUV Nord Group highlighted nationwide presence of TUV and described its squad services comprising Pre-dispatch, incoming and in-process inspection. Service portfolio of TUV includes independent safety assessment, controlling and project management.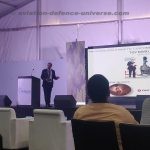 Working within the thin budgets of the customers is the challenge that India faces today. The Squad service is contributing in Make in India initiative started by the government and the requirement of these services is expected to grow in the near future.
Backed up by more than 50 years of experience, ending note was presented by BASF paraphrasing their creation center which is the first point of contact for the designers who want to use BASF performance materials. They also mentioned the complete range of products for cleaning from engine cleaners & descalers to gas turbine compressor cleaners, paint stripping, corrosion prevention, NDT & Sealants.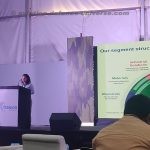 Privately Contracted Armed Security Personnel (PCASP) is the Grey area where steps need to be taken. Ex Special Forces can be utilized in this area. Guidelines must be followed and credibility must be checked. Indigenous manufacturing will require reliable long term focused and partnership approach. Quick learning and global affordable solutions is the perfect formula for this.