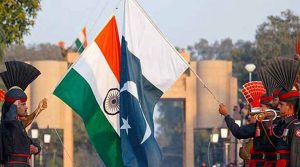 Indian forces kill Lashkar Commander Musaib
India's actionable intelligence needs a pat on the back
Pakistan must abandon cross border terrorism
By JK Verma
 New Delhi. 26 January 2016. It is heartening that the multiple intelligence agencies active in the valley have strengthened their network and are able to produce actionable intelligence. As most of the search operations are based on reliable and confirmed intelligence, the operations culminate in recovery of armaments, arrest or killing of terrorists and exposure of support agents of terrorist outfits.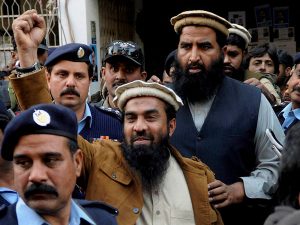 The security forces achieved commendable success on January 19, when in a joint operation they killed Abu Musaib on the basis of confirmed intelligence about his presence in Bandipora, North Kashmir. Musaib was a Pakistani national and nephew of Zaki-ur-Rehman Lakhvi who is an important leader of Lashkar-e-Taiba (L-e-T) and at present Supreme Commander of L-e-T operations in Jammu and Kashmir (J&K). Lakhvi, was a mastermind of November 2008 Mumbai attack and is the most wanted terrorist in the list of National Investigation Agency (NIA).
Musaib who was close to Lakhvi was sent to J&K to reorganise L-e-T which was loosing ground in the state.  Musaib successfully strengthened the outfit in the valley and started attacking security forces and snatching their weapons. By assaulting security forces Musaib lessened the fear of security forces and weapons snatched from security personnel were also used by L-e-T cadres.  Musaib was behind the attack on Central Reserve Police Force (CRPF) post in Nowhatta in which Commandant Pramod Kumar was martyred.
Musaib was the divisional commander of L-e-T in Bandipora area, his uncle Lakhvi was sending money to him for organizing the terrorist activities. Finance was easy to arrange before demonetization as the sinister Inter Services Intelligence (ISI) was smuggling large quantity of Fake Indian Currency Notes (FICN) and part of it was used in accelerating terrorist activities in India especially in J&K. However after demonetization ISI was sending money through Kashmiri businessmen who were generating funds through over-invoicing and under-invoicing. Nonetheless it was difficult and all the terrorist outfits were facing money crunch.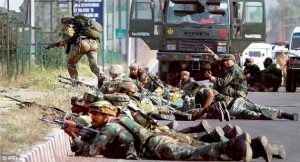 As the search operation was launched on specific intelligence about the presence of an important terrorist, the operation was well planned and warning was given to the residents to vacate the area and to Musaib to surrender. There was no causality of civilians but a valiant constable of Jammu Kashmir Police (JKP) sustained bullet injury in the operation in which Musaib was killed and AK-56 rifle, large number of rounds and grenades were recovered.
At the time of search operation few sympathizers of terrorists collected and pelted stones on security forces but as the search operation was on confirmed information security forces continued the search with patience and were successful in eliminating an important leader of L-e-T.
Large numbers of sympathizers were also caught as they were assisting the terrorists in hiding them or their weapons. The support agents also assist action agents in pinpointing as well as in reconnaissance of the target areas. Several times these support agents generate law and order problems so that the terrorists get chance to escape. The intelligence officers claim that ISI has created a big network of support agents in several pockets of India especially in J&K.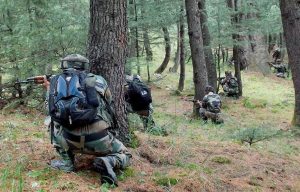 The security forces launched massive search operations after receiving the intelligence about the hiding of terrorists. In the search operations security forces recover arms and ammunition, petrol bombs, Chinese weapons, Pakistani flags, J-e-M, Hizbul Mujahideen and L-e-T letterheads, illegal mobile phones, anti-India and pro-Pakistani literature etc. In the search operations support agents are also caught and the sympathizers get straightforward message that assisting terrorists is a dangerous task.
The search operations were launched at several places including Anantnag, Sopore, Baramullah and several other places after getting the specific information about terrorists as well as cache of arms.
Slowly and slowly the situation in J&K is becoming normal and the terrorist outfits are loosing ground. The masses of Kashmir are tired of the strikes, demonstrations and bunds. The organizers of these strikes were also hurt because of demonetization. The silent majority of Kashmiris want peace and as law and order is restored the common Kashmiris are also supplying information about the terrorists' hideouts which is very helpful to security agencies.
The impact of surgical strike of September 29, in which Indian army entered Pakistan Occupied Kashmir (POK) and after devastating seven launch pads  killed more than 45 Pakistani terrorists and soldiers, was also positive. Now terrorist outfits have shifted launching pads deep inside POK and are also afraid that Indian army may resort to surgical strikes in numerous terrorist camps operative in POK.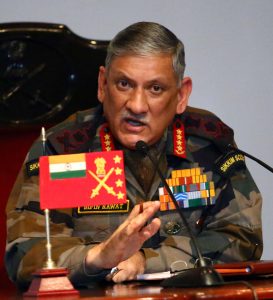 On January 13 the 27th Chief of Army Staff General Bipin Rawat stated in the  press conference prior Army Day, that India retains the "right to retaliate" and there can be more surgical strikes if Pakistan continues with the low intensity war against India. General Rawat remained posted in J&K and was also involved in the first surgical strike of September 29. General Rawat also insinuated that in Kashmir pre-1989 situation should be restored which means that Kashmiri Pandits who left their homes due to the killings and threats of terrorist outfits would return back to the valley.  The legislative assembly of J&K also passed a unanimous resolution on January 19 mentioning that who so ever migrated from the state including Kashmiri Pandits can come back. Chief Minister Mehbooba Mufti in a statement criticised separatists who oppose the return of Kashmiri Pandits.
The state government and security agencies would have to work vigorously and   in tandem so that Kashmiri Pandits and Sikhs can return back to the valley. It will be a great achievement of Mufti government as well as of the central government, as it is disgraceful that Kashmiris and Sikhs had to leave their hometown because of the danger from Pakistan sponsored terrorism. It will also be a big jolt to Islamic fanatics and to the terrorists as it will establish the rule of law and the authority of the lawful government. The terrorists who defy the law of the land with immunity will also get a stringent message that if they will defy the law in future they would be adequately punished.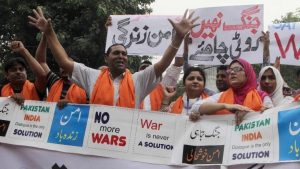 The present government is slowly and steadily solving Kashmir problem. First of all by surgical strike it gave a blunt and forceful message to Pakistan government that if it will not stop infiltrating terrorists, Indian forces would enter Pakistan and would devastate the terrorist camps although the demolition started with launching pads.
Indian government also gave a candid message by surgical strike that India is not afraid of nuclear blackmail of Pakistan and it is significant that after surgical strike Pakistani leaders have not threatened India about the use of nuclear warheads.
India also successfully isolated Pakistan in world arena and postponement of South Asian Association for Regional Cooperation (SAARC) scheduled to be held in Pakistan and rejection of Pakistani aid of USD 500 million by Afghanistan President and stating in Heart of Asia Conference in Amritsar that the money may be used in curbing terrorism in the country, were big jolts to Pakistan.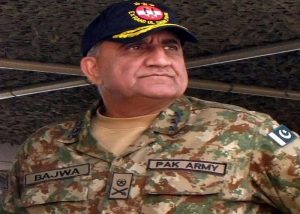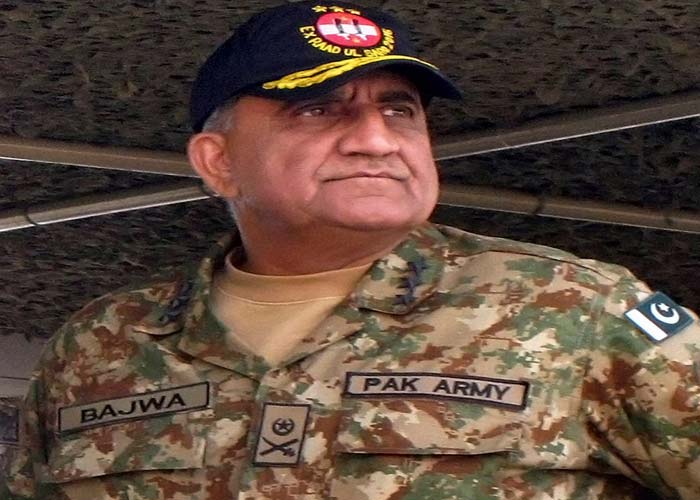 Nevertheless India is a peaceful country and we must give reasonable time to Nawaz government to mend its ways. Recently Pakistani army Chief and chief of ISI, two most important persons in Pakistan, have changed and it is expected that now civilian government may have more say in India Pakistan relations. But India must continue its policy that negotiations and cross border terrorism cannot go together and although India is in favour of negotiations but first Pakistan must abandon abetment of terrorism.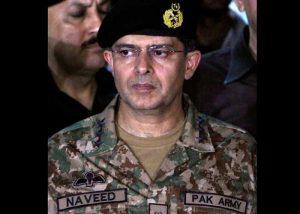 Nawaz won elections in 2013 by promising economic progress and friendly relations with India. Now the next general elections in Pakistan are in 2018 and Nawaz may like to inculcate friendly relations with India. Although it will be a complicated task as in Pakistan there are several pressure groups which are thriving on the hypothesis of capturing J&K and the danger of annihilation of Pakistan by India.
(Jai Kumar Verma is a Delhi-based former diplomat and strategic analyst. He was posted in Pakistan. The views in the article are solely the author's. He can be contacted at editor.adu@gmail.com.)