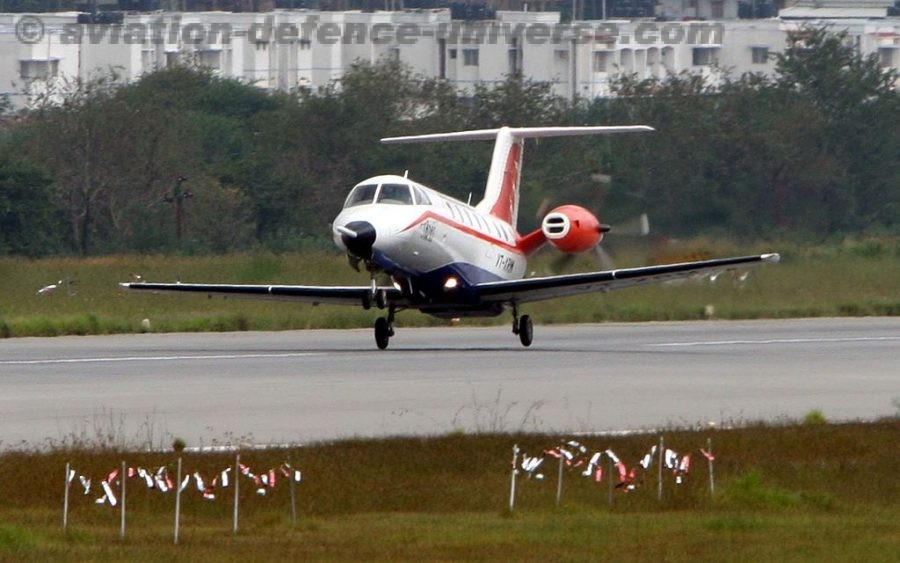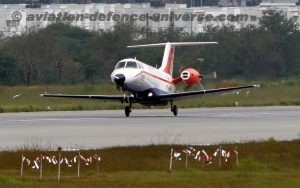 By Sameer Rao
Bangalore. 24 January 2018. India's first indigenously developed civil aeroplane, flew for forty minutes today after ten years. Saras  is the first Indian multi-purpose civilian aircraft in the light transport aircraft category as designed by the National Aerospace Laboratories (NAL). Wing Commander U P Singh and Group Captains R V Panicker and K P Bhat of the Aircraft and Systems Testing Establishment,commanded the flight.
SARAS PT1N, a 14-seater passenger aircraft, is an upgraded version of the plane, aircraft took off at about 11 am from HAL airport and flew for about 40 minutes at the maximum height of 8500 feet at the speed of 145 knots.
All the system parameters are found normal and completed text book flight on 24 January 2018.
The 14-seater civil aircraft which started as a joint project of India and Russia, finally was built by NAL as the Russian state agency for civilian planes, backed out due to the financial crisis after the breakup of the Soviet Union.The plane first flew in May 2004 and the second flight met with a tragedy in 2009, when the prototype on test flight crashed in which all the three  Indian Air Force (IAF) pilots and engineers were killed.
The original design target parameters included a maximum take-off weight of 6,100 kg and a maximum payload of 1,232 kg, a high cruise speed of over 600 km/h, an endurance of six hours, a maximum flight altitude of 12 km (cruise altitude 10.5 km), short take-off and landing distances of about 600 m, a maximum rate of climb of 12 m/s, a low cabin noise of 78 dB, a range of 600 km with 19 passengers, 1,200 km with 14 passengers and 2,000 km with eight passengers, a high specific range of 2.5 km/kg and a low cost of operation of ₹ 5/km.
Last year  Council of Scientific & Industrial Research revived the project  and upgraded the first prototype and conducted tests, leading to the test flight today.
The IAF has signed up with National Aerospace Laboratories, Bangalore for the purchase of 15 Saras aircraft. The Kanpur unit of Hindustan Aeronautics Ltd will manufacture these planes for coastal surveillance as well as training young cadets on transport flying.
The second prototype of the aircraft is overweight by 500 kg against the specified design weight of 4125 kg and needs to test fly for 40 hours and meet safety requirements, following which NAL would freeze the plane design, to be then incorporated into a production variant.
In  Feb 2017 the reconfigured first prototype was handed over to the IAF's Aircraft & Systems Testing Establishment (ASTE), which has conducted a few low-speed ground runs and undertook high speed taxi trial on 2 January, 2018.