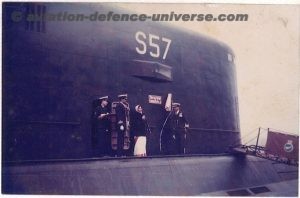 New Delhi. 08 December 2017. "All 14 submarines in the Indian Inventory and the recently delivered Kalvari are fighting fit and are available for meeting any contingency as necessary. Additionally, actions have been initiated for life extension of the existing submarines till acquisition of new submarines incorporating the latest technologies available in the world," said Vice Admiral Srikant Inspector General Nuclear Submarines (IGNS) in an exclusive interview to Aviation & Defence Universe (ADU).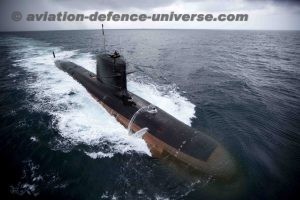 ADU.  After fifty years of Indian Navy's submarine arms' inception are you happy with the inventory strength of submarines in the force? How long will it take to fulfill the deficit? What is India's strategy to catch-up with China in submarine strength which is much below the desired numbers today?
IGNS. It is a matter of great pride that the Indian Navy's Submarine Arm has completed 50 Glorious Years and is celebrating its Golden Jubilee this year. Over the past 50 years, the Indian Navy has seen the induction of four classes of conventional submarines (Kalvari class, Sindhughosh class, Shishumar class and the new Kalvari class), two classes of nuclear powered attack submarines (Chakra-I and Chakra-II) and has joined the select group of countries with the capability of submarine based strategic deterrence.
The idea that we need to catch up with any country's submarine strength is incorrect.  The Indian Navy plans to maintain a fleet of submarines in accordance with the overall naval plans in countering our perceived threats.
ADU. There is a common perception that our submarines are either bandwidth-limited or don't have the C4I capability necessary for them to be well connected participants when it comes to operations. What is being done to make sure that our submarines have the best C4I capabilities?
IGNS. All Indian Navy submarines have robust communication setup onboard and are equipped with SATCOM systems. Our submarines have migrated to the state-of-the-art indigenous satellite and have fully been integrated into the network centric operations of the Navy.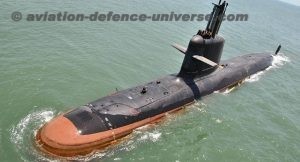 ADU.  Should more submarines enter into service there will be more strain on existing facilities. How will the Indian Navy accommodate the new submarines keeping in mind constrained base facilities?
IGNS.
 The Indian Navy maintains a fleet of submarines in accordance with the overall naval plans in countering our perceived threats. As on date we have 14 submarines in our Inventory and the six Kalvari Class submarines under Project 75 would be inducted by 2020. Additionally, six new submarines under Project 75(I) programme would be inducted for which the RFI was issued in 2017 and the project would be executed under the Strategic Partnership Model of the Government of India. Our basing and maintenance philosophy has kept pace with our submarine induction programmes. Several Projects have been initiated for enhancing the operational and maintenance infrastructure for submarines.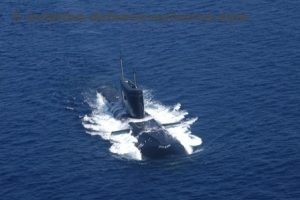 ADU.  Can you throw some light on INS Aridhaman's enhancements in comparison to INS Arihant its predecessor?
IGNS. Construction/ acquisition of nuclear powered ballistic missile submarines (SSBNs) is under the purview of Nuclear Command Authority and no specific data is available for the same.
ADU.  What is the status of the 4 under construction Diesel-electric submarines and what are their induction dates?
IGNS. Mazagon Dock and Shipyards Ltd. Mumbai is constructing six conventional submarines under license from M/s Naval Group, erstwhile M/s DCNS. Of these six submarines, the first one, soon to be commissioned as Kalvari, has been delivered to the Navy in September this year. The second submarine is presently undertaking sea trials and the third submarine is undertaking its harbor trials. The balance three submarines are in various stages of construction and are planned to be delivered in Dec 2018, Sep 2019 and June 2020 respectively.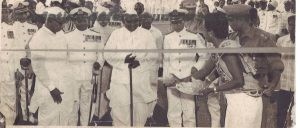 ADU. The Scorpene Class submarines are defenceless as the contract to procure the Black Shark torpedoes was cancelled. What is navy looking at as a replacement?
IGNS. Navy has commenced the process of procurement of Heavy Weight Torpedoes in accordance with DPP-2016 and the prospective suppliers would include all credible OEMs.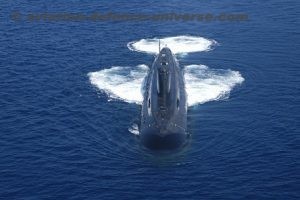 ADU.  The maintenance levels and living conditions in the submarines of Indian navy have many a times been topics of debate? What is the plan to improve both these points?
 IGNS. The IN's maintenance philosophy has kept pace with capability enhancements onboard submarines. Accordingly, several Projects have been initiated for enhancing the Dockyard Repair Facilities for undertaking maintenance of legacy submarines.