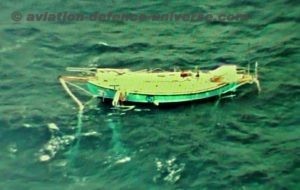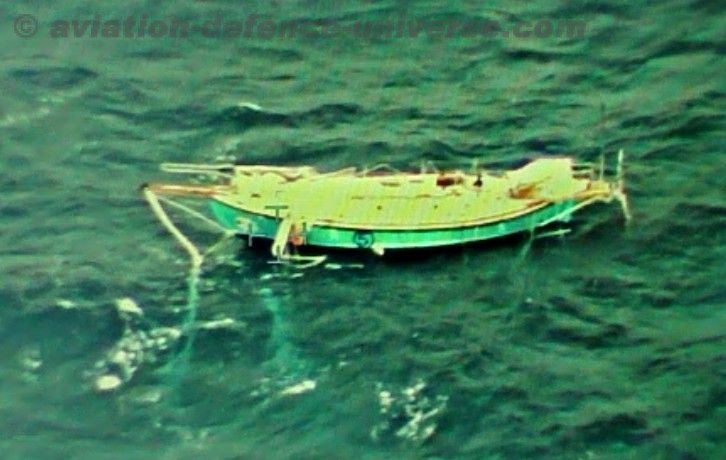 Cdr Abhilash Tomy shall be picked up in next 16 hrs by french vessel Osiris.
New Delhi. 23 September 2018. Commander Abhilash Tomy of the Indian Navy, representing India in the Golden Globe Race 2018 (GGR) on an indigenously built sailing vessel 'Thuriya' was dismasted and suffered a back injury 21 Sep 18. He is in the south Indian Ocean, approximately 1900 nautical miles WSW from Perth, Australia and about 2700 nm from Cape Comorin. All out efforts are being made to rescue Commander Abhilash Tomy.
The Australian Rescue Coordination centre at Canberra is coordinating the rescue mission in conjunction with many agencies including the Australian Defence Department and the Indian Navy. Indian Navy P-8I aircraft operating ex-Mauritius has visually sighted the     SV Thuriya at 0750 hrs on 23 Sep 18. Continuous watch over the boat is being maintained by Indian Navy and RAAF aircraft till rescue is completed. Indian Naval stealth frigate, INS Satpura with a Chetak Helicopter and  tanker INS Jyoti  operating in the Indian Ocean have been dispatched for the rescue mission. The officer in his last text message has indicated that he is safe on the boat; however is immobile due to back injury.
Cdr Tommy is in communication with the Race Control at France through messages. Race control is relaying messages to JRCC Australia. He has requested for stretcher as he is not able to move on his own. Another contestant SV Hanley Energy Endurance, although suffered damages herself, is heading towards SV Thuraya.  Australian Fisheries vessel Osiris is heading towards location.  Osiris has a Medical Officer and one bed infirmary on-board.