By Sangeeta Saxena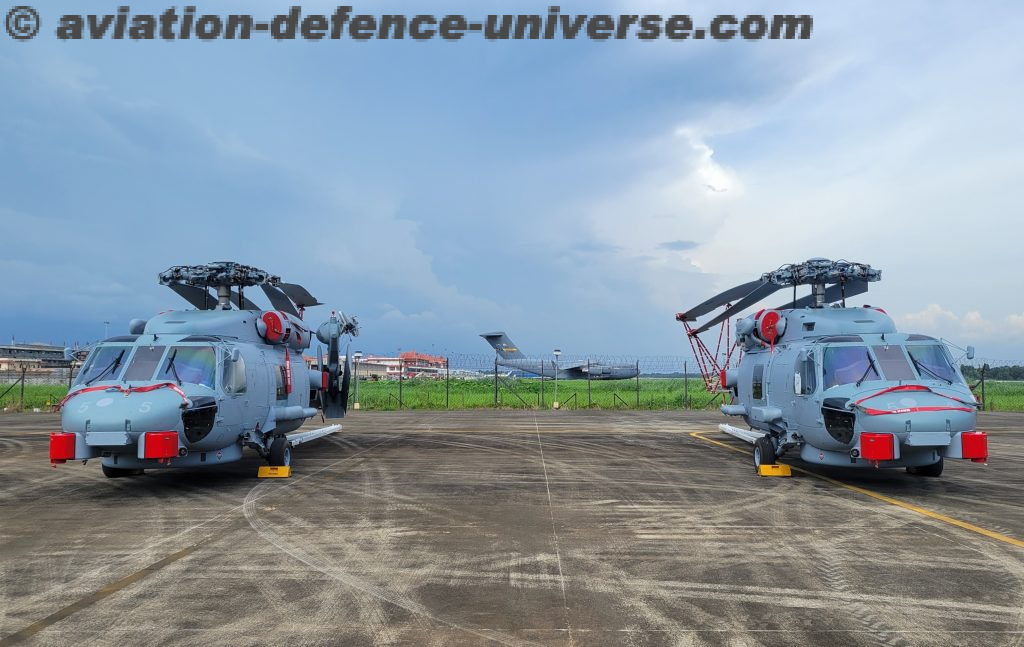 New Delhi. 28 July 2022. Sikorsky is finally entering Indian Navy. MH60R choppers for the force, landed at Cochin International Airport today. The MH-60R is the latest thread in the stories of Lockheed Martin and U.S.-India partnerships. In fact, it is the largest contract Lockheed Martin has ever signed with India.
 A Letter of Offer and Acceptance (LoA) for procurement of 24 MH 60R multi-role helicopters was concluded with the US Government in Feb 2020 at a cost of more than Rupees Fourteen Thousand Crores. The first three MH 60Rs delivered in US in 2021  are being utilised for training to Indian Navy crew. The next three MH 60R helicopters are being delivered at Kochi, two helicopters of which were received by the Indian Navy at Cochin International Airport. The third helicopter is scheduled to be delivered in Aug 22.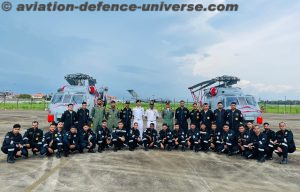 The MH-60R will bring a substantial and important increase in maritime security in the region in coalition with other MH-60R aircraft operating in the Indo-Pacific region. Additionally, the aircraft equips the Indian Navy with immediate multi-mission capability and effectiveness.
The MH-60R is designed to combine the features of the SH-60B and SH-60F. Its avionics includes dual controls and instead of the complex array of dials and gauges in Bravo and Foxtrot aircraft, 4 fully integrated 8″ x 10″ night vision goggle-compatible and sunlight-readable color multi-function displays, all part of glass cockpit produced by Owego Helo Systems division of Lockheed Martin.
Onboard sensors include AN/AAR-47 Missile Approach Warning System by ATK,Raytheon AN/AAS-44 electro-optical system that integrates FLIR and laser rangefinder, AN/ALE-39 decoy dispenser and AN/ALQ-144 infrared jammer by BAe Systems, AN/ALQ-210 electronic support measures system by Lockheed Martin, AN/APS-147 multi-mode radar/IFF interrogator, which during a mid-life technology insertion project is subsequently replaced by AN/APS-153 Multi-Mode Radar with Automatic Radar Periscope Detection and Discrimination (ARPDD) capability, and both radars were developed by Telephonics, a more advanced AN/AQS-22 advanced airborne low-frequency sonar (ALFS) jointly developed by Raytheon & Thales, AN/ARC-210 voice radio by Rockwell Collins, now Collins Aerospace an advanced airborne fleet data link AN/SRQ-4 Hawklink with radio terminal set AN/ARQ-59 radio terminal, both byL3Harris, and LN-100G dual-embedded global positioning system and inertial navigation system by Northrop Grumman Litton division. MH-60R does not carry the MAD suite.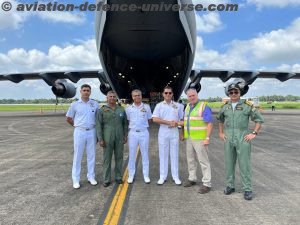 Offensive capabilities are improved by the addition of new Mk-54 air-launched torpedoes and Hellfire missiles. All Helicopter Anti-Submarine Light (HSL) squadrons that receive the Romeo are redesignated Helicopter, Strike Maritime (HSM) squadrons.
With 98 % reliability and less than $5K (USD) cost per flight hour, the Lockheed Martin Common Cockpit™ enables MH-60R to perform diverse missions, including anti-submarine warfare, anti-surface warfare, combat search and rescue, vertical replenishment, and airborne mine countermeasures.
The MH-60R was originally known as "LAMPS Mark III Block II Upgrade" when development began in 1993 with Lockheed Martin (formerly IBM/Loral). Two SH-60Bs were converted by Sikorsky, the first of which made its maiden flight on 22 December 1999. Designated YSH-60R, they were delivered to NAS Patuxent River in 2001 for flight testing. The production variant was re-designated MH-60R to match its multi-mission capability.The MH-60R was formally deployed by the US Navy in 2006. The delivery of all 24 MH 60R helicopters will be completed by 2025. The induction of state of the art mission capable platforms will significantly boost the integral ASW capability of the Indian Navy.