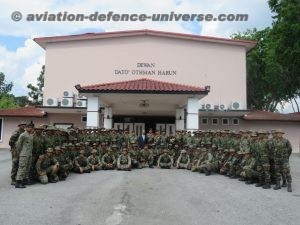 Kuala Lumpur. 03 May 2018. To interact and motivate the Indian Army contingent (4 Grenadiers) participating in the Joint training exercise HARIMAU SHAKTI 2018, Mridul Kumar, Indian High Commissioner to Malaysia visited the Wardieburn Army camp. The Indian Contingent is presently based at this Army Camp for the Cross training Phase of the joint training.
The interaction was also attended by Brigadier General Malik, Commander 12 Brigade and Defence Advisor Col Anirudh Chauhan, SM*, HC expressed his deep appreciation for the men and women who safe guard the borders of any nation. He also emphasised the significance of Malaysia in the extended neighborhood of India and how the strong and affectionate relationship between the two nations have stood the test of times. He mentioned about the Malaysian multi ethnic and multi religious culture and the harmony that prevails within the society. In the end he complemented the contingent of 4 Grenadiers for actively participating and being part of this prestigious joint training exercise. He wished both the contingents great success. The joint training exercise is being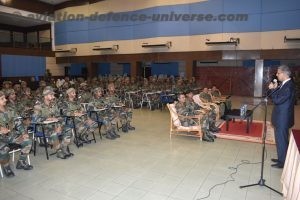 conducted from the 30 Apr to 13 May 2018.
As part of Exercise Harimau Shakti Indian Army combat engineers and Malaysian Army combat engineers carried out practical training on individual protection equipment to fight in chemical warfare scenario during counter insurgency operations in jungles.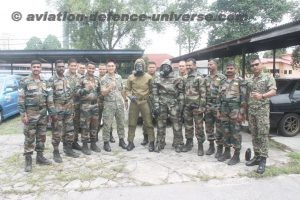 ---