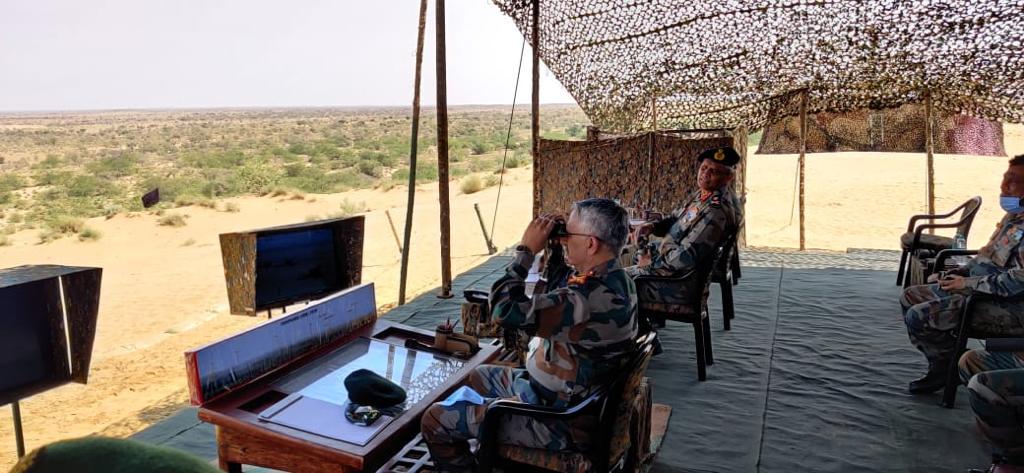 Takes stock of readiness & preparedness
New Delhi. 15 July 2021. It is a long boundary running along Ganganagar, Bikaner, Jaisalmer and Barmer districts of the state of Rajasthan forming the Indo-Pak border lying north west of India. Indian Army Chief General MM Naravane arrived at Jaisalmer Military Station today.
The COAS, accompanied by Lieutenant General JS Nain, Army Commander, Southern Command, then proceeded to the Pokharan Field Firing Ranges where he witnessed firing of various artillery guns, including equipment which is under development by indigenous manufacturers.
What is the border was formulated in the process of partition between the two nations on 17th August, 1947 determined by a British Government Commission The Radcliffe Line named after Sir Cyril Radcliffe. Being one of the most heavily militarized international borders of the world, it makes this entire region very contentious, sensitive and susceptible.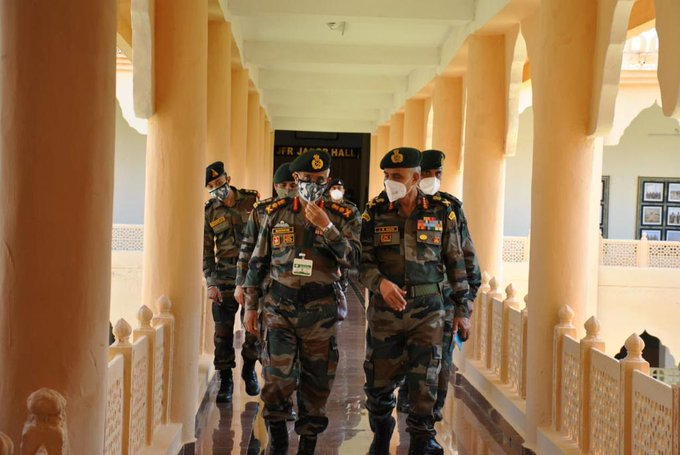 As per the notification of the Ministry of Home Affairs, certain border areas of Barmer and Jaisalmer are declared to be notified areas where access was prohibited unless a special permission. There are a number of military ranges in Rajasthan in Khetolai, Pokhran and Ramgarh. Surveillance in battlefield is one the essential components of battlefield management. Satellite imagery plays a vital role in surveillance and visualization of the battlefield. Geographical Information System (GIS) integrated with high resolution satellite imagery provides vital inputs in decision.
Later, the Army Chief visited Jaisalmer Military Station where he was briefed by General Officer Commanding Konark Corps and other formation commanders on the operational situation and preparedness. He also interacted with troops of Konark Corps and exhorted them to maintain high standards of training and professionalism.
The COAS complimented the formations for adhering to Force Preservation measures and for provision of assistance to civilian authorities in combating the Covid-19 pandemic.