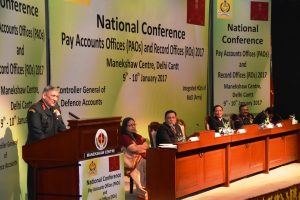 New Delhi, 09 January 2017. General Bipin Rawat suggested that the CGDA work in the direction of removing the disconnect with soldiers on ground and to reach out to them through more transparent functioning. The Army Chief also added that in order to synergise the strengths of the Army with those of the Defence Accounts Department, there was a strong requirement to fuse the professional advice from officers of Defence Officers during the formulation stage of various policies and orders.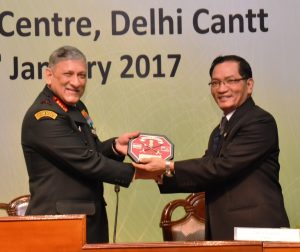 He was delivering the keynote address at Synergy Conference-II which was organized by the Indian Army and Controller General of Defence Accounts (CGDA. The conference was exclusively aimed at streamlining issues related to pay and allowances of Junior Commissioned Officers and other ranks between the various Pay Account Offices and record offices; including automation of documentation at all levels to ensure maximum efficiency in disbursing pay and allowances.
Army and CGDA are also working on launching a mobile app for dissemination of pay related issues directly to jawans. A joint working group consisting of officers, IT wing of CGDA and Pay Accounts Office will also be looking into discrepancy in present system and recommend rectifications accordingly.
A major decision was also taken regarding pairing of data base between Army and Defence Accounts Department to fill up the information mismatch void, which would in turn help in smooth adjustment of claims of lakhs of soldiers.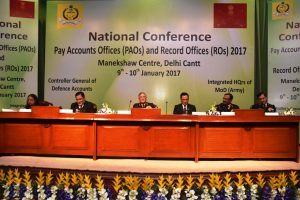 The Conference was attended by Lt Gen Rakesh Sharma, the Adjutant General, other senior officers of the Army Headquarters and all Record Officers from the Army. From the Defence Accounts Department, the Conference was attended by SK Kohli, Financial Advisor to Defence Services, Neihsial, CGDA and other senior officials of CGDA and Pay & Accounts Offices.