By Rohit Ratan Saxena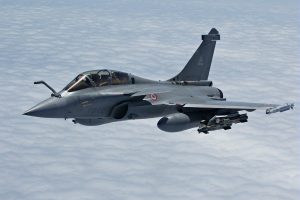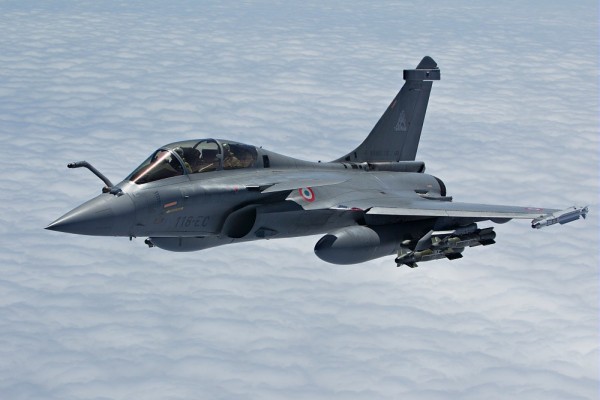 New Delhi. 20 September 2019. The wait is finally over and the Indian Air Force is a step nearer to add Rafale into its inventory. The force recently received the first of the fighter jet made for India from the French manufacturer Dassault Aviation.  The aircraft  was accepted by a team of IAF officials Deputy Chief of Air Staff, Air Marshal V.R. Chaudhary.
The Rafale will be officially handed over to the Indian Defence Minister Rajnath Singh at France on 8th October which will be Dussehra an auspicious day in India, a festival which celebrates the victory of good over evil and a day when weapons are worshipped. IAF will receive all the 36 Rafales by April 2022.
Rafale literally meaning "gust of wind" and "burst of fire" in a more military sense. It is a French twin-engine, canard delta wing, multirole fighter aircraft designed and built by Dassault Aviation. Equipped with a wide range of weapons, the Rafale is intended to perform air supremacy, interdiction, aerial reconnaissance, ground support, in-depth strike, anti-ship strike and nuclear deterrence missions. The Rafale is referred to as an "omnirole" aircraft by Dassault.
The Rafale will be an envy of all the airforces with its MICA, Scalp and Meteor missiles made by French missile major MBDA. It will also be fitted with AESA radar, SPECTRA Electronic Warfare System and IRST System. The Rafale can carry up to 9.5 tons of payload (21,000 lbs). To support missions at extended ranges the fighter also carries three 524 gallons (2,000 litre) fuel tanks weighing additional 6.7 tons (14,700 lbs) that will top up the fighter's internal fuel capacity of 4.7 t (10,300 lbs). These fuel tanks can also be used for 'buddy refuelling'.
Interestingly the jet handed over has the tail number "RB-001" . It is to commemorate the officer who made the deal happen, IAF's officer – in- waiting for the top job, Air Marshal RKS Bhaduria.