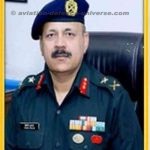 By Maj Gen Ashok Kumar, VSM (Retired)
 New Delhi. 15 July 2022. There is a growing threat as far as nature and magnitude is concerned for India as India is not only sandwiched between the two active adversaries like China and Pakistan but an open collusivity exists between these two adversaries. Out of all the threats, air threat becomes more important as this remains omnipresent in time and space both during peace and war. The issue becomes more sensitive as all the  three countries, India, China and Pakistan are nuclear armed countries.
It is more important to identify probable weapon systems which are critically needed for Indian Air Defence as against as to which Service or Arm operates them. The weapon systems will be required to handle an array of threat from drones upwards to anti satellite weapons (ASAT). Since the development and/or procurement of ASAT weapons is in the domain of the space forces be it for the nation's developmental needs or for national defence, it is not being discussed in this article despite being an important constituent of national air defence.
Since the nature, range and manifestation of air threat (let air threat not be understood as synonym of threat from aircrafts alone but cover the entire threat spectrum manifesting from aerial route irrespective of the type of vectors used including hypersonic level onslaughts) varies, it requires tiered, networked, meshed and varying technological approach to handle it appropriately. Since technological advancements are affecting warfare in a big way, these are equally affecting the air defence domain as well.  The equipment whether indigenously produced or procured from any other country remains cost prohibitive and therefore both its development (if it is indigenous production) as well as procurement must be based on futuristic technology and must cater for in service upgrade as well.
Based on assessed threat at this point of time, let us prepare the wish list which is critical for Indian Air Defence to ensure it is not adversely placed with respect to China and Pakistan. Not only this, since India has already made its moves to be part of QUAD and other groupings, its involvement beyond its own geographic boundaries can not be ruled out in the future. It is therefore essential that the air defence array is ab-initio structured to meet this requirement also.
The grid so created to meet the air defence threat of the country should at least include Long Range Surface to Air Missile (LRSAM), Medium Range Surface to Air Missile (MRSAM) and Short Range Surface to Air Missile (SRSAM) in addition to VSHORAD (Very Short Range Air Defence System) and gun systems of varying ranges. A combination of electronically controlled as well as manually operated systems will be needed so that they survive even in an intense EW environment. Let certain facts of these weapon systems be highlighted.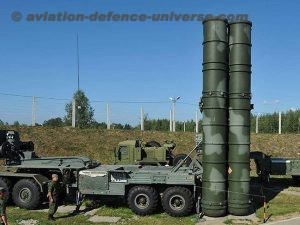 LSRAM
There are a No of LRSAM systems which also appear in MRSAM category as there is no sacrosanct delineation of exact ranges for the segregation. Chinese HQ-9 Long Range anti aircraft missile system, US SAM Patriot, French-Italian SAMP-T complex (Eurosam), Israeli SAM Barak 8 and Russian anti aircraft system S-400 Triumf are the renowned weapon systems at the moment in this category. Russia has already upgraded its S-400 missile system to S-500 missile system which will be capable to handle even the hypersonic missile ingress. While India has already contracted for five systems of S-400 from Russia despite threat of US sanctions, it may do well to get the upgraded version of S-400 in the form of S-500  as these will be able to handle even Chinese emerging threat in the form of hypersonic missiles. Not only this, India should focus also on Barak 8 system of Israel since IAF has already decided to go ahead with this. A healthy mix of S-500 and upgraded version of Barak 8 will be better option for India. However, technology transfer and joint production on lines of BRAHMOS must be insisted. Though not sacrosanct but these systems have ranges more than 50 kms and go even beyond 500 kms.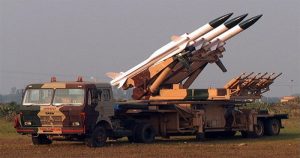 MRSAM
These missile systems may be categorised as the ones between 20 to 50 km category. DRDO has developed Akash missiles in this category. Majority of the advanced nations in the world today have MSRAM category of missile systems. While India was depending on Russian imports in this category, it needs not only to fast track the further development and induction of Akash missile system but also needs to diversify as each system invariably has different surveillance, tracking and control system and therefore a healthy mix may be a better option. Since Akash has progressed well despite some existing challenges, Barak-8 from Israel could also be co-opted as it has varying ranges and fits the case of MSRAM as well. While diversification will be counter productive from the training and MRO perspective, Other advanced countries may also be asked to showcase their products with proviso of technology transfer and joint production so that other alternatives can also be explored.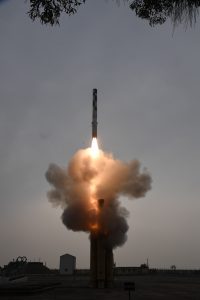 SRSAM
These missiles can be categorised as the ones with ranges from 5 to 20 kms. As against a single missile system, combination of systems may be needed to handle different type of  threat envelope. Besides a host of products developed by DRDO in this category, reliance on Russian and Israeli system may be important. USA also has its own SRSAMs and these could also be explored as given the emerging geo-political equations, USA is likely to continue with its anti China stance while Russia and China may come closer. It is at this point that India should look at indigenous systems and systems ex USA to preserve its national interest. Other producers willing to do technology transfer and co-production should also be looked into and co-opted on the professional merit.
VSHORDS
Extensive populating of the Indian Defence forces with VSHORDS is most critical more so when the battles are likely to be fought in inaccessible and mountainous terrains. While the currently held IGLA 1M missile systems need to be replaced either by indigenously produced systems or from Russia, its newer category planned to be produced from Russia is also required to be fast tracked with 'Make in India' rider as well as co-production where feasible. India will do well to analyse the force structure of China, its primary adversary, wherein VSHORDS/anti air craft gun systems have been embedded down to infantry battalions. It also needs to be understood that infusion of weapons system has to be  in sync with war fighting philosophy of our country which also needs to be worked on . In addition to our current approach, we need to explore the weapons system from USA, Israel and other leading countries which are more aligned to our national interests. While our current focus is the threat mitigation, we should become the hub of defence exports in this category and the earlier we do it the better.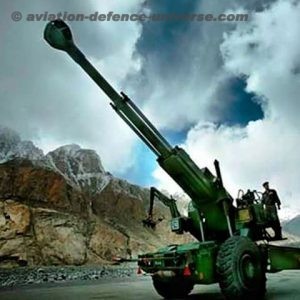 GUN SYSTEMS
A host of gun systems are needed both as part of tiered defences and also as an assured response to the incoming threat. While missile systems have higher SSKP but they can be launched only when the missile locks on the target. If lock on is not possible then the missile cannot be launched.  As against this , the gun systems have low SSKP but they can always fire thus making for a fail safe arrangement. These gun systems may be upto the range of 10 kms both radar controlled as well as manually operated. Even manually operated gun systems should be linked with some surveillance/detection systems to hit the target at their maximum ranges. All existing gun systems are in a crying need of immediate upgrade or rather replacement. While selecting the gun system, its ammunition availabilityas well as other logistics issues should also be factored in.
Creation of credible, tiered, multi-layered, multi technology handling air defence network is the crying need of the hour. A holistic look is needed to provision these equipments in consonance with our war fighting philosophy. In international exhibitions, countries willing to sell the equipment with technology transfer and co-production along with meeting ammunition and MRO requirement should be given preference. It is, however, essential to examine their relationship with China and Pakistan. Those supplying weapons to these two countries should  be best  avoided.
(Maj Gen Ashok Kumar, VSM (Retd) is a Kargil war veteran and defence analyst. He is visiting fellow of CLAWS and specialises on neighbouring countries with special focus on China. The views in the article are solely the author's. He can be contacted at editor.adu@gmail.com).