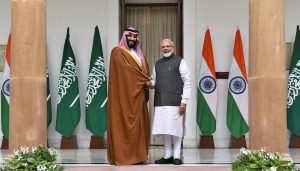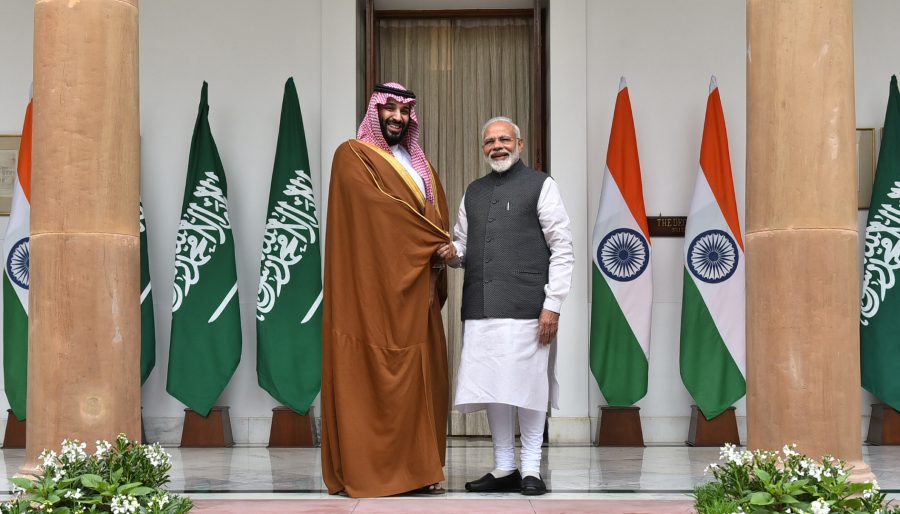 By JK Verma
New Delhi. 25 February 2019. The high-profile visit of Saudi Crown Prince Mohammed bin Salman, popularly known as MBS, to India was a great success although few critics commented that the visit was after Pakistan visit where he promised assistance of $20 billion. The detractors also tried to link the visit with the aftermath of Pulwama terrorist attack where 40 Indian soldiers were martyred. Nonetheless the India-Saudi Arabia joint statement condemned terrorism in strong words it also castigated Pulwama attack specifically. It was not expected that the joint communique would include the name of Pakistan or Jaish-e-Mohammed (J-e-M) as in that case the visiting dignitary might have insisted to incorporate the name of its arch-rival Iran or terrorist outfits funded by Iran which would have been embarrassing for Delhi.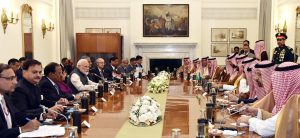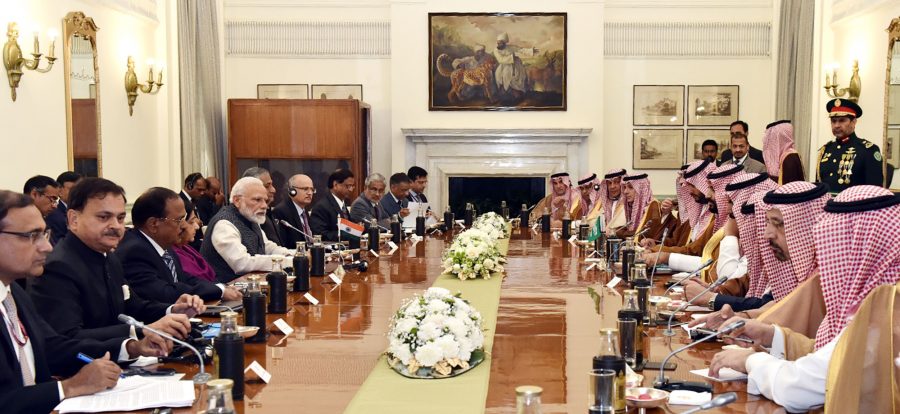 Both countries agreed to have joint naval exercises and wide-ranging security dialogue amid the National Security Advisers. New Delhi and Tehran also decided to produce spare parts for the defence forces. MBS promised to free 850 Indian prisoners and also enhanced the quota for Indian Haj pilgrims. MBS also approved the investment of $100 billion in India on diverse fields including petrochemicals, agriculture, energy, infrastructure, refining, minerals and mining.
Before India the Crown Prince also visited Pakistan on February 17 & 18 where Islamabad not only gave red carpet reception to him but also bestowed its highest civilian award Nishan-e-Pakistan. Prime Minister drove his car and he and Chief of Army Staff saw him off at the airport. MBS released 2107 Pakistani convicts and both sides signed several agreements. Moe than 2.5 million Pakistanis work in Saudi Arabia and the Royal Kingdom supplies oil to Islamabad on deferred payments and often renders financial assistance to the ailing economy of the country.
Crown Prince delayed his Pakistan visit for a day and also postponed his visits to Indonesia and Malaysia, however no reasons were given for these changes in the already approved programmes. Nevertheless, his visits to India and China remained as scheduled. MBS's visits to eastern countries are significant as at present Saudis relations with US and Europe are tense because of the killing of Jamal Khashoggi in Istanbul. Khashoggi was a Saudi journalist and was a critic of Crown Prince and wrote several articles against him. MBS had chosen Pakistan, India and China to tour at this juncture, as he rightly expected that he will receive warm welcome in all the three countries.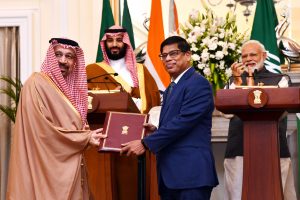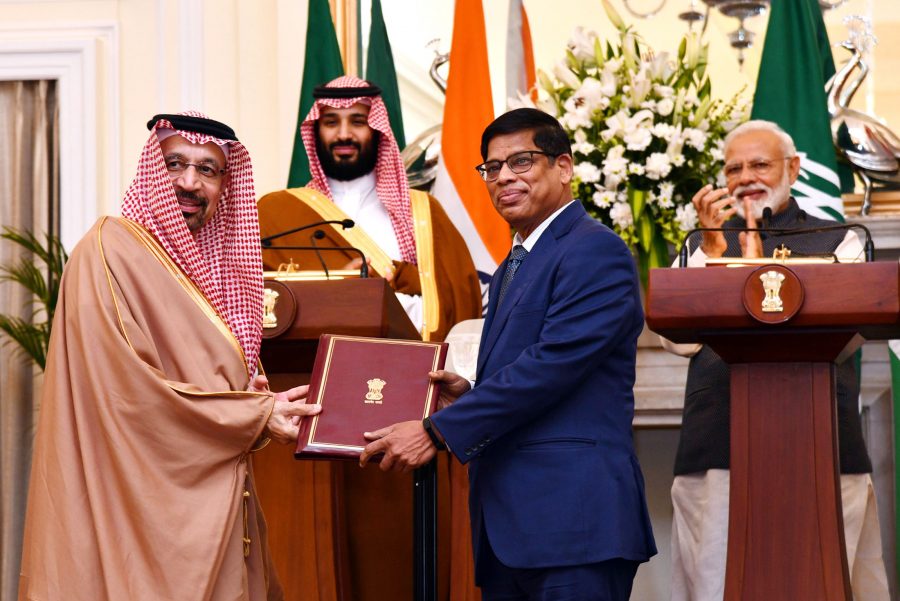 Prime Minister Modi was able to inculcate friendly ties with several gulf countries including Saudi Arabia and the current visit of Crown Prince was evidence of the cordial relations. Saudis are important for India as 63 percent of India's oil comes from this region and Saudi Arabia hosts about seven million Indians and they remit about $40 billion.
Zulfiqar Ali Bhutto also successfully developed cordial relations with King Faisal of Saudi Arabia, nonetheless the decades old relations became sour when Pakistan refused to send its troops in Saudi-led coalition to fight with Houthi militia in Yemen in 2015. Houthi militia were supported by Iran. Now again Riyadh developed closeness with nuclear empowered Islamabad as it can be a counter to Iran as the latter is trying to equip itself with nuclear warheads.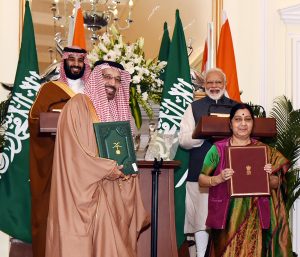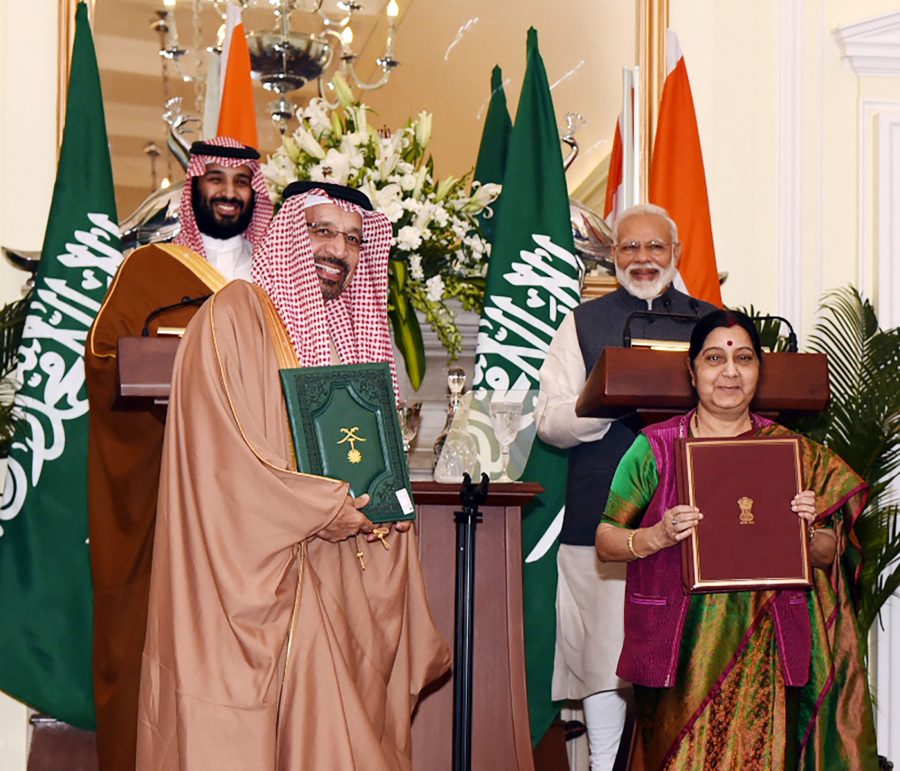 Saudi Arabia also finances several Madrassas and seminaries which spreads Wahhabism in Pakistan. In October 2018 Saudis gave $6 billion including $3 billion of oil payment deferrals to take out Pakistan from economic crisis. However, Pakistan is still talking to International Monetary Fund (IMF) for the bail out and if IMF agrees then it will be country's 13th bailout since 1980.
The analysts claim that Saudis also want to diversify its oil- based economy hence they are investing outside so that they can earn returns in future. Besides it, Pakistan army is one of the 20 most powerful military in the world and it is equipped with nuclear war-heads. Pakistan provides security and support to Royal family. According to an estimate around 65,000 Pakistani soldiers are in Saudi Arabia and Pakistan is the only country which can provide military assistance to Saud Royal family in hour of need. There are also reports that Saudi Arabia financed Pakistan nuclear project and Saudis can have nuclear weapons when required.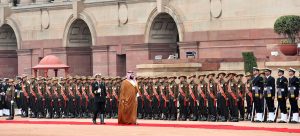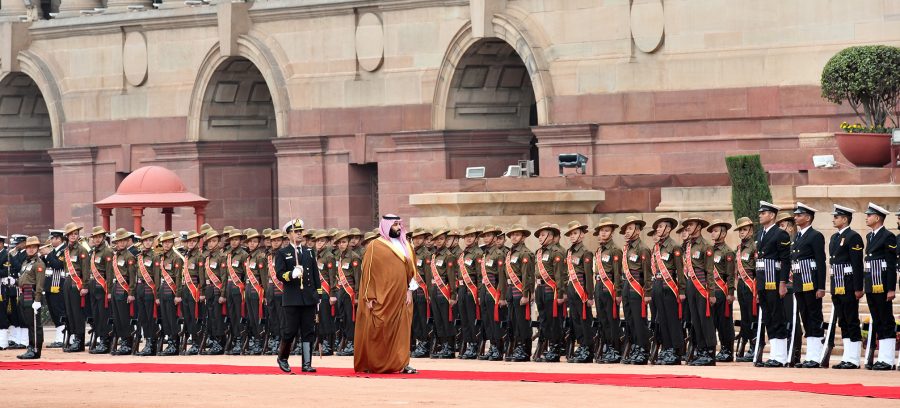 In November and December 1979, the insurgents asked the public to overthrow the King of Saudi Arabia and overtook Masjid al-Haram in Mecca. The rebels declared that their leader Mohammed Abdullah al-Qahtani is Mahdi ("redeemer of Islam") and all true Muslims must obey him. The holy shrines remained in the captivity of miscreants for about two weeks and afterwards Pakistani military's commandos fought and reclaimed the holy shrines. Few hundred thousand pilgrims, militants and security personnel were trapped in the cross-fire.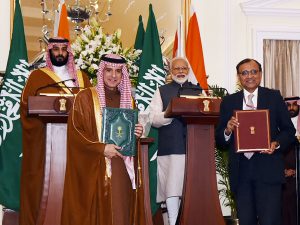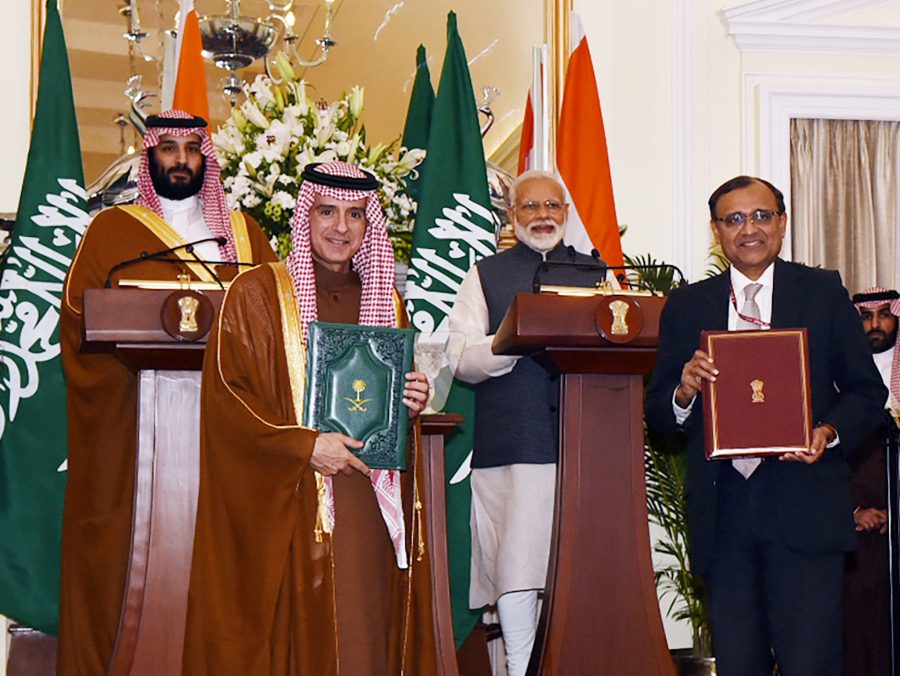 Pakistan also deployed about 20,000 troops between 1982 and 1987 to defend Islamic holy sites. Saudi Arabia strongly supported Pakistan in 1965 and 1971 wars with India and also opposed the dismemberment of Pakistan and creation of Bangladesh. Pakistan also sent its army to Saudi Arabia to defend Islamic holy sites in the country during 1990-91 Persian Gulf War. Pakistan informed Saudi Arabia before performing atomic test in May 1998 and after test at Chagai Hills both Saudi Arabia and UAE supported Pakistan. Saudi Arabia also provided 50,000 barrels of free oil per day to help Pakistan. In 1969 Pakistani pilots flew Saudi Air Force aircraft and prevented an intrusion from South Yemen. Saudi Arabia also negotiated with Pakistan about the purchase of ballistic missiles which can carry nuclear warheads.
There is close military co-operation between both the countries. Pakistan Army trains personnel of Saudi Armed forces and also provides arms and ammunition to them. Pakistan Army spokesman declared in February 2018, that the Pakistani troops will be sent to Saudi Arabia to train their army.
General (Retd) Raheel Sharif former chief of Pakistan Army just after retirement became chief of Islamic Military Counter Terrorism Coalition (IMCTC). It is a Saudi led 41 nation military coalition constituted to inculcate security cooperation among the Islamic countries. It was also decided to train and equip the troops with modern warfare and equipment so that the force can fight the terrorists. However, neither Iran nor any Shia dominated country is its member and Tehran alleges that the IMCTC is against Shia countries especially Iran. The analysts claim that IMCTC was formulated by Saudi Arabia to play primary role in the Muslim world and it is against Iran. Saudis expect that in case of some trouble Pakistani soldiers in IMCTC will come for their rescue.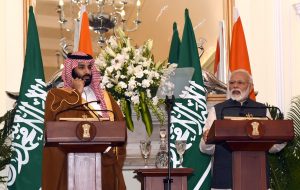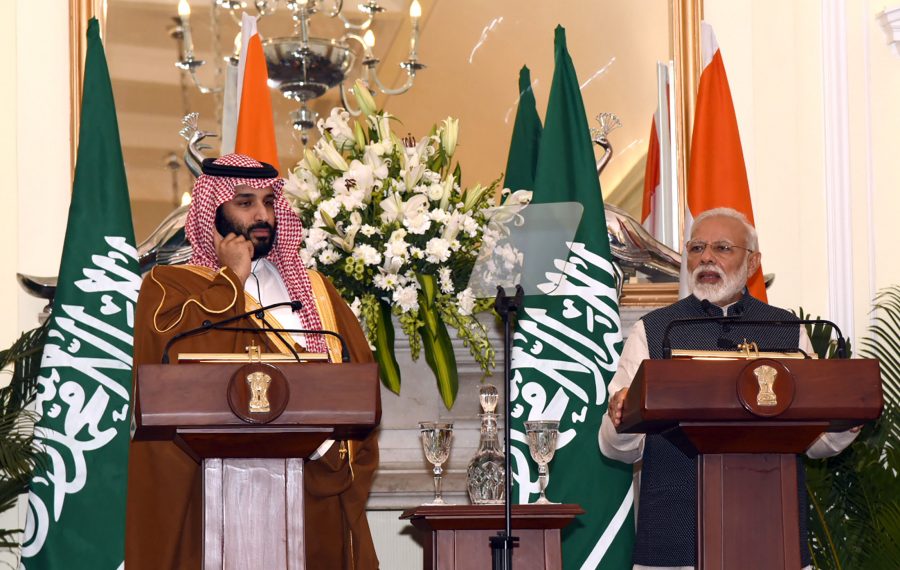 Pakistan and Saudis have special relationship although Pakistan also have close contact with Iran same way India and Saudi Arabia also have close friendly relations. Islamabad is Riyadh's closest Muslim ally. In fact, Saudi Royal family depends on Pakistani Army for its defence. Saudi Arabia gets unrestrained military and political support from Islamabad, hence MBS had to give due weightage to Pakistan. Saudis are using Pakistanis against their war with Iran and as Saudi nationals are reluctant to join army hence Pakistanis fulfil the vacancies. Therefore, India should not react on Pakistan Saudi relations, India should care on India Saudi relations.
India and Saudi Arabia are trying to develop relations beyond oil trade, the relationship is becoming strategic and Saudi Arabia had deported wanted terrorists to India. MBS is planning to provide jobs to Saudis instead of expatriate workers and in that case, India will need some favour from him as few million Indians are working in Saudi Arabia and they remit few billion dollars back home.
Delhi is keeping cordial relation with Saudi Arabia, Iran and Israel simultaneously, but it is in no position to convince Riyadh to work against Islamabad.
(JK Verma is a Delhi-based strategic analyst and member of United Services Institute of India and Institute for Defence Studies and Analyses. The views in the article are solely the author's. He can be contacted at editor.adu@gmail.com)