By JK Verma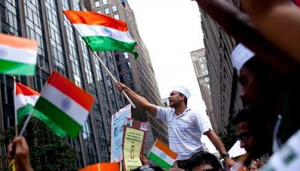 New Delhi. 01 May 2017. India needs a comprehensive plan to deal with IS & rising radicalization.The myth that Islamic State has no roots in India is shattered time and again and it is high time when Indian security agencies especially intelligence organisations of Centre as well as of State governments create special cells to collect actionable intelligence pertaining to various terrorist outfits especially Islamic State (IS).
The officers and staff of the special cells must possess unfathomable knowledge about internet and social media as the IS is recruiting young persons for their Khorasan module of Islamic Caliphate through internet. The ideology of Khorasan province, which would engulf Afghanistan, Pakistan, India and Bangladesh, is based on Salafist and Salafist Jihadism. The internet is full of the perverted ideology of Islamic State which allures the young disenchanted Muslims in whole of world including India.
On April 20, 2017 the Indian security forces achieved gargantuan success when they busted Islamic State module in five states of India. Uttar Pradesh Anti-Terror Squad (UP-ATS) in a joint operation with five other states including Andhra Pradesh, Maharashtra, Punjab, Bihar and Delhi arrested four persons who were involved in recruitment of embittered Muslim youths, procurement of weapons and in generating funds for the terrorist activities in India.
The security forces also detained six persons suspected to be working for the terror outfit. However the suspects were released after sometime as prima facie nothing was found against them. The security forces have arrested the IS workers, after keeping them under surveillance for few months. They were in contact of each other however all may not be IS followers.
These arrested persons would undergo a detailed interrogation by joint intelligence teams consisting of officers of different intelligence organisations and it is expected that lot of important information would be extracted from them. It is always difficult to raise sources and contacts in the terrorist outfits because the terrorist organisations strictly adhere to the principle of restricted security. Besides restricted security it is also difficult to raise a hardcore terrorist or plant an agent inside the outfit. Hence interrogation is an important source of collection of information about the organisation, its aims, cadres, financial resources and details about its sympathizers especially about support agents.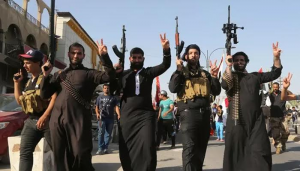 The gravity of the situation can be assessed by the fact that all of them were residents of different regions and were operating in diverse areas. It indicates that IS has already spread its wing in several states of India. Umar alias Nazim resident of Bijnore, UP was the chief of the recently busted IS module.
All these young Muslim were self radicalized through internet and social media. UP ATS arrested two persons from a mosque in Barhapur area of Bijnor which is a dangerous trend. There are reports that terrorists are hiding in mosques and several Madrassas are not only sheltering terrorists but are spreading extremism and producing terrorists. Intelligence orgnisations should launch special operations against religious places including mosques and Madrassas which are working against national interest.
It is not the first time when terrorists who owe allegiance to Islamic State were apprehended by security forces. Just a month back one Saifullah an active member of IS was killed in Lucknow after an encounter which continued for about 11 hours. The IS module which was headed by Saifullah was involved in blasts and derailment of trains including train blast in Bhopal-Ujjain passenger train. Needless to say that in recent past the frequency of train accidents have enhanced and the possibility of involvement of terrorists of IS or ISI sponsored terrorist outfits cannot be ruled out.
In April 2015 five IS men were caught in Ratlam in Madhya Pradesh. In June 2016 National Investigation Agency (NIA) broken an IS module in Hyderabad which was active in Karnataka and Andhra Pradesh. The group was planning bomb blasts in sensitive areas with the ulterior motive of disrupting communal harmony.
There are also confirmed reports that several Indians have gone from various states including Maharashtra and Kerala to Iraq and Syria and joined IS. Few of them were also killed while several are still fighting. There is a likelihood that numerous young Indians have escaped from India and from abroad to fight in conjunction with IS and the security forces are not aware about their disappearances.
Two IS men who pleaded guilty were sentenced seven years of imprisonment by Delhi court on April 21. There are numerous reports that the ideology of IS is effecting young Muslims and it is a perilous trend.
The IS which is loosing ground in Syria and Iraq, due to heavy bombarding by the NATO forces led by the lone superpower and by Russia a superpower of yesteryears, is battling hard to survive. Its leader Abū Bakr al-Baghdadi is either killed or grievously injured and hiding at some safe place.
Baghdadi and others are aware that the organisation had to shift from Syria and Iraq. The IS tried to make a stronghold in Afghanistan but USA on April 14 dropped GBU-43 B which is the biggest non-nuclear bomb on IS hideouts in Afghanistan. NATO commander US General John W Nicholson confirmed that bomb achieved "its intended purpose". The 9500 kilogram bomb which killed more than 30 terrorists and injured many more also destroyed the caves and tunnels from where Daesh workers were operating.
Besides trying to gain stronghold in other countries IS is also trying to register its presence in all over the world through lone wolf attacks. The terrorist assaults by lone wolf is a terrifying phenomenon and IS spokesman Abu Muhammad al-Adnani mentioned sometimes back that IS encourages attacks by "lone wolf".
Omar Mir Siddique Mateen an American of Afghan origin killed 49 innocent Americans and wounded 53 others in gay nightclub in Florida on June 12, 2016. Same day another lone wolf was arrested at West Hollywood, California with assault rifles and large quantity of ammunition. Not only in USA but in several European countries like France, United Kingdom etc. there were several cases of attacks by lone wolves.
The IS ideologues have uploaded such fanatic, inflammable and venomous Islamic literature in the internet that the young Muslims after reading that spiteful literature becomes self radicalized and carryout terrorist activities. These self radicalized lone wolves are generally less educated, loners and have resentment towards the society and by carrying out terrorist activities take revenge from the society. Although the lone wolves have no link with the IS and take no support from the outfit but IS immediately takes the credit of the terrorist acts carried out by them.
It is difficult to stop lone wolves from carrying out terrorist activities as they plan and execute everything individually however efforts can be made by the society and their families so that disillusioned youths do not become lone wolves. Society must make sincere efforts to redress their legitimate as well as perceived grievances.
The security agencies should chalk out a comprehensive plan to deal the rising radicalisation in the society especially among less educated Muslim youths. The alienated Muslims easily become victims of extremist Islamic ideology. The society should stop eulogizing terrorists and Muslim clerics should sermon the younger generation to acquire latest technical education so that they get employment easily. Security agencies can assist Muslim leaders to commence de-radicalization programmes.
Indian Security agencies should also chalk out a roadmap to deal Indians who return from Syria and Iraq. It is expected that all Indians would return back after IS is vanquished and its leadership is exterminated. At that time few Pakistanis would also try to infiltrate India to carryout terrorist activities. These hardened IS cadres would attempt to spread the vicious ideology of IS in India. The security agencies must arrest Pakistanis and de radicalize Indians before they poison the minds of other Muslim youths.
Pakistan which has made spreading terrorism in neighbouring countries especially in India and Afghanistan as part of their foreign policy would also use embittered Muslim youths to carryout terrorist activities in the country. The sinister Inter Services Intelligence (ISI) and various terrorist outfits financed and controlled by the rogue organisation would assist Islamic State to gain stronghold in India hence Indian security agencies should launch covert operations to unearth the cadres and sympathizers of IS & ISI. These organisations must have different ideologies but both of them yearn to destroy Indian constitution and secular fabric of the country hence all the citizens of India must join hands to foil their reprehensible plans.
(Jai Kumar Verma is a Delhi-based strategic analyst and a retired R&AW officer. The views in the article are solely the author's. He can be contacted at editor.adu@gmail.com)