Tensions on LAC to continue
By Jai Kumar Verma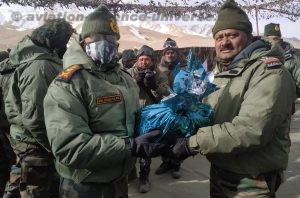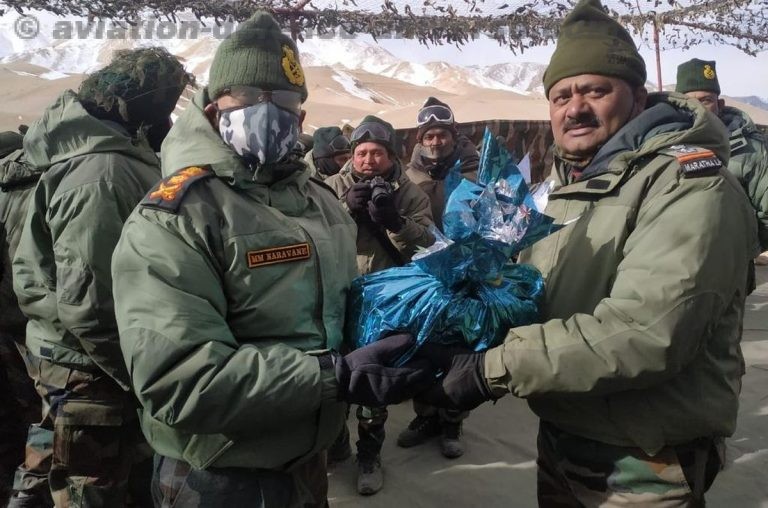 New Delhi. October 2021. The relations between India and China have deteriorated considerably in last few months. The armies of both nuclear powers are facing each other on Line of Actual Control (LAC). The disputed Indo-China border, is about 3,488 kilometres long, is full of rivers, lakes, and mountains. The border is not only disputed but vague hence several times inadvertently the armies of both countries confront each other.
In past China developed infrastructure on the border and India neither objected it firmly nor built infrastructure on its side. However, for the last few years India has started constructing roads, bridges etc. on the borders which was objected by China, as it challenged China's leading military and infrastructural domination on Indo-China borders. The Border Roads Organization (BRO) finished the construction of 61 roads totalling about 3,346 K.Ms. China is also worried as India constructed a road in Galwan valley and Delhi may try to recapture Aksai Chin which legally belongs to India.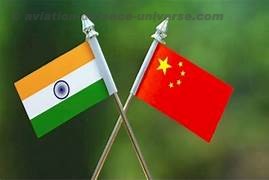 Meanwhile the recently held 13th round of corps commander level talks between both the countries held at Chinese side of the Moldo-Chushul border, failed to reach an agreement. The Chinese government's mouthpiece Global Times wrote a hard-hitting article in which it fully blamed India for the failed negotiations. It alleged that India made "unreasonable and unrealistic demands" in the negotiations. Chinese analysts falsely blamed that India is building tensions at new places in the eastern section of the Indo-China border. China not only blamed and threatened India but also claimed that China is trying to diffuse the tensions on the border. The paper mentions that India's demand of returning the troops of pre-April 2020 places is unreasonable. In fact, expansionist Chinese strategy is that it attacks and captures Indian territory and afterwards returns some portion but retains most of the area. Now the government is not allowing them to capture new areas but negotiating that Chinese should return the areas already occupied illegally by them.
Chinese analysts claimed that Indian economy is passing from a difficult phase but it mustered courage to challenge China because it feels that the relations between China and United States have worsened and U.S. would assist India against China. Lin Minwang, professor with the Institute of International Studies at Fudan University also mentioned that India feels that U.S. confers much importance to New Delhi and President Biden also discussed with India the plans to impede China.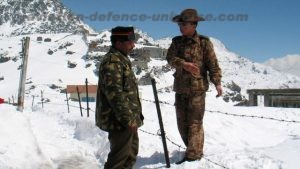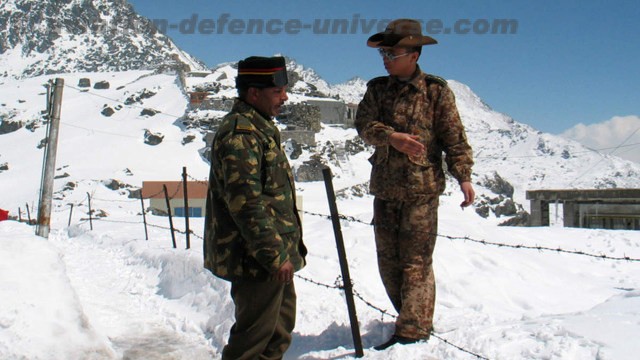 As the commanders level discussions between India and China could not end the 17-month standoff at the borders because of expansionist designs of China, now both the countries would have to retain their troops in perilously freezing temperatures. Temperatures in some areas in Ladakh drop to 30 below zero Celsius. Before May 2020 the troops were returning to summer holdings in winter but now because of standoff the troops of both countries have to stay in the inhospitable climate along with their weaponry. Our defence ministry issued a statement in which it mentioned that China was not "agreeable" on India's "constructive" suggestions.
Although the situation is tense on Indo-China border and the possibility of few more clashes cannot be ruled out but the chances of an all-out war is remote. The important reasons include that in 1979 China fought a war with Vietnam in which PLA suffered much more casualties than Vietnam which is a smaller country. Chinese army has not fought war from last forty years and lacks the practical experience of the war. On the other hand, Indian army is battle-hardened army which fought more than three wars with Pakistan and deeply involved in fight against terrorism in Kashmir and North East India. The defence experts claim that the performance and weapons handling of PLA contingents on United Nations peacekeeping force in Africa was not up to the mark.
Secondly India China dispute is purely a border issue and not an ideological issue. India has no problem with communist regime in China while China is also not against Indian democracy. The LAC between both the countries is vague and confusing which results in the battles.
Chinese weapons are manufactured by stealing the technology from U.S., Europe and Russia and are not technologically very advanced. On the other hand, Indian armaments legally purchased are of advance technology. Recently Pakistan army has also complained about the sub-standard Chinese weapons.
China considers U.S. as its main enemy and it would not like to fight nuclear India as it would damage both the countries and President Xi Jinping's dream of surpassing U.S. would be hampered. Hence war with India would be a distraction.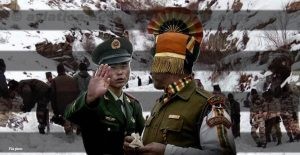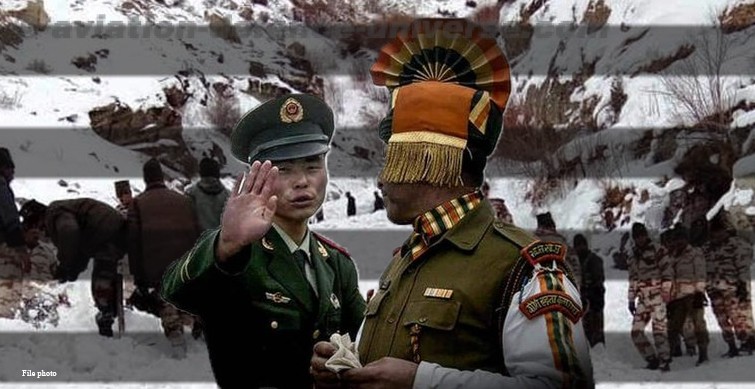 The economy of China also got a jolt first because of Corona Virus and then flood devastated several cities of the country. Several countries blame China for the spread of Corona virus. The democratic countries are also against Chinese aggressive behaviour, expansionist designs, and blatant human right violations. Several countries where China invested money under Belt and Road Initiative (BRI) are unable to pay the debt and are demanding tax relief. It is not feasible for China to give debt relief to all, hence these countries are unhappy. Few countries are also realising that Chinese companies adopt unfair means in procuring the contracts. Recently Pakistan has banned a Chinese company because of adopting malpractices.
Although the Quad countries have close economic relations with China but all have some issues with China. U.S. considers China as its potential adversary as it is threatening its sole super power status. Japan which is the third biggest economy in the world resent the expansionist designs of PLA. Both claim Senkaku islands in East China Sea. There is mutual hatred, dislike, and hostility between the public of China and Japan.
Australia also feels threatened because of speedy military modernisation and aggressive Chinese foreign policy. China started interfering in Australian political process hence it had to ban foreign political donations in 2017. Australia not only banned Huawei Chinese technological company but also asked for the enquiry about the origin of the coronavirus. China became very upset when Australia joined Quad. China has also put restrictions or raised duty on import of several Australian products including beef, barley, wine, sugar, coal, lobster etc.
India China has border disputes and China is not only illegally capturing Indian territory but also claiming much more. There are battles and standoffs at the borders. India is also restricting import of Chinese goods.
India and China have signed five agreements in 1993, 1996, 2005, 2012 and 2013. Mostly the disputes can be resolved through the negotiations under these agreements. Both sides are determined to settle the issues amicably hence much publicity is not given in the media.
Last but not the least the limited war would also be an economic disaster for both the countries while the gain would be minimal. China knows that India would fight back the aggression with full force and the Quad countries may not support overtly but certainly render material support to India.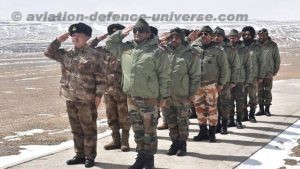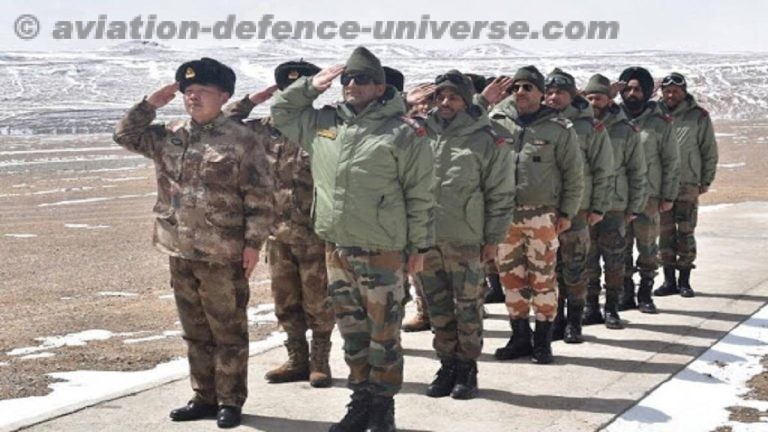 India is also trying to lessen its trade deficit with China by emphasising 'Make in India' programme. India is developing infrastructure at China border so that the heavy machinery can also be sent at the borders. India also raised XVII Corps which is the first mountain strike Corps of India basically to face China.
Hence both countries should adopt a pragmatic view and should avoid standoffs and battles. China wants that border dispute and business should go together as India is a big market. But India should make sincere efforts to lessen the trade deficit with China. Both countries should employ more confidence building measures.
India should also be careful that it should not become tool in the hands of U.S. which wants to hamper the growth of China and would like to involve Beijing in a war with India or Taiwan. The world has seen that U.S. has abandoned battle-ravaged Afghanistan. The present position of India is perfect that we are defending our territory and trying to recover our lost areas through negotiations but not adopting any aggressive designs.
(Jai Kumar Verma is a Delhi-based strategic analyst and member of United Services Institute of India and Institute for Defence Studies and Analyses. The views in the article are solely the author's. He can be contacted at editor.adu@gmail.com)