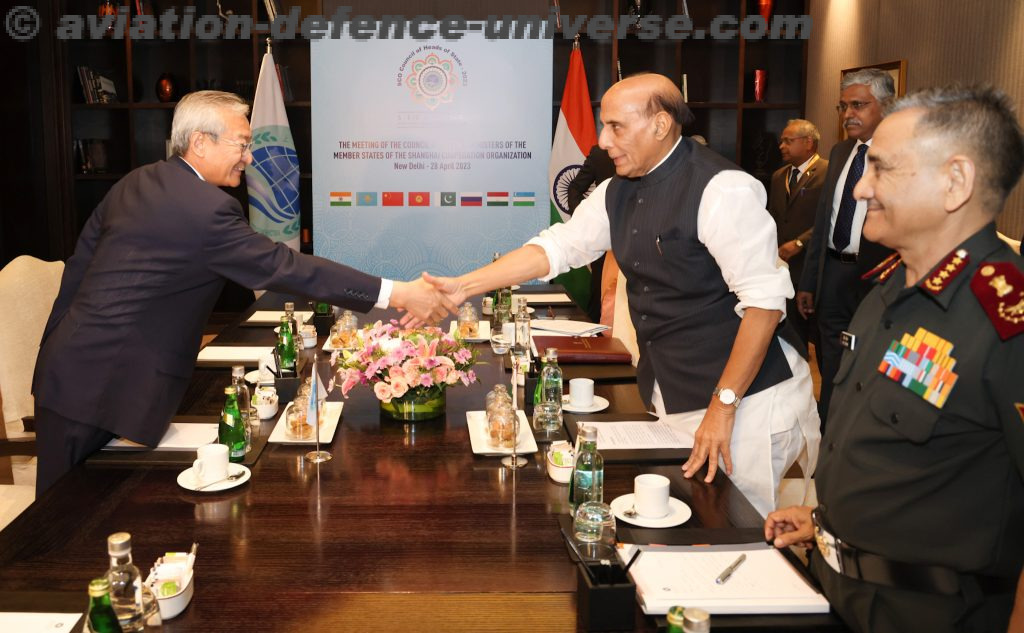 defence ministers
 By Maj Gen (Dr.) Ashok Kumar, VSM (Retired)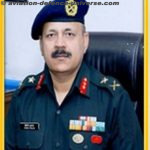 New Delhi. 25 January 2023. Despite the historic and legacy issues, India and China had succeeded in formulating some historic agreements and Confidence Building Measures(CBMs) which assisted to maintain the peace and tranquillity on the LAC all along the India-China borders.  There were some skirmishes and conflict like situations but they were managed below escalation threshold due to these bilateral agreements. In fact, the credit goes to both the countries to maintain normal relations between them despite huge problems related to the settlement of border disputes. In fact, trade flourished between both the countries albeit largely in favour of China.
The model was being quoted by various analysts and diplomats that Pakistan should also  follow the similar model to improve its relations with India wherein the J & K issue should not become part of  an obstructionist agenda between India and Pakistan. The focus must remain  on improvement of bi-lateral relations and issues of J&K can be resolved in due course of time with better prosperity to the people on both sides of the borders.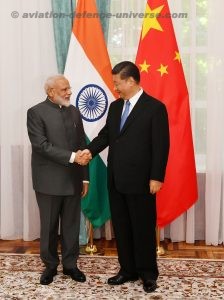 The thoughts propagated on these lines were shattered in April-May 2020 when China made large scale transgressions all along LAC in the Eastern Ladakh. It has been an Indian stance since then that China must return to pre April 2020 positions all along LAC for normalising the bi-lateral relations. This has been the stance of the government in all the forums – political, diplomatic, and military level interactions. Some 'timeline/date' needs to be indicated on which LAC was not transgressed by China so that reversion could be demanded to being at those locations as existing on that 'Normalised date' as this date has been missing in all the conversations in the open domain including all the press briefs. Hope some clarity comes on this 'normalised date' sometimes in future and exact history of these LAC transgressions are known to formulate our strategy for the future against such transgressions which have high probability of recurring as Chinese actions are not the 'one off ' but part of deliberate design.
Once the transgressions were noticed, the effort was made at all levels to include political, diplomatic and military to advance the dialogue process but resolution was far fetched. Resolutions of some transgressions have been done but invariably, they have also  resulted in creating the buffer zones, a situation which did not exist in April 2020. The main transgressions are now in Depsang and Demchok wherein regular dialogues are being held to find the resolution. Both these locations have strategic importance more so the conflict area of Depsang plains and therefore there has been no progress in these two areas so far.
Whatever progress has been made specially in the last resolved point of Gorga-Hot Spring area (PP-15) happened suddenly as a run to summit meet of Shanghai Cooperation Organisation (SCO) which was scheduled on 15- 16 Sep 22 at Samarkand (Uzbekistan). These transgressions  came to resolution quite early when 16th round of Corps commander level meeting was held in Chushul-Maldo area on 17 July 22 but nothing was declared 'agreed' by both the sides. This was so when this 16th round of Corps commander level meet was held after four months gap of 15th round of Corps commander level meet of 11 March 22. All of a sudden, China announced withdrawal from PP15 and commenced withdrawal on 08 September 22 which was completed on 12 September 22 by both sides. This withdrawal quoted the discussions held during 16th round of Corps commander level meet wherein China was silent on this for close to two months. This sudden and positive development was attributed to forthcoming SCO summit in Samarkand (Uzbekistan) on 15-16 September 22 to facilitate attendance of Indian PM as both Narendra Modi, PM of India and Xi Jinping, Premier of China were due to meet. China hoped that grant of this concession on PP-15 will create a positive atmosphere for both the leaders not only to physically attend the event and probably discuss the way forward at the apex level for the resolution of this conflict.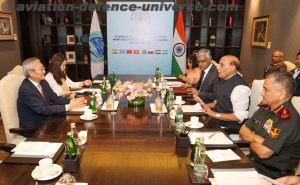 The Indian PM attended the event physically , though no bilateral meetings took place. This summit was important for India as it was assuming the chairmanship of SCO for the year 2023 for which the summit will be held in India. Once this event got over, China reverted back to its obstructionist approach and did not move an inch ahead on the resolution path even when 17th round of corps commander level talks were held on 20 December 22 despite the fact that this was preceded by Yangtse standoff which took place on 09 December 22 in the state of Arunachal Pradesh.
As the country neared the scheduled meeting of SCO defence ministers in New Delhi on 28 April 23, bilateral meeting also took place between two defence ministers of India and China on 27 April 23. There was a lot of hype for major resolution of transgressions in the run up to these events, more so since the 18th round of Corps commander level meet was held on 23 April 23. The major issue pending for resolution included withdrawal of Chinese from the Depsang and Demchok areas followed by withdrawal of troops from both the sides not only from close to LAC but also from the depth areas. At this point, close to 50,000 troops are deployed by both the countries with probability of conflict escalation still remaining intact.
There are two major SCO meetings scheduled in the coming days. These include foreign Ministers meeting of SCO  member countries on 04-05 May 23 in Goa followed by SCO summit meeting in the first week of July 23 in India which will be attended by Xi Jinping as well as Putin and will be an important platform from India to further its national interests.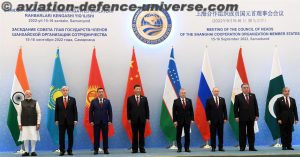 As we inch forward to these important meetings in May and July this year, the expectations will rise again about some tangible progress in this standoff now completing three years. It will also be a necessity for the Government for the elections likely to be held in mid 2024.
Since Chinese actions are not only focussed on the LAC  in the Eastern Ladakh but special interest is also  being shown in Arunachal Pradesh and therefore India has to move with abundant caution. The current time should be taken as a 'lull period' as against the period of peace and operational preparedness must be fast tracked in the mission mode,  be it infrastructure, force re-organisation, indigenisation of the equipment, making the equipment mission ready, enhancing ammunition availability and Tri-Services integration being some of the issues. China has historically only respected 'strength' and therefore India has only this option to exercise while dealing with China.
(Maj Gen Ashok Kumar, VSM (Retd) is a Kargil war veteran and defence analyst. He is visiting fellow of CLAWS and specialises on neighbouring countries with special focus on China. The views in the article are solely the author's. He can be contacted at editor.adu@gmail.com).