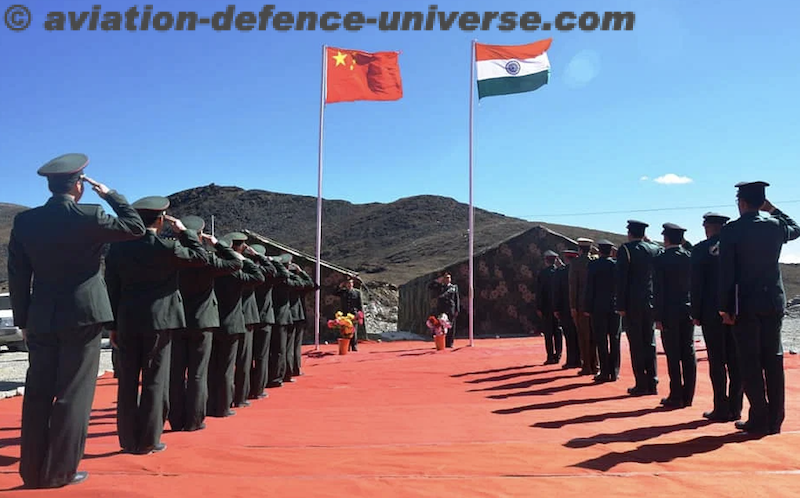 Reputation & good will leave big brother behind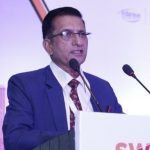 By JK Verma
 New Delhi. 13 April 2023. When Prime Minister Narendra Modi said, "People of Global South should no longer be excluded from the fruits of development. Together we must attempt to redesign global political and financial governance. This can remove inequities, enlarge opportunities, support growth, and spread progress and prosperity," at the Voice of Global South Summit 2023, it raised eyebrows of many who were not aware of the concept.
The theory of Global North and Global South is used to describe a grouping of countries along the lines of socio-economic and political characteristics. The Global South is a term generally used to identify countries in the regions of Latin America, Africa, Asia, and Oceania.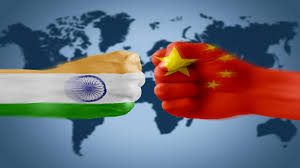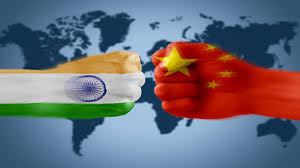 Both India and China two Asian giants are fighting for the leadership of Global South. China is economically stronger, as China's economy is approximately five times bigger than India's economy. The Indian GDP is approximately $1.5 trillion while Chinese economy is about $ seven trillion. Hence China has clear advantage over India economically but India has its strong points being a democratic country which can correspond better with European countries. India, United States, Japan, and Australia all four are members of Quadrilateral Security Dialogue (Quad). In 2017 Quad was resurrected to counter the aggressive designs of China. The first formal summit of Quad was held in 2021.  China termed Quad as "Asian NATO".
The influence of China boosted when in March this year it mediated between Saudi Arabia and Iran and both the arch rivals agreed to reopen their embassies and consulates in each other's country. Again, few days back the foreign ministers of both Saudi Arabia and Iran met in Beijing and discussed important points about recommencement of bilateral relations. Both these countries are staunch adversaries and broke diplomatic relations in 2016. The resumption of ties between Iran and Saudi Arabia is considered as a diplomatic victory of China and a setback to U.S. as Saudi Arabia is a close ally of U.S. while Iran is a rival of U.S. Both Saudi Arabia and Iran were supporting contrasting sides in civil war in Yemen.
Just few days back Iran also announced the appointment of Reza Ameri as a new ambassador to the United Arab Emirates (UAE). Chinese President Xi Jinping paid a state visit to Russia from March 21 to 23 and during this visit he tried to negotiate a cease-fire between Russia and Ukraine. Xi Jinping gave a 12-points peace plan "China's Position on the Political Settlement of the Ukraine Crisis". In reality the current Chinese peace plan is part of its diplomatic rivalry with U.S. However, couple of days ago Russia ruled out Chinese mediation in Ukraine.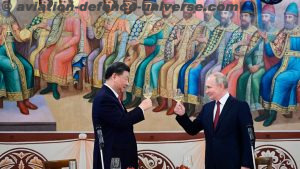 China also wants to project itself as a peace maker in global south. China has also issued a concept paper defining China's Global Security Initiative (GSI) which was first declared in April 2022. The paper is Chinese master plan under which China fixes a crucial role for itself under the garb of defending the world peace especially in global south. Beijing understands that several countries of the global south do not share western perception about Russia Ukraine war and they do not consider Russia as an aggressor. These countries of global south want an early peaceful solution to Russia Ukraine war.
Beijing through its Ukraine peace plan is also trying to retune its relationship with European countries. In reality China uses the global south countries to increase its influence in the world politics. At present the Group of 77 (G77), which is the biggest intergovernmental organisation of developing countries in United Nations, has 134 members. China intermittently holds its meeting under a structure of "the G-77 plus China" to expand its influence.
China also planned to increase its sway through Belt and Road Initiative (BRI). Under this project Beijing claimed to develop huge infrastructure projects in the developing countries. The BRI, which was previously known as One Belt, One Road (OBOR) was launched in 2013 but according to analyst most of the projects are still incomplete. Nonetheless China gave loan to the developing economies on inflated interest rates and on stringent terms. Hence large number of countries could not repay the loan and China has to reschedule these loans. However, it ruined the financial condition of numerous countries. These loans, their rescheduling or not repaying has also shattered the economic condition of China.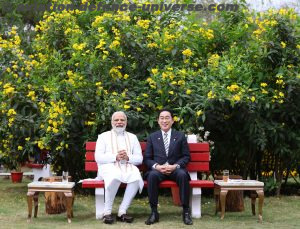 The world including global south also realises that although China presents a peace plan for Ukraine but constantly threatens Taiwan and its other neighbours especially India and Japan.Western world especially U.S. wants to use India as a partner to counter China hence India is in much better position to lead global south than China. India has cordial relations not only with US but with European countries too. On the other hand, China's relations with US are very tense not only on economic front but on political arena too. China is closely associated with Russia and last month Chinese President Xi Jinping paid a three-day visit to Moscow. Beijing is helping Moscow, hence the several sanctions mounted on Russia by the West are becoming ineffective. North Korea which is close to China is supplying arms and ammunition to Russia while US and other western countries are supplying armaments to Ukraine. Hence neutral India is in a much better position to mediate between Western countries and the developing world.
Secondly the relations between Beijing and global south are becoming terse as the developing economies to whom China had given loan on higher rates of interest are not able to repay the loan. The economic condition of these countries are worsening. Sri Lanka, Pakistan, and few African countries are the victims of Chinese debt diplomacy. Besides debt problems, Beijing has also issues with few Southeast Asian nations about territorial rights in South China Sea.
U.S. also considers that India can work as a link between U.S. and global south hence it avoided putting restrictions on Delhi although India violated U.S. sanctions against Russia.  Not only the global south but the world also feel that it would be good if the influence of democratic India enhances on global south than aggressive China. At present Japan has the rotating presidency of Group of Seven industrialised countries while India Chairs the G-20. It would augment and strengthen the collaboration with the developing countries.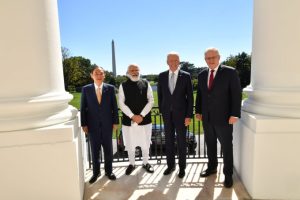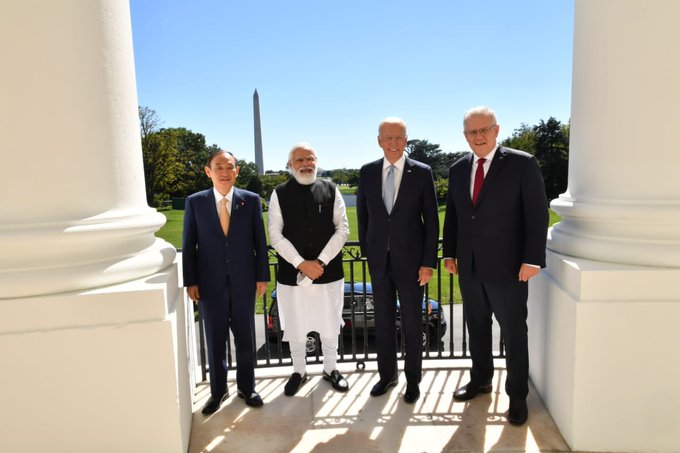 The importance of global south is increasing as most of the countries are neutral although the conflict between Western world and Russia – China camp is growing. Although China has deep pockets and financial clout but strategists claim that India is more suitable to lead the global south than China. At present the economies of several countries is in critical condition partially because of Covid pandemic and later because of Russia Ukraine war. These countries are facing acute shortage of food, energy and are unable to repay their debts. India as the G-20 chair would not only plead their case but also emphasise that the rich western countries should not only support Ukraine but should also economically assist these developing countries.
In January 2023 Delhi also organised online "Voice of Global South Summit: for Human-Centric Development," in which 120 countries were invited. A total of 10 sessions occurred under which global economy, debt issues, rising inflation, food scarcity, energy crisis, climate change were discussed. As the developing countries discussed their problems, now India as chair of G-20 can raise their issues with the wealthy countries.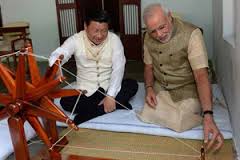 Although Chinese President Xi Jinping paid a three-day visit to Russia, both are communist countries and the bilateral trade between them became $190 billion in 2022 but there are several acute differences. In the recent visit Xi had upper hand literally as well as figuratively. Putin being a very strong leader will never like the dominance of Xi. Jinping. Chinese total debt is about $ 51.9 trillion which is more than U.S. Few economists claim that the debt is so much that it can shatter the economy of the country. Hence the biggest strength of China, which is its deep pockets, is taking a beating.
Large number of countries both in developed as well as developing world feel that President Xi Jinping's policies are threatening hence, they should take due precautions. The countries which feel threatened by China are increasing their defence budgets while other countries are resorting to military exercises and signing treaties and constituting new alliances or joining existing treaties. This uncertainty has increased the importance and acceptance of democratic and peaceful India over China.
(Jai Kumar Verma is a Delhi-based strategic analyst and Life member of United Services Institute of India and member of Manohar Parrikar Institute for Defence Studies and Analyses. The views in the article are solely the author's. He can be contacted at editor.adu@gmail.com)