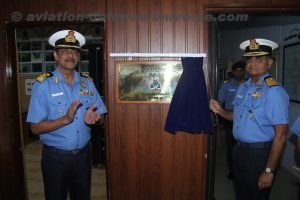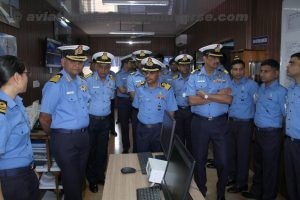 New Delhi, Friday, 09 February 2018. Rear Admiral RJ Nadkarni, VSM, Chief of Staff, Headquarters, Southern Naval Command inaugurated the 'Integrated Automatic Aviation Meteorological System (IAAMS)' at INS Garuda on 09 February 2018. INS Garuda is the fourth air station to have been installed with this integrated system. IAAMS is an ambitious project of the Indian Navy to modernise the Meteorological infrastructure of the nine Naval Air Stations. The IAAMS project at INS Garuda will give a major fillip to aviation safety through automation of weather monitoring process.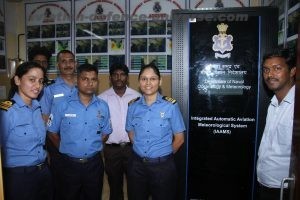 Equipped with the state of the art Meteorological Sensors viz., Radar Vertical Wind Profiler, Transmissometer, Ceilometer and Automatic Weather Observation System, IAAMS undertakes automatic and continuous recording of relevant weather parameters that are vital for accurate weather forecasting. It has a special alarm feature that alerts the duty staff about any abnormal change of weather parameters that may affect safe flying operations. The system can also provide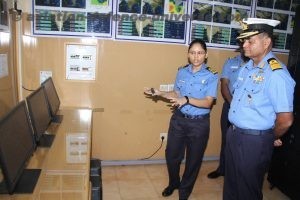 automatic dissemination of routine weather reports of the air station as per World Meteorological Organization (WMO) standards to other Air Stations and to ATC tower without human intervention.