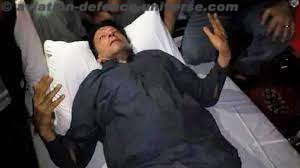 Army will win on the last ball
 By Jai Kumar Verma
New Delhi. 27 May 2023. This is the most crucial match Pakistan's cricketer turned politician former Prime Minister Imran Khan will ever play. The team opposite is not Team India but is the Pakistan Army. And the finale has begun. But before the match ends let us understand the reason to this expected result.

 Political parties in Pakistan are hounding each other since its creation but all have been subservient to Pakistan Army which is the most potent force in the country and moulds the political parties and their leaders at its will. It places the crowns on the uneasy heads of  political leaders and god – forbid  if they do not comply to it's dictate , the crown is thrown off  unceremoniously. For a powerful army which has not spared mass leaders like Zulfiqar Ali Bhutto or Nawaz Sharif who was not only a Punjabi but had huge support in Punjab, when they tried to undermine the army, where does Imran Khan stand?
Imran Khan Niazi also became Prime Minister as the then Army Chief General Qamar Javed Bajwa backed him. But when Imran Khan thought that he had mass public support and dared to disobey the Army, he was removed from Prime Ministership.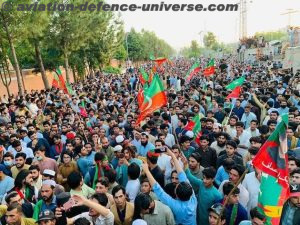 In the present crisis political parties, judiciary as well as army are playing important roles. Although at present Imran Khan has public support and judiciary also came to its support and granted him bail and protection from arrest up to 2nd June but Pakistan Army doesn't forgive and forget should be remembered.
According to reports there are more than 120 cases against Imran Khan, and it is difficult to grant bail in all the cases and the possibility of imposing more cases cannot be ruled out. The charges include sedition, terrorism, provocations for violence etc. There is an old saying in Pakistan that only those who have the blessings of three As i.e. America, Army and Allah would shine in the politics of Pakistan. Now the trio has become a foursome and to the three As one C which is China is also added. China does not want Imran Khan as Prime Minister because he dared to halt the work on China Pakistan Economic Corridor (CPEC).
China has concealed the terms and conditions of the MOUs signed with other countries always and  MOUs between China and Pakistan signed on CPEC are no different and have been hidden till was decided by Imran Khan to expose the conditions. Beijing has cordial relations with Pakistan Army, and they are more comfortable to deal with it than the civilian government.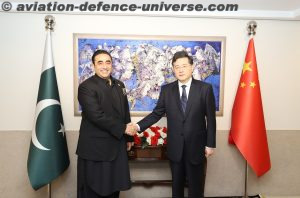 China's Foreign Minister Qin Gang paid a two-day visit to Pakistan just after attending Shanghai Cooperation Organisation (SCO) in Goa and convinced Pakistan Army that they should take stringent actions against Imran Khan. Imran Khan was arrested soon after the departure of Chinese Foreign Minister.  Needless to say, that America also does not want Imran Khan to come back as Prime Minister because first he alleged that he was dethroned by US and later mentioned that the relationship between US and Pakistan is of "Master servant relationship."
Imran Khan was continuously speaking against Pakistan Army as well as it's Chief General Asim Munir. Khan was circulating audios and videos in social media in which he was criticising and condemning army openly. For some time, he forgot that he was not living in a farcical democracy.
For India he has suddenly become a Pakistani politician who has decided that India is not as bad as Pakistan makes it to be. Khan charged that army played a double game during the time of General Musharraf. It was taking dollars openly but supporting terrorists clandestinely. He also pointed out that Bangladesh was created because of atrocities by army on the masses of East Pakistan. He shattered the myth created by army that Bangladesh was created by India, and it was the political defeat and not the defeat of the army. Khan is destroying the image of army in the masses and the clashes in Rawalpindi and Islamabad have not taken kindly by the army.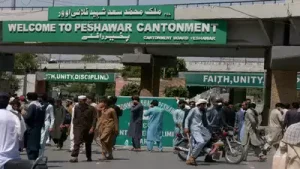 What we saw a fortnight ago was unique. First time in the history of Pakistan the public came to the streets and attacked the army installations. It invaded Pakistan Army Headquarters in Rawalpindi and ransacked the residence of a serving Corps Commander in Lahore. The public resentment against Pakistan army which poses itself as the saviour of Pakistan was unprecedented. In past whenever Pakistan army dethroned the civil administration, the public welcomed army as the civilian rulers were depicted as corrupt and looters of the country.
The relief which Imran Khan is getting from Supreme Court is only a short-term respite and now army would take revenge of the vandalism done by Khan's Pakistan Tehreek-e-Insaf (PTI). There are reports that Imran Khan has supporters in judiciary, but these supporters would be helpless and soon leave him when army starts taking actions directly.
In the beginning it appears that army was also divided and middle level as well as junior level officers and men were reluctant to open fire on agitators as they were sympathetic towards Imran Khan and his rhetoric. The top brass of army was also divided as present army Chief General Asim Munir had to retire on 27 November 2022 while General Qamar Javed Bajwa was retiring on 29 November 2022, it means that General Munir was to retire two days before the army chief retires. There were rumours that General Sahir Shamshad Mirza Chairman of Joint Chiefs of Staff Committee was also sympathetic towards Imran Khan as he was the front runner for Chief of Pakistan army after General Bajwa. But he could not become chief as General Munir got extension and became the chief. This is history known but just a reminder.
However, the army became united once the mob attacked the military installations as the generals felt that the image of army is in danger, and it was time to forget internal rivalries and work together. It also appears that the way the crowd could enter the army headquarters and vandalise the residence of Corps Commander, was a trap in which Imran Khan's supporters have fallen. In reality Corp Commander's residence was vacated a week before and now army has full powers to try the PTI supporters and agitators under the Army Act. On May 15 Maulana Fazlur Rehman President of Jamaat Ulema-e-Islam as well as President of Pakistan Democratic Movement (PDM) attacked supreme court premises along with his followers to show public resentment against the judiciary.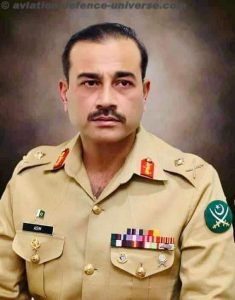 General Munir is already against Imran Khan as he was removed by him when he was Chief of powerful Inter Services Intelligence (ISI) of Pakistan. Pakistan army would never bow before the public as it considers Pakistan as "the fortress of Islam" and army as its protector from "Hindu India." Pakistan army is not overthrowing the present civilian government as it understands that at present the country is passing from an acute economic crisis. At present there appears to be no solution of the economic catastrophe hence the blame of it would go to civilian government headed by Pakistan Muslim League (PML-N), Pakistan Peoples Party and others.
Now the civilian government as well as Pakistan army have decided to take stringent action against Imran Khan as well as against PTI leaders, workers and agitators. It was decided that the action would be taken under Army Act and Official Secrets Act against those who were involved in attacking military installation on 9 May. In past the judiciary rescued Imran Khan by giving relief hence the government decided to try perpetrators of this outrage under Army Act so that judiciary will not be able to interfere. Under Army Act stringent punishment including death sentence can be awarded. The human right organisations criticised the trial of civilians under Army Act.
Army has also changed it's strategy. First, it arrested Imran Khan the founder and Chairman of PTI. Just after his arrest mob became violent. Now instead of top they are going from the bottom. The army has arrested about 7000 PTI workers and protesters. Few leaders of PTI were also arrested. Information is pouring that security forces are torturing the leaders and activists ruthlessly.
The army would handle Khan and his supporters mercilessly as they would not allow to tarnish the image of army. Khan and his supporters are using social media to spread venom against army and present government. The chances of free and fair elections in Pakistan are remote as in case of elections Imran Khan and his PTI party would win with thumping majority as his following has considerably increased. But at present all internal and external forces are working against Imran Khan.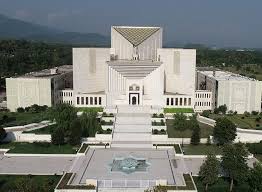 It appears that Pakistan army would suppress the present movement ruthlessly. Imran Khan and his staunch followers would be awarded long term jail sentences. Possibility of attack on Imran Khan or death sentence being awarded to him cannot be ruled out. Imran Khan may be given an opportunity to leave the country and settle abroad. Several PTI leaders would become turncoat and the present agitation would be suppressed. Army would maintain the façade of civilian government, as the present economic situation would become graver with passage of time. The possibility that Pakistan defaults on loan cannot be ruled out. Army supporters are mentioning that emergency would be imposed in the country. So, the Army can fire from the civil government's shoulders and Pakistan will continue to reel under crisis. And Imran Khan would have become a captain who lost his retirement match.
(Jai Kumar Verma is a Delhi-based strategic analyst and Life member of United Services Institute of India and member of Manohar Parrikar Institute for Defence Studies and Analyses. The views in the article are solely the author's. He can be contacted at editor.adu@gmail.com )