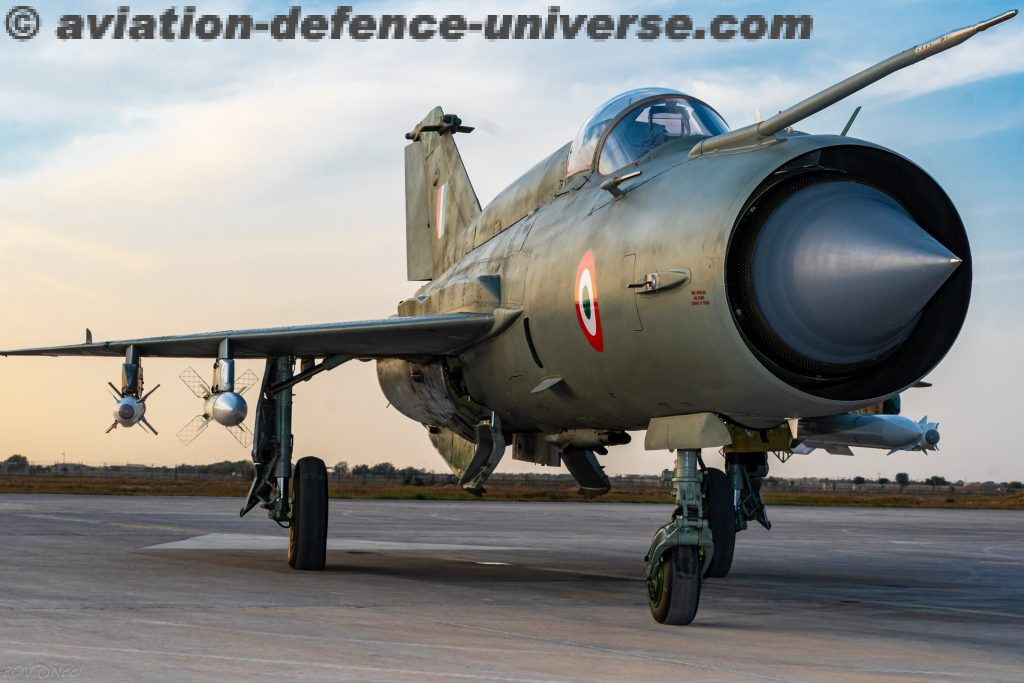 New Delhi. 01 November 2023. The Number 4 Squadron (Oorials) of the Indian Air Force (IAF) based at Air Force Station Uttarlai (Barmer) is converting from the MiG-21 to the Su-30 MKI, marking a watershed moment in the history of the squadron which was operating the MiG-21 since 1966. The MiG-21 was the first supersonic fighter in service of the IAF and was inducted in 1963. It has participated in all major conflicts since then. This change signifies the unwavering commitment of the Indian Air Force to modernise and at the same time protect the skies of the nation.
The formal induction of the new aircraft was marked by a ceremony at Air Force Station Uttarlai on 30 October 23. The ceremony featured a combined flypast by the MiG-21 and Su-30 MKI, which marked the last MiG-21 sortie for the squadron. The ceremony was witnessed by the various military and civilian dignitaries in attendance. The conversion of this squadron to Su-30 MKI implies that the IAF now operates only two squadrons of the MiG-21. The IAF remains committed to phasing out the MiG-21 aircraft by the year 2025.
The Mikoyan-Gurevich MiG-21 NATO reporting name: Fishbed is a supersonic jet fighter and interceptor aircraft, designed by the Mikoyan-Gurevich Design Bureau in the Soviet Union. Approximately 60 countries across four continents have flown the MiG-21, and it still serves many nations six decades after its maiden flight. It set aviation records, becoming the most-produced supersonic jet aircraft in aviation history, the most-produced combat aircraft since the Korean War and, previously, the longest production run of any combat aircraft.
India is the largest operator of MiG-21s. In 1961, the Indian Air Force (IAF) opted to purchase the MiG-21 over several other Western competitors. As part of the deal, the Soviet Union offered India full transfer of technology and rights for local assembly. In 1964, the MiG-21 became the first supersonic fighter jet to enter service with the IAF. Due to limited induction numbers and lack of pilot training, the IAF MiG-21 played a limited role in the Indo-Pakistani War of 1965. However, the IAF gained valuable experience while operating the MiG-21 for defensive sorties during the war. The positive feedback from IAF pilots during the 1965 war prompted India to place more orders for the fighter jet and also invest heavily in building the MiG-21's maintenance infrastructure and pilot training programs.
Since 1963, India has introduced more than 1,200 MiG fighters into its air force. 113 MiG-21s are known to be in operation in the IAF.