3 Mirage-2000s and 3 SU-30s land on  Lucknow- Agra express highway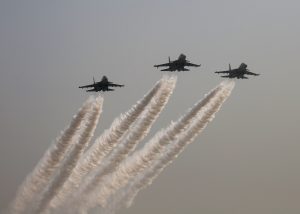 Lucknow. 21 November 2016. 3Mirage-2000 and 3 SU-30 aircraft of the Indian Air Force carried out a 'touch and go' on a portion of the newly constructed Agra-Lucknow Expressway.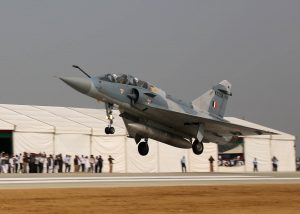 The portion of the Expressway used for the purpose has an RCC construction and has been reinforced and appropriately marked to facilitate aircraft landings.The portion of the Expressway used for today's operations is located at Ganj Moradabad in Unnao District of UP.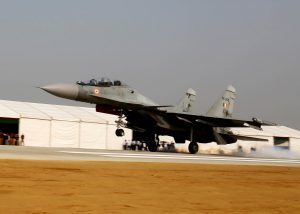 Air Marshal S B P Sinha Air Officer Commanding in Chief Central Air Command was present at the venue to oversee the operations.  The aim of the exercise is to check feasibility of Expressways being used as alternate airstrips in case of dire emergencies or non availability of runway for any reason.
The entire operation began with the first 3 Mirages coming overhead at around 1300hrs and culminated with a touch and go by the final SU-30 fighter jet around 1330hrs.