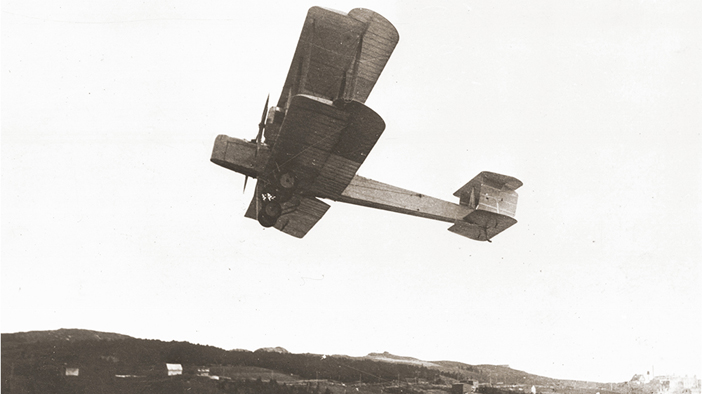 Derby. 14 June 2019. On June 14th 1919, British pilots John Alcock and Arthur Whitten Brown set out from St. John's, Newfoundland, on a journey that would change the course of aviation history. Having survived the battlefields of World War I, the daring pair set their sights on their next feat: pioneering transatlantic aviation.
In 1913, Lord Northcliffe, proprietor of the Daily Mail launched his now infamous competition to cross the Atlantic non-stop in less than 72 hours. Shortly after, the Great War broke out, putting the competition on hold. Once peace was declared in November 1918, Lord Northcliffe repeated his challenge. Alcock and Brown gathered a team that would begin a course of events leading to the daily transatlantic flights we enjoy today.
Among the spectators who watched the pilots' modified Vickers-Vimy bi-plane take-off from St.John's was Eric Platford, Head of Production Testing at Rolls-Royce and Bob Lyons, a Rolls-Royce mechanic. Both were sent to supervise the final tuning of the two Rolls-Royce Eagle engines that powered the historic crossing.
The engines had been specially prepared for the attempt at Rolls-Royce in Derby, UK, where today, pioneering aero engines such as the Trent XWB are still assembled. The Eagle was the first aero engine Henry Royce ever made.
Alcock and Brown completed the flight in treacherous conditions, surviving continuous cloud, snow and ice and a near-fatal stall in their open-cockpit Vickers-Vimy, as well as a thick fog that meant they had to blind-fly almost the entire way.
After 16 hours, 12 minutes, the pair crash-landed in Derrigimlagh bog in Connemara, Ireland. Shortly after, they learned they had won the competition, securing the £10,000 prize money. They later gave some of their winnings to the Rolls-Royce and Vickers engineers who travelled to Canada with them, and were knighted by George V.
After the flight, Henry Royce received a telegram from Alcock and Brown, thanking them for the reliability of the Eagle engines.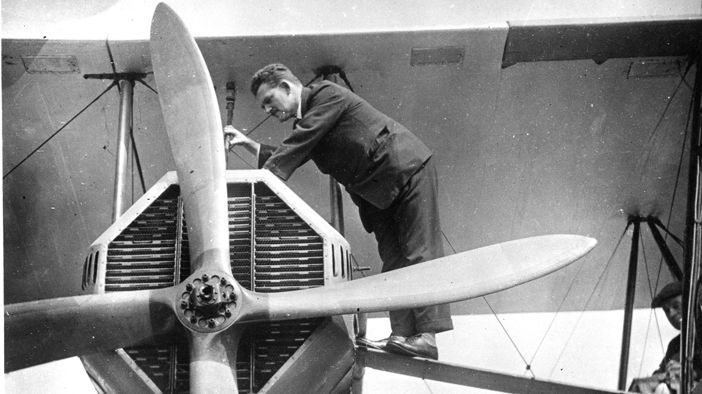 Engineer Eric Platford worked on Rolls-Royce Eagle engine, "While often overlooked, Alcock and Brown were the original pioneers of transatlantic aviation. One hundred years later, around 2,500 transatlantic flights operate every day. Many of these flights are powered by Rolls-Royce engines, which over the past 100 years have continued to set benchmarks in reliability and efficiency. Since the transatlantic flight of 1919, Rolls-Royce has proudly powered innovations including the first turbo-prop plane, the first jet engine, the first and only commercial supersonic jet, and most recently, the world's most efficient civil large aero-engine. In the next decade, our UltraFan engine is set to break records and redefine the world of jet engines.The flight crash landed in a bog in Clifden, Connemara, Ireland. Now, we set our sights to the third wave of aviation: electrification. Just as Alcock and Brown pioneered civil aviation, the growth of electrification will form a new chapter in our history. We've set ourselves a demanding target: to build the fastest electric plane in history, and we're aiming to power into the record books next year."
"The impact of Alcock and Brown's flight simply cannot be underestimated," said Peter Collins, Rolls-Royce Heritage Manager. "Their pioneering spirit and devil-may-care attitude paved the way for the advances we've seen in aviation over the past century. As we look to the next wave of aviation, it's the perfect time to remember two of Britain's finest aviators and the power behind them."