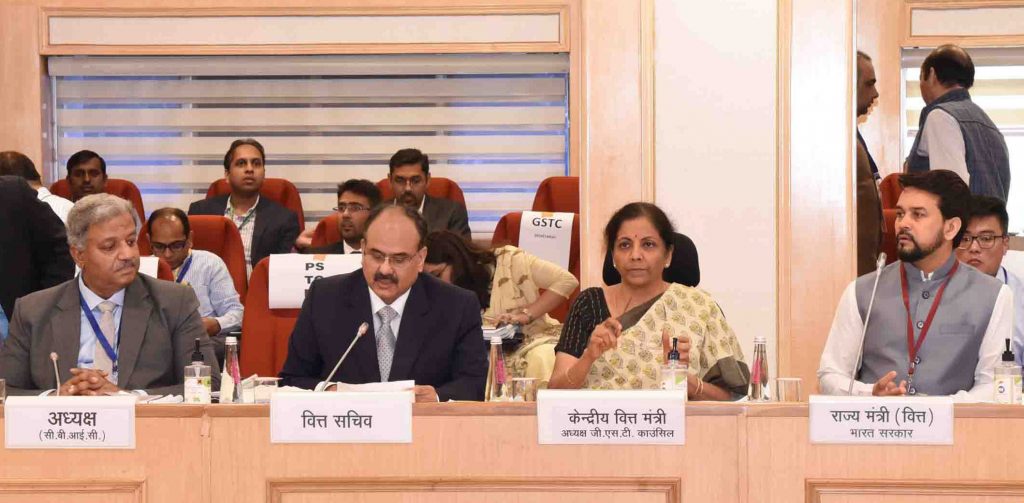 New Delhi. 14 March 2020. It was a day of excitement for the MRO industry in the aviation sector. The Government of India took a decision to reduce GST rate on Maintenance, Repair and Overhaul (MRO) services in respect of aircraft from 18% to 5% with full ITC and to change the place of supply for B2B MRO services to the location of recipient. This change is likely to assist in setting up of MRO services in India. Domestic MRO will also get protection due to 5% tax paid under section 3(7) of the Customs Tariff Act, 1975 on most imported goods (sent abroad for repairs) as this tax is not available as credit.
Pulak Sen founder MRO Association of India told ADU exclusively, "MRO Association of India is highly pleased with the Government's decision to scale down GST paid for domestic MRO services from 18 per cent to 5 percent. A much-needed move by the Government. The Indian MROs although had many advantages over overseas MROs, but was burdened over this high tax rates. This move of the Government will see not only new Indian MROs coming up, but also foreign investors who were waiting in the wings to make investments in this sector."
"MRO Association of India records it's sincere thanks to Ministry of Civil Aviation, Ministry of Finance and Revenue and the GST Council, who made it possible for this much needed boost this important segment of the aviation industry. With this impetus it will create more employment opportunities for both experienced people and especially the youth of the country," he added.
"The current decision for changes in GST is meant to be applicable for Civil MROs only. Military MROs have different requirements and fiscal concerns," said Bharat H. Malkani, Chairman and Managing Director of Max Aerospace Group and successfully runs a Defence MRO.
The 39th GST Council met under the Chairmanship of Union Finance & Corporate Affairs Minister Nirmala Sitharaman. The meeting was also attended by Union Minister of State for Finance & Corporate Affairs Anurag Thakur besides Finance Ministers of States & UTs and seniors officers of the Ministry of Finance.
It is proposed to issue notifications giving effect to these recommendations of the Council on 01st April, 2020.