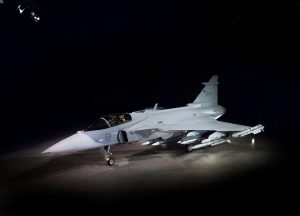 Linkoping, Sweden/New Delhi. 19 May, 2016. And the moment has arrived. Gripen E, SAAB's next generation fighter is now for the world to see. For an aircraft which is constantly evolving, Gripen is now Gripen  E building on the successful design of earlier versions.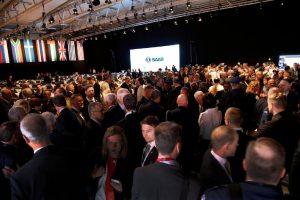 Over previous versions this has a significantly improved avionics system. The capability to carry more weapons and the improved range performance, is possible by a more powerful engine and the ability to carry more fuel. It is equipped with a highly integrated and sophisticated sensor suite including  an Active Electronically Scanned Array (AESA) radar, Infra Red Search and Track (IRST), Electronic Warfare (EW) suite,  and datalink technology, which, when combined gives the pilot, and co-operating forces exactly the information needed at all times.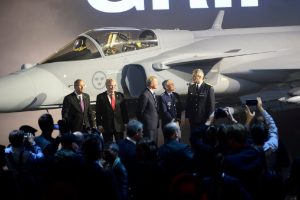 At a ceremony, on Wednesday May 18th 2016, with more than 500 guests, the Gripen  E was unveiled. Among the guests were Sweden's Minister of Defence Peter Hultqvist, Sweden's Air Force Chief of Staff Mats Helgesson, Commander of the Brazilian Air Force, Nivaldo Luiz Rossato, and representing Saab; Chairman of the Board Marcus Wallenberg, CEO Håkan Buskhe and the Head of business area Aeronautics, Ulf Nilsson.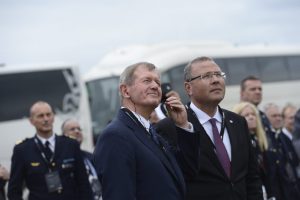 "Nations need modern air defences to uphold national sovereignty. Meanwhile, the cost in relation to other investments in society needs to be reasonable. Therefore, Saab has developed design and production methods for the Gripen E to both increase capability and to reduce costs", says Håkan Buskhe, President and CEO Saab.
Five nations currently operate Gripen: Sweden, South Africa, Czech Republic, Hungary and Thailand. Brazil has ordered Gripen, and Gripen has also been downselected in Slovakia. Besides that, Empire Test Pilots' School (ETPS) uses Gripen as platform for test pilot training.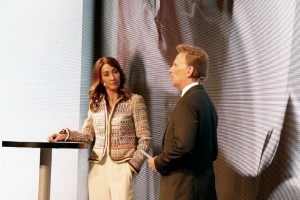 Ulf Nilsson, head of Saab business area Aeronautics while speaking on the new variant before the launch said it has more power, it is more capable and is more Gripen. "More powerful engine, increased range, greater payloads, 'revolutionary' avionics system on the Gripen  make it an affordable airpower with a balanced design to beat the cost curve," he added.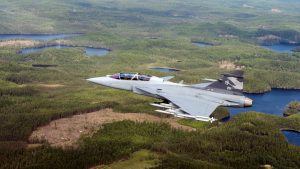 Gripen E is a fully NATO-interoperable, true multi-role fighter with outstanding availability, tailored for the future Network Centric Warfare (NCW) environment. It will meet the demanding operational requirements of the 21st century air forces and its unrivalled multi-role capability provides excellent tactical flexibility.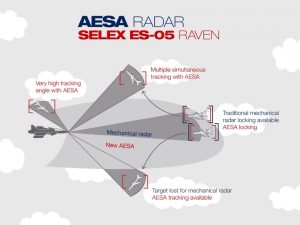 It has the AESA radar in contrast to older generation radars, where it has not only one antenna but a full array of small antennas, called elements. This means that the radar can simultaneously and independently track different targets, and also track targets independently of search volumes.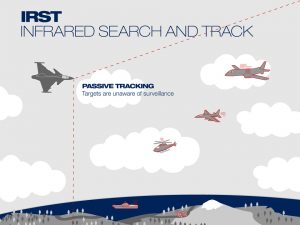 The new variant also has the IRST which is an electro-optical system mounted on top of the nose, just in front of the canopy, and is looking forward in a wide sector registering heat emissions from other aircraft, helicopters and from objects on the ground and sea surface. The tactical advantage of a passive sensor is that it will not give your position away.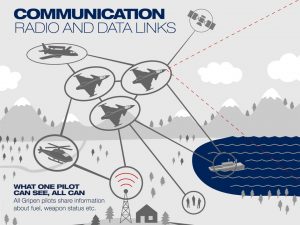 Gripen E is a Network Centric fighter and can communicate two ways with all armed units. It has a secure and multi-frequency data links system that provides total situation awareness. The acquired information – along with information about each Gripen's position, fuel and weapon status – is shared with other Gripen fighters via the data link.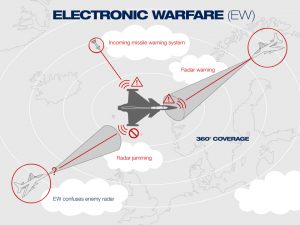 It has a highly advanced EW system can function as a passive or active sensor, warning for incoming missiles or radar looking at you. It can also be used for electronic attacks and jamming other radars. Coupled to the countermeasure such as chaff and flares the EW system can enhance the survivability.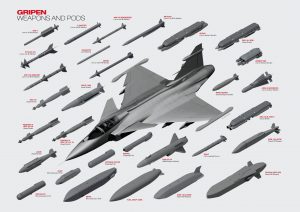 Almost any weapon can be integrated, giving Gripen E very high weapon flexibility. This is partly due to the flexible avionic architecture. Because of its well-documented ease of new weapon integration, Gripen served as the main test platform for Meteor, the latest long range air to air missile.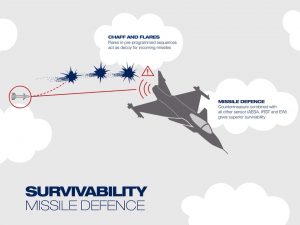 This fighter aircraft  is built for high survivability in a combat environment. Gripen tactics are based on smart use of a variety of electronic warfare capabilities. The RWR (Radar Warning Receiver) is the source for an accurate sensor for detecting emitting threats such as radar. And the Missile Approach Warning (MAW) system can detect and track incoming missiles of all types.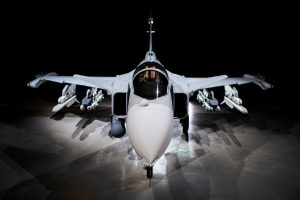 SAAB took the next step in the evolution of the Gripen fighter system with the unveiling of the first test aircraft of the next generation, Gripen E and for those who were there they saw history in the making and for those who didn't – know history is being made.