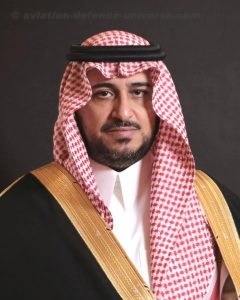 Dubai. 29th November 2020 The sixth edition of Global Airport Leaders' Forum (GALF) will be hosted online at Airport Show Digital in December under the patronage of His Highness Sheikh Ahmed bin Saeed Al Maktoum, President of Dubai Civil Aviation Authority, Chairman of Dubai Airports and Chairman and Chief Executive of Emirates Airline and Group.
The aviation industry professionals can hear from over 30 regional and international aviation leaders and experts their key insights on how the corona virus pandemic extensively affected the global aviation industry and how they expect critical operations to change as the industry looks towards recovery in 2021.
Day 1 on 7 December will cover topics including: Air Traffic Management (ATM) during Covid-19; Future of Smart Digital Towers; Safely Rebuilding Air Traffic Capacity; Future ATC – Technology Innovation & Implementation Post-Covid-19; Decarbonising Aviation through Improvements in ATC Technology, Infrastructure and Airspace Design; Cyber-attacks on Digital Air Traffic Control; ATC privatisation in the post-Covid-19 era; Global regulations of UAS/UAV in Controlled Airspace and Maintaining Air Traffic Control Organisations (ATCO) training and licensing during pandemics.
Day 2 on 8 December will include New Revenue Models for Ground Handling; Managing Air Cargo Operations during Covid-19; Improving Ground-Handling Operations for Quick Turnarounds; Digital Transformation of Ground Handling; Protecting the Staff and Equipment from Covid-19; the Future of Airport Ground Handler Consolidation; Reducing Costs and Financial Management in the Slow Recovery Period and Impact of Audits in the Ground Handling industry and Sustainability on the Ramp.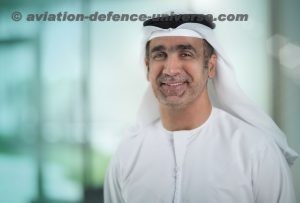 Day 3 on 9 December will see speakers addressing the need to Minimise Passenger Inconvenience in the new Post-Covid-19 Airport Security Environment; Rebuilding Aviation Revenues; Leveraging Artificial Intelligence (AI) to Enhance Post-Covid-19 Airport Operations; Passenger Traffic Management in the Post-Covid-19 Environment; Effective Airport Operations Contingency Plans; Choosing the Best Emerging Technologies to Invest In; Contactless Defining the new Passenger Experience; Passenger-centric Airport Information Solutions and Contactless Passenger Experiences and the Airports Council International's (ACI) Airport Health Accreditation (AHA) Programme.
His Royal Highness Prince Fahad bin Mishal bin Saud bin Abdul Aziz Al Saud, Chairman and President of GCC Aviation Association, will be the GALF's Keynote Speaker. He said: "The Covid-19 pandemic has negatively impacted the aviation industry. The industry must unite to further set up rules and terms of reference to secure the safety of passengers and encourage the airlines to continuously review the safety measures. It is difficult for the aviation industry to achieve good revenues under procedures and restrictions that prevents the travellers from having the traditional experience. These restrictions could go after the emergence of successful vaccines."
He added: Airports and airlines are safer places and this information must be passed on to the passengers to reassure them about the industry having in place the best practices and enhanced experiences like the smart gates at the UAE airports. Air travel safety initiatives have been gradually working towards motivating and encourage more and more people to travel by air. Restoring passengers' confidence remains the most crucial task for the industry as 60 per cent of passengers expressed the desire of travelling. The industry's loss will be reduced to US$15.8 billion and revenues will rise to US$598 billion in 2021 if the situation improves."
Major General Mohammed Al Marri, Director General of General Directorate of Residency and Foreigners Affairs in Dubai (GDRFA-Dubai) said: "The GDRFA has been deftly handling the corona virus pandemic ever since it began surfacing by taking-up precautionary measures initially in collaboration with the health authorities and subsequently in coordination with the Supreme Committee for Crisis and Disaster Management in Dubai. We took several initiatives including allowing employees to work from home and enlarging the scope of services by utilizing our elaborate electronic infrastructure and smart services with approximately 130 employees working around the clock. GDRFA employees were among the first to wear masks and gloves as a precaution at the beginning of the pandemic itself, along with implementing procedures for sterilizing the public counters. We have successfully enhanced our work gradually to be back to services fully."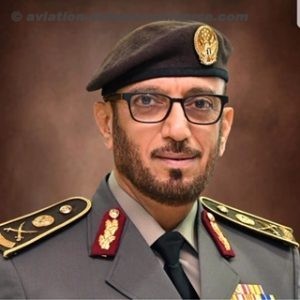 Ibrahim Ahli, Deputy CEO of Dubai Air Navigation Services (dans), said: "As the aviation industry is interconnected, it faces a tremendous impact due to the corona virus pandemic in all airports across the world due to the restrictions on air traffic movements. Where the world of aviation stands now and what course it will follow in the coming years needs to be debated. Aviation has emerged stronger with every crisis and this too will be no different."
Daniyal Qureshi, Group Exhibitions Director at Reed Exhibitions Middle East, organisers of the Airport Show said: "We are pleased with the response we have received from our partners, exhibitors and global industry peers to attend the December digital event. In a year where our industry has seen its most unprecedented challenges, it will be encouraging for us to come together and discuss new opportunities and partnerships that can help chart a prosperous and safe return to the skies."