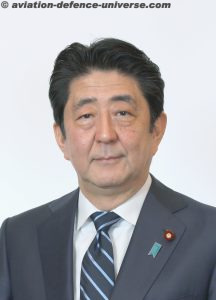 World loses a statesman & India a dear friend
By Sangeeta Saxena
New Delhi. 08 July 2022. It is a day of extreme sorrow for the world as a whole and India in particular as the news of former Prime Minister of Japan Shinzo Abe just got confirmed. Once more politics got the better of humanity.
Abe was assassinated today at around 11:30 am JST while delivering a campaign speech in Nara two days before the House of Councilors election. He was reportedly in cardiopulmonary arrest and showed no vital signs immediately after the shooting. The police arrested the alleged shooter, 41 year-old Tetsuya Yamagami, for attempted murder. Abe succumbed to his wounds in the afternoon at Nara Medical University. Abe is the sixth former Japanese prime minister to be assassinated.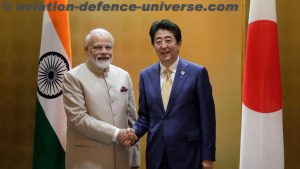 India lost a great friend and ally. Shinzo Abe will always be remembered for his special efforts in strengthening Indo-Japanese friendship culturally, economically and strategically. The year 2022 marks the 70th Anniversary of the Establishment of the Diplomatic Relations between Japan and India. To celebrate this important year, "The Steering Committee of 70th Anniversary of the Establishment of Japan-India Diplomatic Relations" chaired by the Ambassador of Japan, which consists of the Embassy of Japan, Japan Association Delhi, Japan Chamber of Commerce and Industry in India, Japan Foundation New Delhi, JETRO New Delhi Office, JICA India Office and JNTO Delhi Office, will give a lot of wonderful and memorable opportunities in 2022. The Steering Committee has also decided the theme of the year 2022 as "Building a future for our Centenary," hoping that the dreams and hopes of both Japanese and Indian friends across generations shall continue to develop together towards the 100th anniversary of the establishment of diplomatic relations between Japan and India and beyond.
Abe was Prime Minister of Japan for four terms. On 26 September 2006, Abe was inaugurated as Japanese Prime Minister. Elected at age 52, he was the youngest prime minister since Fumimaro Konoe in 1941. His second term was from 2012 to 2014 , third from 2014 to 2017 and fourth from 2017 to 2020.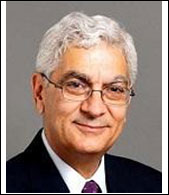 Former Indian Ambassador to Japan, Dr. Aftab Seth told Aviation & Defence Universe in an exclusive statement, "It is sense of great tragedy for me. In personal terms I had the opportunity to interact with PM Abe. Over the last 22 years since I was Ambassador in Japan from 2000-2003 he was a junior MP and then he became Dy Chief Cabinet Secretary and after that Prime Minister, I always found him very fond of India. I had the opportunity on several ocassions to meet him when I was working as a Professor in Japan. I also had opportunity to meet him in 2014 and 2016 when he was in India for the state visits. I  met him in November 2015 when he was Prime Minister and I was conferred Japan's highest decoration Grand Cordon of the Order of the Rising Sun by the Emperor Akihito and Shinzo Abe . He was an extremely active and committed person who devoted a great part of his career in building relationships with India. Quad was very much his achievements. India has lost a great friend."
Rest in peace Padma Vibhushan Shinzo Abe.