Alexandria, Virginia. 11 August 2020. Flight Safety Foundation's Basic Aviation Risk Standard (BARS) Program is improving safety in North America and across the globe, with a decrease in aviation accidents in the onshore resource sector since 2012.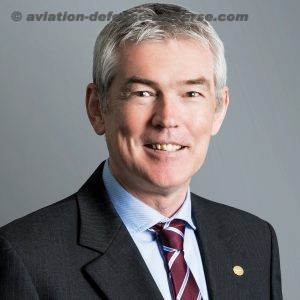 The trend corresponds with the Flight Safety Foundation's Basic Aviation Risk Standard (BARS) Program 10th anniversary.
According to BARS Program managing director David Anderson, the reduced aviation accidents directly correlate to the growth of the BARS Program and will remain integral to maintain a downward trend in North America.
"The Flight Safety Foundation developed the first Basic Aviation Risk Standard in collaboration with 12 Australian and American resource and mining companies to provide a more efficient means of monitoring, assessing and analyzing safety risks associated with contracted aircraft operators," Anderson said.
"Evidence shows that the number of contract aircraft accidents increases when activity in the mining sector surges.
"With mining activity increasing around Canada's Northwest Territories, proper risk management will be even more important in maintaining this downward trend in contract aviation accidents."
As one of only three globally recognized standards, BARS Member Organization's (BMO) incident and audit data is aggregated to identify gaps in contract aviation risk management to improve safety standards for the entire industry.
Glencore is one of the world's largest global diversified natural resource companies and has been a BMO for 10 years.
Operating in 50 countries, Glencore Director of Aviation Dean Carroll said aviation challenges differ greatly between locations.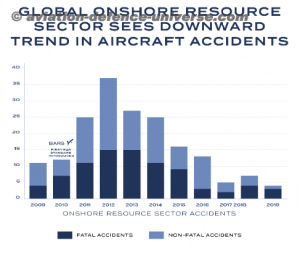 "We operate in various hostile and remote locations with extreme weather conditions and a large workforce to transport," Carroll said.
"Our staff are the heart of our operations, so being confident in their safety prior to flights taking-off is of utmost importance. This is especially true for our Raglan Mine operations where we employ more than 950 workers who fly in and out of a particularly harsh environment."
According to Carroll, the company would waste significant resources on ineffective and inefficient audits prior to becoming a BARS member.
"As a BARS member, we apply a single standard across all our operations, and feel assured our contracted flights are with a global network of aircraft operators committed to and proven in flight safety and are actively evolving with industry best practice."
Exemplifying its leadership in the aviation industry, the BARS Program has evolved amid border lockdowns to assess the safety of aircraft operators remotely.
"Without the BARS Program, and now our remote monitoring audit solution, companies in a range of different sectors would need to wait months in the current climate for an auditor to be able to physically travel to conduct an assessment of an aircraft operator," Mr Anderson said.
"BARS is continuing to offer businesses and governments that rely on contract aircraft peace of mind by ensuring safety standards are maintained at a time when many organizations are facing uncertainty and widespread restrictions."
With the initial success of the remote monitoring audits and international travel unlikely to resume before July 2021, BARS has extended its remote auditing program to December 2020. "Now more than ever, BARS operates to ensure standards are met for contract aircraft enabling them to carry people home safely."