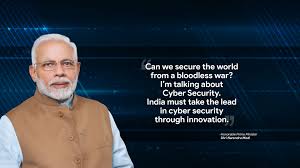 Cybersecurity sector requires indigenization, Industry should invest to make it Atmanirbhar – National Cyber Security Coordinator, GoI
New Delhi. 20 October 2020. Lt Gen (Dr) Rajesh Pant, National Cyber Security Coordinator, Govt of India today urged the private sector to come forward in making indigenous products for the cybersecurity sector to make it Atmanirbhar.
Addressing the 'Cyber Comm – Cyber Security for Atmanirbhar Bharat' webinar organized by FICCI, Dr Pant said, "Cybersecurity is critical for national security and it requires indigenization. It comprises both cybersecurity products and services and there is a huge scope for the Indian industry in the sector."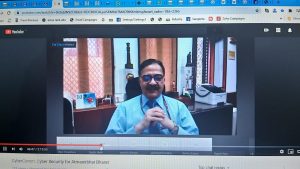 Dr Pant said that from the endpoint to the network, including access network and entire chains, to enterprises, there is tremendous scope of work under cybersecurity products. "Identity is the new parameter and identity in access management along with zero trust architecture have become important today," he said.
He added that in 2019, India lost around Rs 1.25 lakh crore owing to cybercrimes. "The situation will become more complex with the advent of more smart cities, Industry 4.0, 5G, etc. Cybercrimes are increasing every day and the criminals mostly operate from home," informed Dr Pant.
Elaborating on the National Cyber Security Strategy, Dr Pant said that the strategy document is in the final stage and aims to provide a safe, secure, trusted, resilient and vibrant cyberspace for India's prosperity. "It propagates the 'whole of a nation' approach. We also have CBDR – Common but Differentiated Responsibility, where cybersecurity is the responsibility of everyone," he added.
The new strategy document will also cover various aspects like data as a national resource, building indigenous capabilities, assured defence posture, the central apex body, legislative framework including cyber insurance and cyber education. We will also have the CSIRT – Cyber Security Incident & Response Teams at the sector and the state level to ensure safety, Dr Pant said.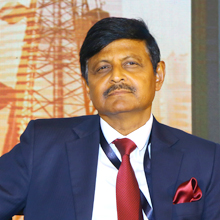 Maj Gen Ravi Chaudhary (Retd), Former Head, Digital Army Projects said that Cyber threat is not merely technological, it is existential threat today. "Cyberspace is the new world and security is a part of design these days."
He said that as we are operating on various platforms for marketing, social media, utility, services, etc., platform security has become crucial. "Platforms are like virtual real estate as the value of the platform keeps increasing by attracting more people. These are the very platforms that can become a threat to our data security, privacy, rights and we need to work on them," he added.
Highlighting the concerns of platform security, Maj Gen Ravi Chaudhary (Retd) stated that the majority of the platforms are hosted in the cloud hence, cloud security becomes imperative along with data security and the governance of data. "It is, therefore, important to have security by design approach," he added.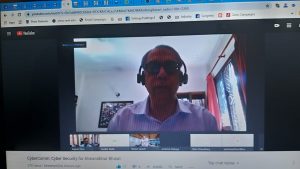 Ambrish Bakaya, Co-chair, FICCI ICT and Digital Economy Committee said the evolution of the digital economy is leading to rapid digital transformation across sectors. We are all in a digital age, largely characterized by the shift from traditional industry to an economy based on information technology. "The new normal has emerged in which there is a need for a steep change in digitalization and resilience considerations across industries and government," he added.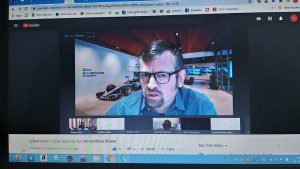 Simon Leech, Senior Advisor, Security and Risk Management, HPE and Mr Dilip Chenoy, Secretary-General, FICCI also shared their perspective on cybersecurity for Atmanirbhar Bharat.