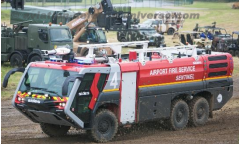 Paris, 09 June 2018. Eurosatory, the international leading exhibition of land and airland Defence and Security, will be held from 11 to 15 June 2018 in Paris. In 2016, it hosted 1,571 exhibitors from 57 countries and 57,024 professional visitors from 140 countries.
The Civil Security and Crisis Management domain is an integral part of Eurosatory 2018:
• Since 2014; the "Civil Security and Crisis Management" technology cluster
• 299 exhibitors with activities in the sector
• 10 % of Official Delegations are interested in the domain
• Institutional Live Demonstrations joint exercise by The Research and Intervention Brigade and The Paris Fire Brigade In 2018, among the exhibiting companies:
• Paris Fire Brigade
• CEGELEC Défense
• Cyalume Technologies
• Desautel
• High French Committee of Civil Defence (HCFDC)
• Losberger
• Matisec
• Sides and others.
In 2018, a special focus will be placed on the CBRNe with a special event organised in partnership with the High Committee of Civil Defence (HCFDC); a TTX (Table Top Exercise) bringing together 60 international experts to conduct large-scale CBRNe event scenarios followed by a conference. Then the experts will visit stand of Civil Security exhibitors.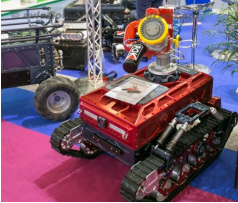 The 2018 edition will increase again exhibition's success and will confirm Eurosatory as the
major exhibition for the players of airland and land Defence & Security domain. Find more
information on www.eurosatory.com.