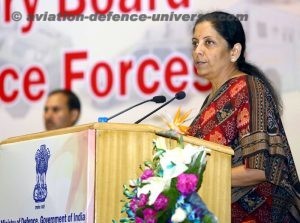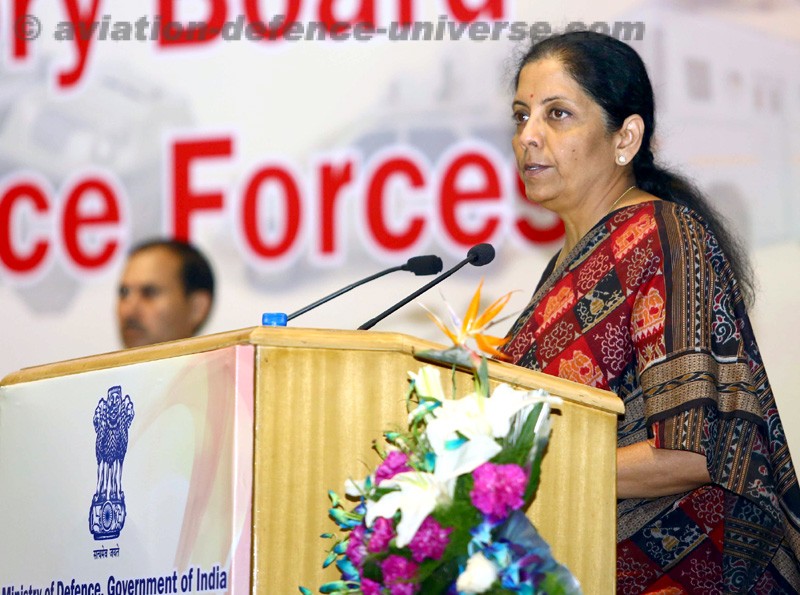 DPSUs and OFB in Support of Central Armed Police Forces
New Delhi. 08 September 2017. The Defence Minister Nirmala Sitharaman has stressed on the need to become more indigenous in Defence Production. She appreciated the consistent efforts being made by the Defence Public Sector Undertakings (DPSUs) and Ordnance Factories (OFs) in this direction. She was speaking on the occasion of handing over of several products developed by DPSUs and OFs to the Central Armed Police Forces (CAPFs) , in her first event as Defence Minister of India.
The Minister of Home Affairs Rajnath Singh, said that India wants to reduce its dependence on defence imports and 'Make in India' is the right initiative to achieve that. He expressed satisfaction that the indigenous content has increased in the defence production and hoped that fully indigenous products will be produced by the DPSUs and OFs in the very near future. The Minister also said that there is a need to design light weight bullet-proof jackets and helmets for the Forces.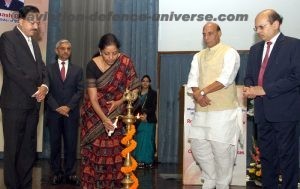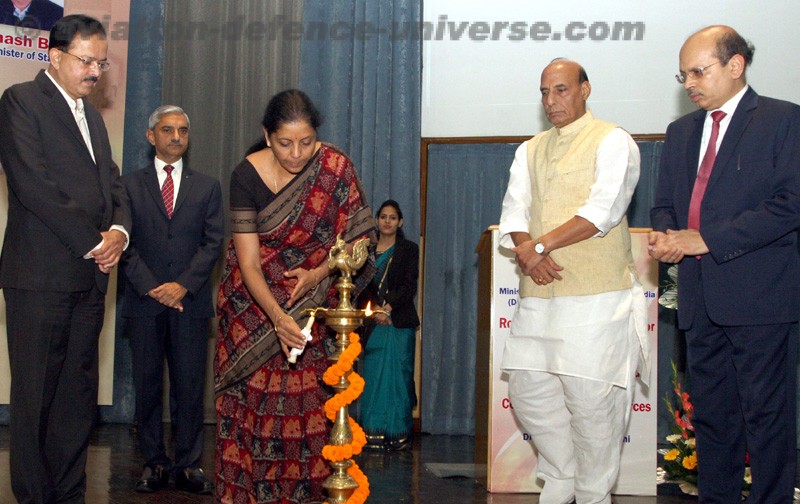 The products which were handed over to the CAPFs were an armoured bus and bullet-proof jackets by the CMD, MIDHANI Dr. Dinesh Kumar Likhi to DG CRPF Shri RR Bhatnagar. An Unmanned Aerial Vehicle was handed over by the CMD HAL Shri T Suvarna Raju to DG CRPF and small arms like Assault Rifle and Carbine by the DGOF and Chairman OFB Shri SC Bajpai to DG CRPF. An All Terrain Vehicle was handed over by the CMD BEML Shri Deepak Kumar Hota to DG BSF Shri KK Sharma.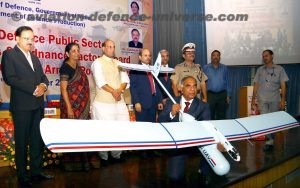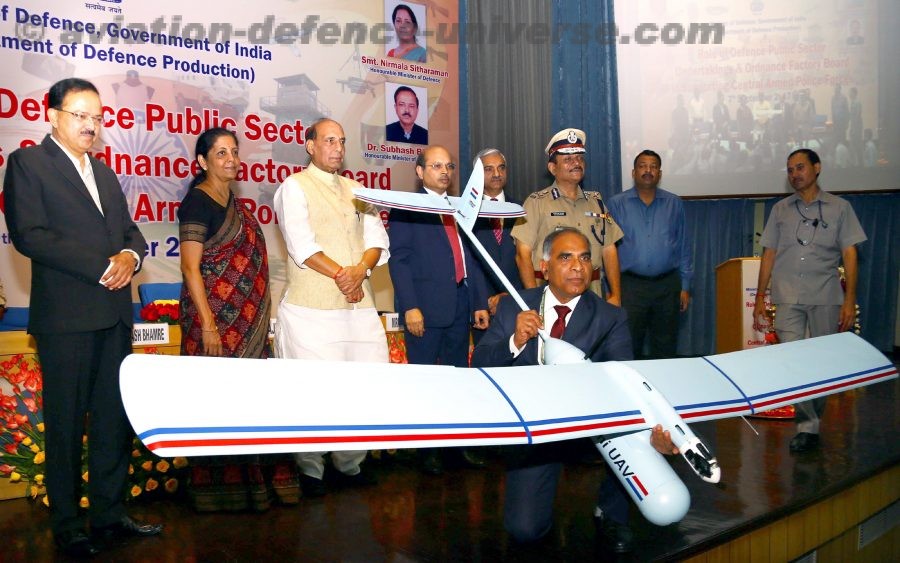 The function was attended by the Minister of State for Defence Dr. Subhash Bhamre, Secretary (Defence Production) Ashok Kumar Gupta, several senior officials from the Ministry of Defence, Ministry of Home Affairs, DPSUs and OFB.