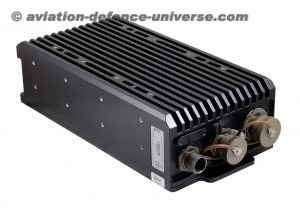 Dubai. 13 November 2017. Domo Tactical Communications (DTC), a world leader in IP Mesh networks and Maritime communication solutions, announced that it has been awarded an initial contract to supply NETNode 5-watt wireless IP Mesh radios for an offshore oil and gas facility, enabling a world class integrated maritime security solution.
DTC's highly flexible IP Mesh technology means that data can be exchanged bi-directionally between wireless Nodes in a self-forming network. DTC decisively outperformed two key competitors in recent trials, demonstrating high capacity wireless IP Mesh capability in the harshest of environments.
DTC was consistently able to support the required 8.5 Mbps of data over 10 kilometres, with performance to spare. The customer trial report stated "DTC's Phase 4 NETNode Robust 5W won on the basis of consistency of data throughput at range in all conditions."
"This award is a further endorsement of the robustness of, and trust in, our wireless IP mesh radios and shows DTC's flexibility to deliver high bandwidth video, voice and data communications for mobile applications in harsh and challenging environments," said Nigel Lee, Regional Vice President Sales, Domo Tactical Communications.
DTC's IP Mesh technology is now providing the same 24/7 mission critical capability for the marine industry – between vessels at sea, fixed and deployable infrastructure and airborne platforms. The DTC Mesh supports HD video, audio and control data for situational awareness during oil spill responses, Search and Rescue (SAR) operations and in control of Unmanned Surface Vessels (USVs).
DTC's IP Mesh solutions serves the offshore oil and gas market in response to the growing requirement for real-time monitoring and data interchange – providing situational awareness and supporting critical decision making.