Go Air and Indigo bear the brunt
Pratt & Whitney engines malfunction mid-air
By Sangeeta Saxena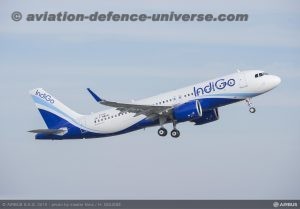 New Delhi. 14 March 2018. Two days since DGCA cracked the whip on Go Air & Indigo A320 Neos flying on Pratt & Whitney engines, and the traveller is the one who is suffering cancelled flights, no adjustments on other flights and long queues for refund.
The Directorate General of Civil Aviation (DGCA) order came on the heels of an IndiGo flight experiencing a mid-air engine failure forcing it to return to Ahmedabad even before reaching its destination Lucknow in an emergency. The Airbus A320 Neo plane had 186 passengers on board. A GoAir A320neo experienced an in-flight shut down of the P&W engine after it took off from Leh in February.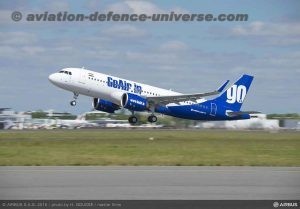 The order came just when the watchers felt it was high time it came. Last month in response to a story aired by Times Now DGCA had given a rebuttal, in which it had stated that, " During operations, following repetitive defects were reported on these aircraft bythe above operators: a) Distress in Combustion Chamber; and b) Oil chips warning due to wear of No. 3 bearing. After examining the defects, following stringent mitigation measures were introduced by DGCA, which resulted in planned removal of engines to contain the failure during flight: 1. Reduction of periodicity of boroscopic inspection on Combustion Chamber at 1000 hours instead of 1500 hours as recommended by Engine Manufacturer (i.e. M/s Pratt & Whitney), and repeat inspection at 500 hours when no abnormality is observed. If the Boroscopic inspection (BSI) result is not satisfactory, grounding of aircraft for engine replacement. These restrictions were imposed so that distress in combustion chamber is detected and engine is removed well before the failure. 2. Grounding of aircraft from commercial operations on illumination of "oil chip lights" due to No. 3 bearing failure on aircraft display panel as against the manufacturer recommendation of 10 flight hours. Therefore, all the 69 engine removals were planned ones before the impending failure of engine and DGCA ensured that there is no compromise on safety of aircraft operations."
The DGCA also gave a supportive statement for Pratt & Whitney saying, "The engine manufacturer has taken series of remedial actions to address the above issues related to combustion chamber and No. 3 bearing issues. It may be stated that both the issues have now been addressed with modification of No. 3 bearing and incorporation of new combustion chambers and has resulted in reduction of such failures. Further, to keep a check on safe aircraft operations, the restrictions imposed by DGCA on PW1100 engine continues as on date despite above improved performance."
But all said and done the risk to lives of thousands in the Indian skies continued and this was a welcome step by DGCA and the families of the passengers on the two aircraft which malfunctions are thanking God that the flights landed safely before a tragedy hit the skies and their family members.
Citing safety of aircraft operations, the DGCA said, A320neos fitted with PW1100 engines beyond ESN 450 have been grounded with immediate effect. "Both IndiGo and GoAir have been told not to refit these engines, which are spare with them in their inventory," the Directorate General of Civil Aviation (DGCA) said.
Official Statement from Pratt & Whitney says, "We are working closely with our customers to minimize disruption. The corrective action has been approved and we have already begun to deliver production engines with the upgraded configuration. We are working to mitigate the AOG situation by the end of the second quarter."