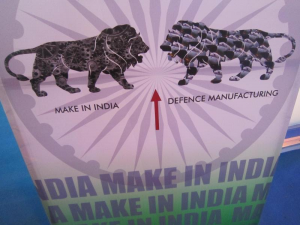 New Delhi. 11 April 2017. This is going to be a filip to Make in India.  Ministry of Defence constituted a Committee in April, 2016 comprising experts from various fields to study the setting up of a Defence Procurement Organisation.
The Committee submitted its Report in February 2017. The Committee has recommended the creation of a central, autonomous, empowered professional organization to build up indigenous defence capability as a strategic imperative for long term self-reliance.
---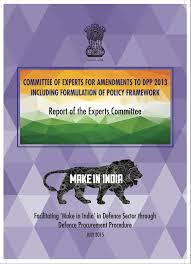 Several measures have been taken in this regard which include:
•        Reducing broad timeframe for completing procurement activities,
•        Reduction of validity for Acceptance of Necessity to 6 months for 'Buy' cases and to one year for 'Buy and Make (Indian) cases',
•        Incorporation of guidelines for change of name of vendor in Defence Procurement Procedure-2016 and notification of complaint handling guidelines,
•        Processing of single vendor cases with due justification, instead of automatic retraction,
•        Provision of Field Evaluation Trials in conditions where equipment is most likely to be deployed,
•        Increased use of certification and simulations in technical evaluation of equipment.
•        Enhancement of aim of Fast Track Procedure to cover urgent operational requirements,
•        Elaboration of Request for Information process as the first step of acquisition process and defining the objectives clearly,
•        Provision for bringing cases with 'Acceptance of Necessity' value of more than 150 crore directly before Services Capital Acquisition Categorisation Higher Committee by eliminating one level.