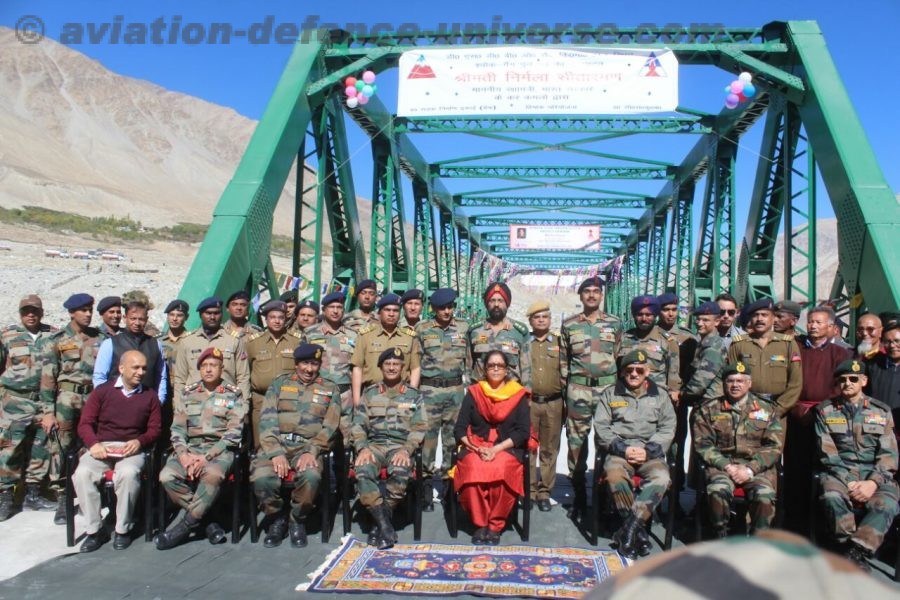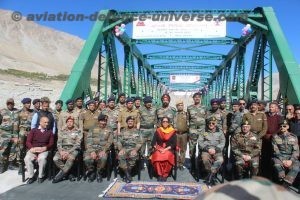 New Delhi. 01 October 2017. Defence Minister Nirmala Sitharaman visited the forward locations of Leh, Ladakh and Siachen on 30 Sep 17 and reviewed the security situation in the area. During her visit she was accompanied by The Chief of the Army Staff, The Army Commander,Northern Command and Corps Commander of the Ladakh Corps.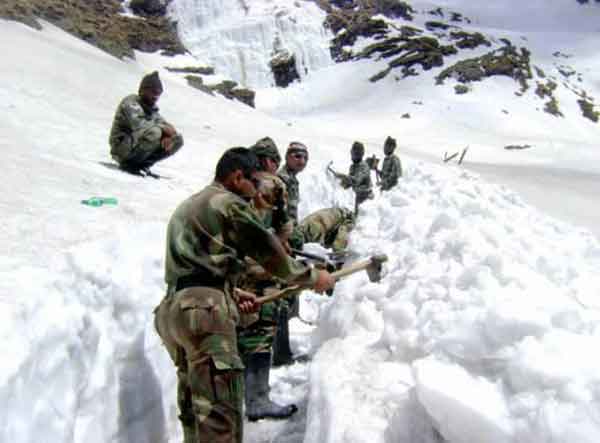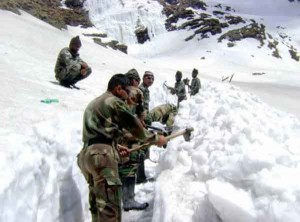 In Siachen our soldiers are at the risk of getting a deadly frostbite at the mere touch of skin with metal like a gun trigger and that too for just over fifteen seconds. They serve in this minus 60 degrees temperature  and treacherous terrain all year round. He looses his weight, eats less, develops insomnia and temporary dementia. But continues to keep vigil for the safety of the nation in the toughest battle field in the world.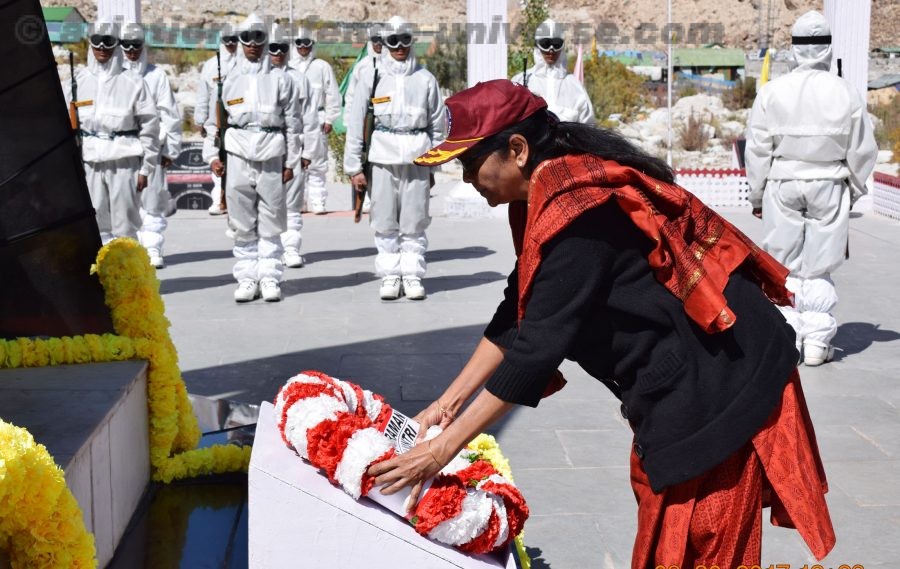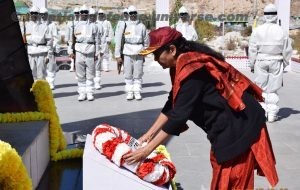 The Defence Minister interacted with the soldiers in the remote areas of Siachen Glacier and conveyed her best wishes on the auspicious occasion of Dussehra. She also inaugurated a bridge on river Shyok on the road between Durbuk and Daulat Beg Oldi (DBO) which was constructed by the BRO. During her visit to Leh she interacted with the troops of Indian Air Force at Air Force Station Leh.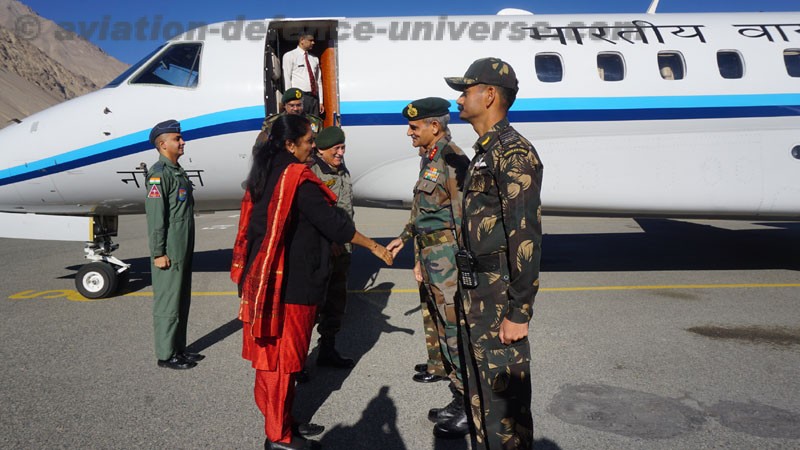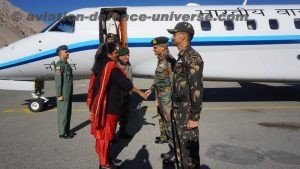 The Siachen Glacier is a glacier located in the eastern Karakoram range in the Himalayas at about 35.421226°N 77.109540°E, just northeast of the point NJ9842 where the Line of Control between India and Pakistan ends. At 76 km (47 mi) long, it is the longest glacier in the Karakoram and second-longest in the world's non-polar areas. It falls from an altitude of 5,753 m (18,875 ft) above sea level at its head at Indira Col on the China border down to 3,620 m (11,875 ft) at its terminus.
The entire Siachen Glacier, with all major passes, is currently under the administration of India since 1984. Pakistan controls the region west of Saltoro Ridge with Pakistani posts located 3,000 ft below 100 Indian posts on Saltoro Ridge. And the Indian soldier is atop these heights to prevent the Pakistani soldiers from climbing up and taking over. Nearly a thousand soldiers have died in the Siachen operations in the last three plus decades.