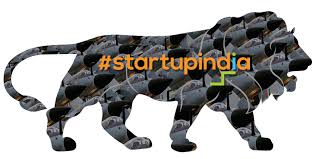 Rajnath Singh to be the Chief Guest
New Delhi. 11 November 2019. The Ministry of Defence (MoD) is organising 'Def-Connect' here today to showcase the accomplishments of the Innovations for Defence Excellence (iDEX) initiative and construct a strong outreach towards the potential future entrepreneurs of the defence sector. Defence Minister Rajnath Singh will be the Chief Guest of the event.
The conference aims to bring together all stakeholders of the iDEX ecosystem i.e. MoD, iDEX selected startups, Partner Incubators, Defence Innovation Organisation (DIO), Nodal agencies (Indian Army, Navy, Airforce), Defence Research and Development Organisation (DRDO), Defence Public Sector Undertakings (DPSUs), Indian Ordnance Factories (IOFs), MSMEs and Industry associations to showcase the growth of the defence ecosystem in the country and recognise the infinite potential of the MSMEs/startups for future growth of the defence sector in the country. 
Launch of iDEX Portal, launch of Defence India Startup Challenge (DISC)-III are some of the major activities planned during this day-long event. Panel discussions with eminent personalities in the field of innovation in defence sector will also be held. MoUs between the new incubators and private industry will be exchanged in the presence of MOS Defence Shripad Naik.
More than 350 startups & innovators working on various defence technologies are expected to participate in the event. The event would lead to better interaction & bridging the gap between the stakeholders and will be a precursor for Startup showcase during the forthcoming DefExpo 2020, to be held in Uttar Pradesh capital Lucknow from February 5-8, 2020.