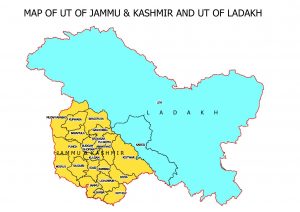 By Jai Kumar Verma
New Delhi. 10 September 2021. The law-and-order situation in Jammu and Kashmir is considerably improved after the defanging of article 370 and annulling of article 35 A in August 2019. Both these articles provided special status to the state which was exploited by Pakistan as well as by separatist elements. Although the political parties have pledged that the struggle for restoration of these articles would continue, but the general public appears to be happy as they feel that now the state would progress.
Besides improvement in the law-and-order situation development work is also accelerated as people from other states can also purchase land and can establish some business which will generate employment for the locals and will improve their financial condition.
After defanging of article 370 now the spouses of J&K females would also get the domicile status hence the scope of marriage of J&K women is also increased considerably which may improve their condition. As the separate flag of J&K is defunct the feelings of nationality and patriotism would increase. The separate constitution of the state is scrapped and now parliament can enact laws even without the concurrence of the state legislative assembly.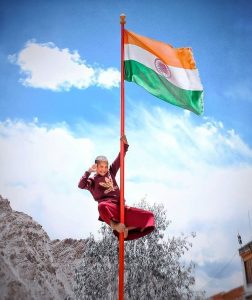 Now security agencies are tightening the grip on anti-national elements including the stone pelters. Now security clearance for issue and renewal of passports would not be given to stone-pelters or to the people who were involved in seditious activities. Consequent upon the revocation of article 370 the state is integrated well with rest of the country.
The Central government has come up with several large-scale projects which would speed up the development of the state. The government has allotted about 6,000-acre land for establishing industries in the state. More emphasis would be laid on founding of manufacturing industries. Out of these 6,000 acres of land 2,125 acres in Jammu and 1,000 acres in Srinagar is already transferred to department of industries and commerce. The administration of Union Territory has formulated an Allotment Policy 2021-30 and under the policy 150 industrial zones have identified in
Jammu division while 142 industrial zones are earmarked in Kashmir area. The government wants that projects should not become victim of red tape hence it was decided that the projects over 200 crore will be cleared in 45 days while the projects of lesser amount should not take more than 30 days in clearance. Initially the land would be allotted for 40 years which can be extended for 99 years.
Consequent upon the defanging of article 370, forty companies including Tata and Reliance are interested in establishing the industries. These companies would invest in defence, education, infrastructure, horticulture, renewable energy, and information technology. The establishment of new industries would create jobs and would improve the living standard of the people.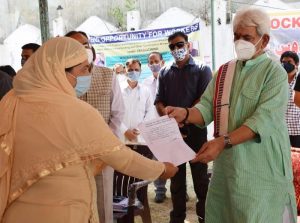 Last year the Central Government has extended Real Estate (Regulation & Development) Act 2016 in J&K which would progress the scope of real estate in the state. The road construction work is also moving with a speed. The 8.5 Km all weather Qazigund-Banihal tunnel which connects Kashmir and Jammu was open for public. The tunnel which was built at 5800 feet above sea level would provide all weather connectivity and will also reduce the travel time. More than 3,300 Km of roads in rural areas were constructed which is also a record.
The construction of 272 Km long railway line from Udhampur to Baramulla is also expedited and it would be completed by 2023. The project which links Kashmir with rest of India is under construction from 2002 but could not be completed because of many reasons including poor law and order situation. The railway line between Katra to Banihal which is about 111 Km long will also be completed by 2022-23. Railway is also undertaken several other projects including construction of Chenab Bridge, Anji Khad bridge etc.
The Central government has also sanctioned two All India Institute of medical Science (AIIMS), nine medical colleges, Indian Institute of Management, Indian Institute of Technology (IIT) and 6,000 transit accommodations for Kashmiri Pandits who are working in the valley. The UT as well as central governments are working so that round the clock electricity can be provided in important cities of the state. The government is trying to exploit the hydroelectric resources in the state which are in plenty. Although the progress of these ambitious projects was effected because of corona pandemic but sincere efforts are done to speed up these projects. The construction of government sponsored projects would generate confidence in private companies also and they would start their projects also.
The terrorist violence has considerably reduced after the defanging of article 370. Sometimes back Union Minister of State stated in Lok Sabha that 244 incidents of terrorism occurred in J&K in 2020 while in 594 terror incidents happened in 2019. The security forces have exterminated 221 terrorists in 2020 while in 2019 only 157 terrorists could be eliminated. The state minister also mentioned that the government is following the policy of zero tolerance towards terrorism and security apparatus is not only strengthened but modernised also. The incidents of terrorism are significantly abridged in 2021 while large number of terrorists were killed in several encounters in the state.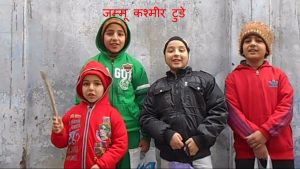 As law-and-order situation is improved and government is trying to generate employment in the state the number of Kashmiri youths joining terrorists outfits is reduced. According to press reports only 67 local Kashmiris have joined terrorism in first seven months of 2021 while in the corresponding period in 2020 more than 100 Kashmiri youths have joined terrorist organisations. In 2021 up to 15 July only 120 terrorist incidents occurred while 188 terrorist incidents happened in the same period in 2020. In first seven months of 2021 security forces killed 136 terrorists as now they are getting better intelligence and there is less resistance from stone pelters and the local residents. The causalities of security forces is also reduced as in the first seven months of this year 35 security personnel were martyred while in the corresponding period in 2020 about 75 security personnel were killed. Security forces killed large number of terrorists from Hizbul Mujahideen including its commander Riyaz Naikoo. The terrorists of other outfits including Jaish-e-Mohammad, Lashkar-e-Taiba, Ansar Ghazwat-ul Hind, Islamic State and al Qaeda were also exterminated. The nefarious Inter Services Intelligence (ISI) is continuously infiltrating the terrorists hence Indian security forces killed Indian as well as foreign terrorists in these encounters. The incidents of attacks by improvised explosive devices (IEDs) and throwing of hand grenades are also substantially reduced.
The security forces after warning and persuading the terrorists to surrender are exterminating them under various operations including Operation Cordon & search, All Out, Operation Rakshak, Operation Sarp Vinash, Operation Randori Behak etc.
The security agencies have galvanised the intelligence apparatus and now they are getting actionable intelligence about the terrorists hence they are successfully eliminating them. The security forces should also collect information about support agents as they play an important role in the terrorist activity by assisting the action agents. The intelligence organisation should identify these support agents and stringent action should be taken against them.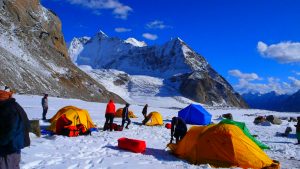 The government is tightening its grip over secessionist elements. The income tax department has raised demand of 3.62 crore to late Syed Ali Shah Jilani. The F.I.R. was lodged against the persons who raised anti-India and pro-Pakistan slogans after his death on 1st September.
In view of improving law and order situation in the state, tourism would also augment which would create jobs for local Kashmiris. This year on Independence Day a hundred feet Indian national flag was hoisted at Hari Parbat Fort, Lal Chowk, and several other places. Hoisting of tricolour in Srinagar at many places is a proof that peace and tranquillity is returning back in the valley.
The government has adopted a multi-faceted approach. On one hand several infrastructure as well as industrial projects are being established in the state which is generating employment and would bring prosperity in the state. On the other hand, security agencies have adopted a stern approach towards terrorism and terrorists are regularly exterminated. Hence peace and normalcy is coming in the valley and it is welcomed by the masses. Now government should also make efforts so that Kashmiri Pandits can return in the valley.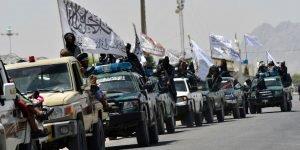 Nevertheless, government should be careful as Taliban has more or less won Afghanistan and according to intelligence reports about 8,000 terrorists of L-e-T and Jaish-e-Mohammed were fighting in Afghanistan along with Taliban. Now these Pakistan trained terrorists would be free in Afghanistan and ISI would try to infiltrate them in India especially in J&K. The security agencies should enhance vigil on the borders and should also try to settle ex-service men as well as retired personnel of Central Police Organisations on the borders as they would be helpful in stopping the infiltration of terrorists.
(Jai Kumar Verma is a Delhi-based strategic analyst and member of United Services Institute of India and Institute for Defence Studies and Analyses. The views in the article are solely the author's.)