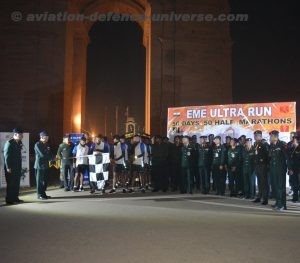 New Delhi. 02 February 2018. 'EME Ultra Run' was flagged off on 01 Feb 2018 from India Gate by Maj Gen SS Suhag. This run is one of the event being organized to celebrate Platinum Jubilee by the Corps of EME this year.
 'EME Ultra Run' comprises of running half marathon everyday for 50 days. Aim of the run is to spread the message of 'Health, Clean, Green and Pollution Free Happy India' amongst the masses through conduct of yoga session after termination of each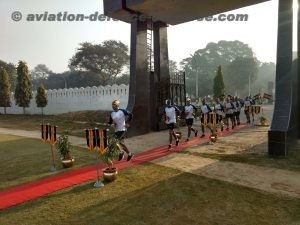 half marathon at various schools/colleges/institutions of NCR.
This marathon was flagged off from India Gate by Maj Gen S S Suhag and it finished on Harbaksh Stadium.