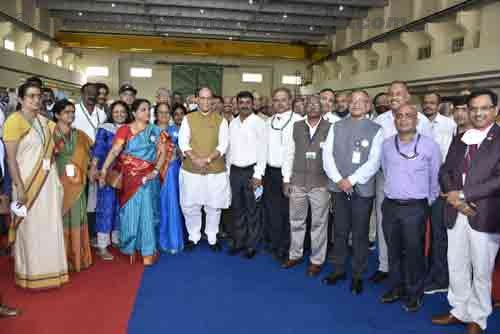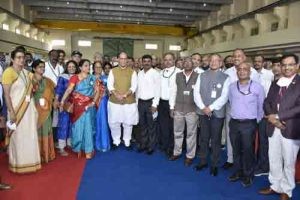 Bangalore. 22 October 2021. Consultative Committee on Ministry of Defence including the Defence Minister and other ministers visited ADE, Bengaluru for "Promoting Defence Exports & Ex-Servicemen Contributory Health Scheme (ECHS)" on 22 Oct 2021.
The committee visited the Aeronautical Development Establishment, DRDO campus at Bengaluru. The committee was shown the aeronautical products developed by DRDO namely UAV's (Archer & Tapas), long range cruise missile system, flight control system for LCA and future aircrafts, various planned development for manned aircraft from 4th++ generation to even 5+ generation namely the LCA Mark -II, AMCA the stealth aircraft & other important critical projects ADE is working. The Minister experienced the Full Mission Simulator of LCA at ADE.
DRDO capabilities in the area of Airborne Early Warning & Control System (AEW&C) were explained and timeline was briefed for the planned development of recently sanctioned AEW&C systems for Indian Air Force. Various state-of-art Radar Systems developed by LRDE inducted into the armed forces were also shown. Rajnath Singh was briefed that in the area of Radars, DRDO has achieved self-reliance in all technologies which will also meet the future radar requirements for fighter aircraft. Various laboratories working in the field of Artificial Intelligence, Food Research and Avionics also displayed their products. Raksha Mantri was also briefed on the future plans and projects being taken for the development of Gas Turbine Engine within the country. Work related to indigenising of critical technologies in this area was also explained.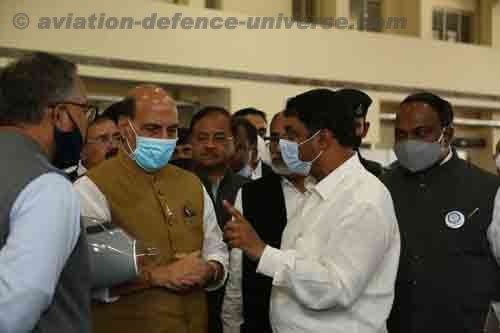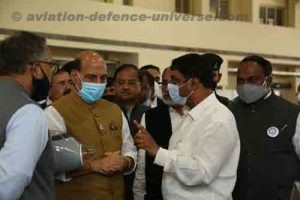 The Committee Chairman Rajnath Singh and other members of the committee showed keen interest in the presentation and display of DRDO exhibits. He expressed his satisfaction over the progress of the indigenously developed cutting-edge technologies which are required for development of current & future fighter aircraft.
He appreciated the efforts of various laboratories. While congratulating the DRDO he stated that with all these developments the roadmap for AtmanNirbharta is very clear. He emphasized that public & private participation along with DRDO is very important for making country self-reliant in defence sectors.