Country lauds ISRO's effort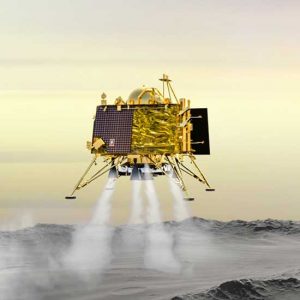 New Delhi. 07 September 2019. As world's eyes were on India tonight and Indians were waiting with bated breath to see Vikram the lander of Chandrayan2, 2.1 kilometer before landing team moon mission at ISRO lost communication with the lander. Disappointing it can be but reiterates our faith in the capability of ISRO's scientists and India's space programme. The fact that it was so near the surface of the moon leaves the nation with no doubt on their capability. For all we know it could have landed with a breakdown in communication system and even it crashed it did put India on the moon. The glass is always half full not half empty.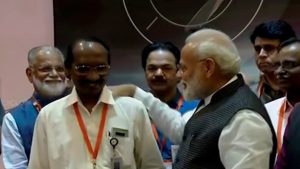 " India is proud of our scientists! They've given their best and have always made India proud. These are moments to be courageous, and courageous we will be! Chairman @isro gave updates on Chandrayaan-2. We remain hopeful and will continue working hard on our space programme," tweeted PM Modi who was there at ISRO premises in Bangalore to witness the historic moment. He added that there are ups and downs in life and country is proud of ISRO.
"The Vikram descent was as planned, and normal performance was observed, up to an altitude of 2.1 kilometers," said Kailasavadivoo Sivan, ISRO's chairman, in a statement roughly half an hour after signal loss. "The data is being analyzed."