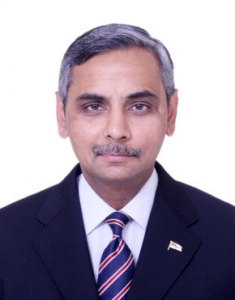 Commodore Anil Jai Singh is the Vice President of the Indian Maritime Foundation and heads its Delhi branch. He was commissioned in the Navy in Jan 1981 and took premature retirement in March 2011.
In his career spanning three decades, he had the distinction of commanding four submarines and a Fleet ship. He also served in the Directorates of Naval Plans and Submarine Acquisition at Naval Headquarters and was involved in drafting the Navy's 30 year submarine construction plan and the 15 year ship building plan which are now coming to fruition. He has been a Directing Staff at the College of Naval Warfare, Senior Instructor(Navy) at the National Defence Academy, Khadakwasla and the Defence and Naval Adviser at the Indian High Commission in London. His last appointment was as Deputy Assistant Chief (Maritime) in the Perspective Planning and Force Development branch of the Integrated Defence Staff in the MoD.
A post-graduate in Defence and Strategic Studies, he is an alumnus of the NDA, Defence Services Staff College and the College of Naval Warfare. Keenly interested in matters maritime, he speaks and writes on the subject regularly in India and abroad and is also involved with the Indian industry associations on defence procurement and indigenization issues.